This baby carrier is made to fit to parents' daily lives, empowering them to live active, on-the-go lifestyles.
Aerloom's innovation is in how it's made. Each carrier is crafted from Formaknit Fabric, a lightweight yet durable, machine-knit fabric, made by knitting strands of yarn seamlessly into unique patterns. A true feat of engineering, Aerloom delivers stretch, support, and breathability, allowing parents to keep baby close without extra bulk.
Light Carbon Footprint
Formaknit is made with 87% post-consumer recycled polyester, the equivalent of about 26 water bottles (with cap) per carrier! Every Aerloom is knitted to shape and trimmed to spec, meaning less waste in the manufacturing process.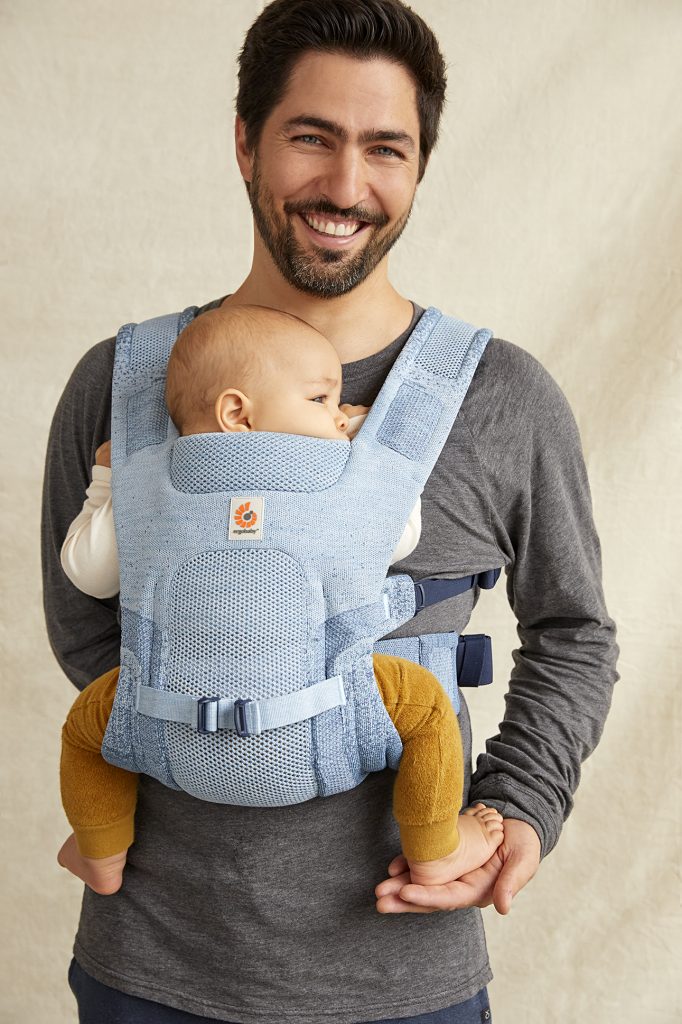 Comfort
Adjusting from newborn to toddler (7-35lbs / 3.2-15.9kg), without the need for an infant insert, Aerloom offers three carry positions: front inwards, outwards and back carry. It is also one of the lightest structured carriers on the market, weighing less than 1.5lbs (0.68kg) and is incredibly well ventilated. Offering exceptional comfort, the shaped shoulder straps and lumbar waistbelt adjust the carrier to a range of body types whilst a zippered pocket on the waistbelt fits phone, keys, and cards for convenience.
Hip-Healthy
The carrier is available in Charcoal Black, alongside limited-edition colourways Light Grey, Sky Blue, Multicolour Black, and Burgundy & Teal, and rolls up compactly for storage when not in use. Like each product in the Ergobaby range, Aerloom supports baby in a hip-healthy "M" shape position, at all stages and in all positions. And, as with all Ergobaby wraps and carriers, Aerloom is covered by the brand's 10-year ErgoPromise guarantee.
Aerloom is available now exclusively at www.ergobaby.co.uk, RRP £219.90.