We hope you enjoyed all the Halloween festivities. It's that time of week again to find what's trending around the world. Sit back, relax and check out what you might have missed.
#StressAwarenessWeek
This week marks Stress Awareness Week. Everyone from support charities to dads just trying to make it through the day are sharing advice tips for managing stress under #StressAwarenessWeek. Tips such as taking five minutes a day for yourself to starting a new hobby, can be very helpful in managing stress and your overall mental health.
Red cups are back…
It's the most wonderful time of the year. Starbucks festive cups have officially hit stores. These trending cups may have caused some controversy in the past, but this year Starbucks has chosen the classic red to mark the holiday season. If you're all about saving the environment you can always opt to have your drink in a cosy mug.
Being a father can be fruitful…
This super cute couple that documented each stage of pregnancy has made instagram fall in love. Representing each phase with a piece of fruit to show how big the baby was at this stage made for a very clever and adorable photo shoot.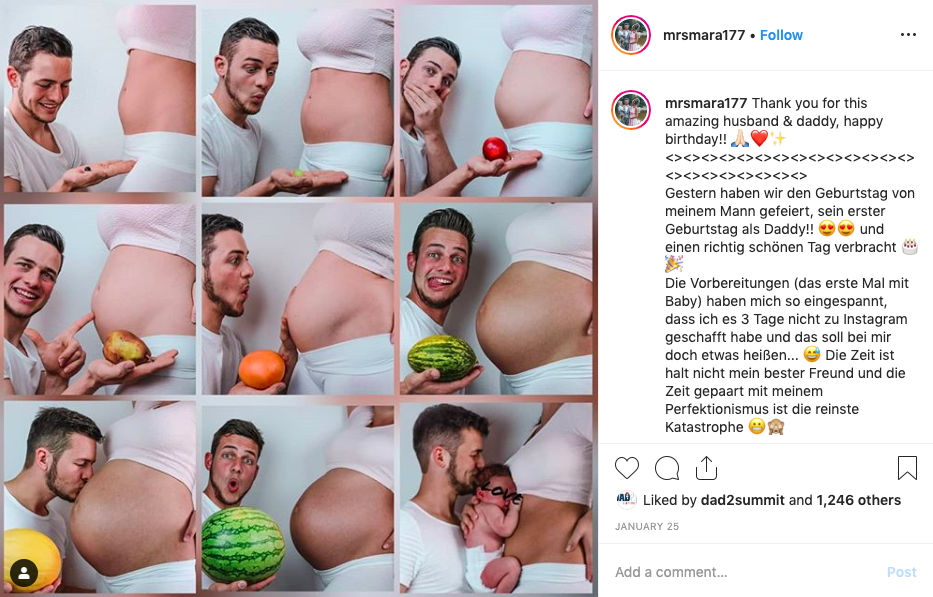 The Busy Papa letting dads know it's okay not to be okay…
We've all had those days where everything is just going wrong. Or some great plan you've organised just falls apart. Well, The Busy Papa aka Aaron K Green is here to reassure dads that it's okay. We can always start fresh with each new day.