Get ready for Christmas with this mind-boggling (and fun) brainteaser!
Have you noticed a change in the air? Well, apart from the fact it's cold enough to see the breath in front of your face and turn your toes to ice in the morning? Maybe you've spotted some colourful lights in the windows on your street or passed a wreath on the front of a house? That's right, the countdown to Christmas has begun. To celebrate the start of the festive season, this mind-boggling brainteaser to help pass the time until Father Christmas starts on his rounds. 
This year, Santa took his test flight over some beautiful holiday cottages in Cornwall. The flight went like a dream, apart from one little mishap. Santa's chief elf mechanic fell out of the sleigh (during a particularly lovely loop the loop) and landed in the soft snow below. Santa needs to pick her up and get back to the workshop before either of them are spotted.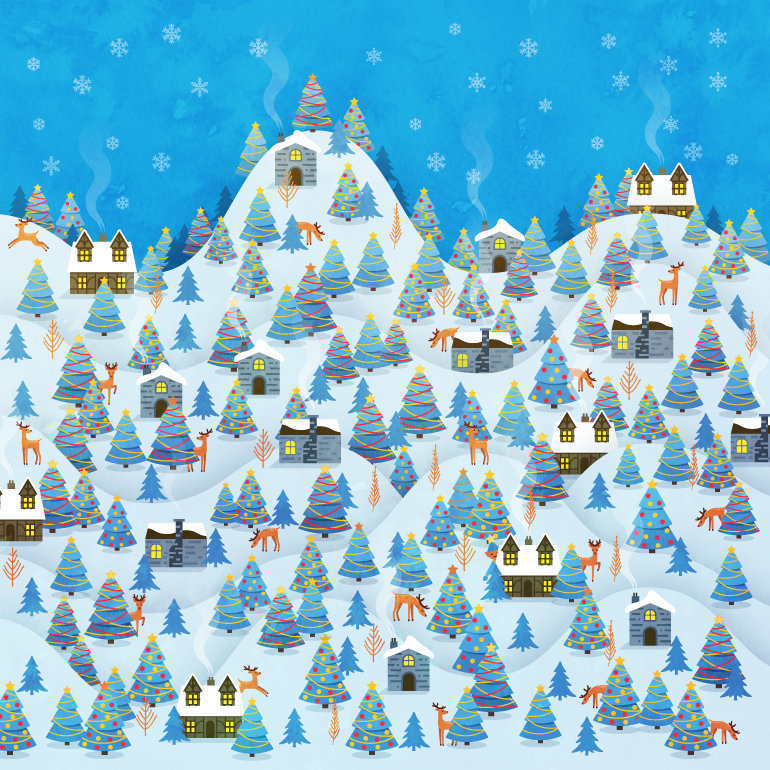 It's taken some of us as long as one minute and 46 seconds to spot the elf – can you find her any quicker? As everyone knows, elves are more likely to reveal themselves to children, so if you're struggling, why not see if your family can help? The quicker Santa gets home, the faster he can get back to building toys!
Scroll down for the solution…
A bit more…
One more…
Here you go: