To celebrate 80 years of Puffin, a new book celebrates the power of the imagination, from stories to poems.
Since 1940, millions of children have grown up dreaming of snowmen coming to life, rivers of chocolate and Borrowers under the kitchen table.
Publishing on 3rd September 2020, The Puffin Book of Big Dreams is a collection of stories to mark Puffin's 80th birthday and embodies Puffin's past, present and future.
This celebratory book is bursting with over 40 new and imaginative stories, poems and illustrations from a range of beloved Puffin authors and illustrators old and new. There's also an assortment of carefully curated classic family favourites to rediscover.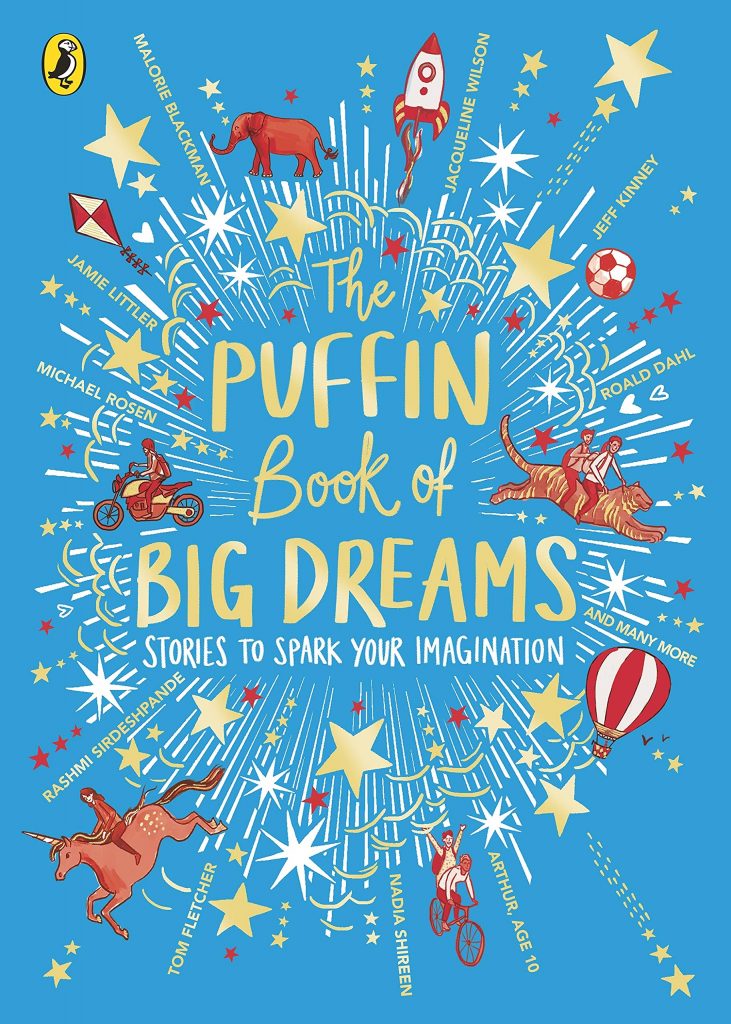 Dream big
From caveman-inventors to genius chickens, magical phoenixes to cheesy elephants and environmental clear-ups to the Notting Hill Carnival, the amazing stories and poems featured in The Puffin Book of Big Dreams all tackle the theme of dreaming big.
Some of these dreams are big, some small, some are wild and fantastical, and some are full of love, hope and kindness.
Contributors include the likes of Jeff Kinney, Malorie Blackman, Tom Fletcher, Jacqueline Wilson, Yassmin Abdel-Magied, Jamie Littler, Humza Arshad and Henry White and many more.
Alongside them are pieces from previously unpublished mentees from the WriteNow and DrawNow programme.
The Puffin Book of Big Dreams (Puffin) is published in hardback on 3rd September, RRP £14.99.