There's plenty of fun to be had outside in the rain this April with these great items.
Traditionally a time of rain, April is the perfect month for having fun splashing around outside with the kids. But make sure you do it with these ideal products.
The Original Muck Boot Company Kids' Boots
Every kid loves splashing around in puddles, right? Then kit them out with a pair of wellies from The Original Muck Boot Company. Not only do they look cute and fabulous – from bright and glossy through to cool and funky designs – but they are comfortable for your little one to wear. And as you'd expect from the reliable boot brand, they keep the feet nice and dry. Not only that, but the grip on the soles provide good stability, which is important when surfaces are slippy. We love them. Period.
From £40 | muckbootcompany.co.uk.
Hatley Colour Changing Unicorns Splash Jacket
Have even more fun on rainy days with this unicorn print splash jacket with a twist. Made from a waterproof material and fully lined for comfort, this jacket changes colour when exposed to rain and has a full-length snap closure, two front pockets and a cosy hood to keep them protected from the elements. It's also PVC-free and machine washable.
£42 | hatley.com.
Cat Mask Kids' Clear Umbrella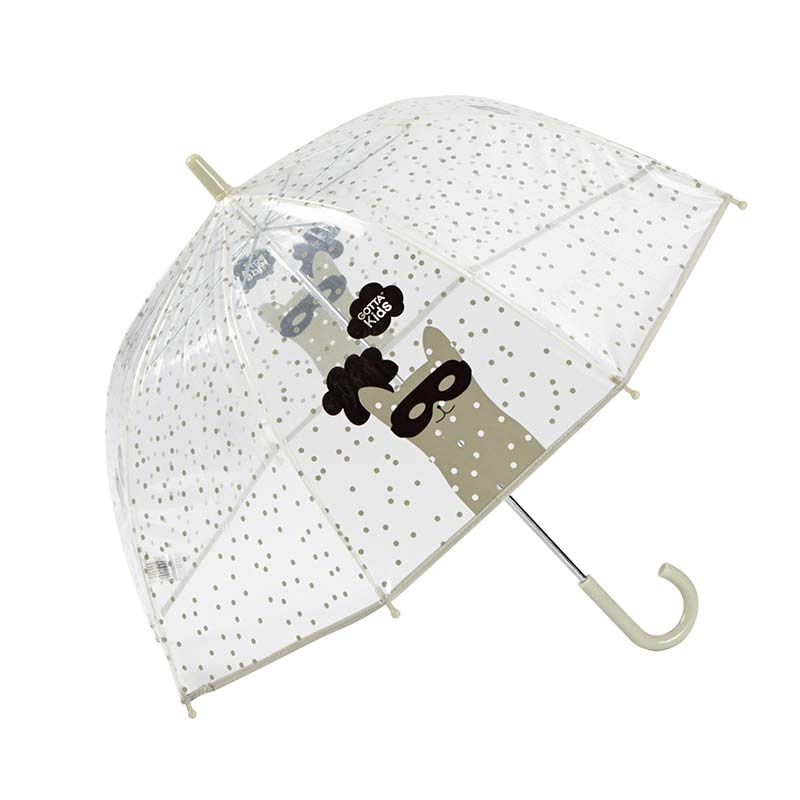 Maybe your child doesn't always want to get soaked in the rain. In which case, this kids' umbrella has a deep canopy to keep their head and shoulders right inside and well protected from the elements. The fibreglass ribs make this umbrella completely windproof, too. There is a useful little space on the umbrella's tie-wrap where they can write their name on as well. The transparent cat design is not only good for visibility (and keeping safe) but also available in three colours (and looks cool as anything).
£12.95 | umbrellaheaven.com.
The Original Muck Boot Company Summer Solstice Shoes
Ok, we're cheating a little as these shoes are more for fun in the sun rather than rain. But the new Summer Solstice kids' shoe range is worth shouting about now. The standard Solstice shoes have adjustable Velcro straps, while the Bungee shoes have an adjustable bungee lace fastening. Each shoe has heel pull-tabs for easy on and off and is built with Breathe-O-Prene upper for breathable comfort for your kids' feet. Sporty, stylish and durable – these are a wonderful choice of footwear for the coming warmer months.
From £35 | muckbootcompany.co.uk.