You've decided that you don't want to get him socks again and the retro jumper you bought last year didn't quite hit the mark. Now, the only problem is you're out of ideas. Whether you need help choosing cutting-edge tech that will have him grooving around the Christmas tree or just something he can't pretend to like, before consigning to the man-draw – our guide has you covered.
From stylish gadgets, to gaming luxury and mobile treats – these gifts are perfect for the man who thinks he has it all.
SPHERO 2.0 GAMING BALL SYSTEM
The Sphero is a revolutionary tool that will take your gaming to a whole new level. A physical, controllable ball that is linked to the Bluetooth on your Android or iOS phone, the Sphero allows you to control its every move, from simply rolling it around your living room floor using your phone to downloading various games.
THINGS WE LOVE ABOUT THIS GADGET
With full personal control over what your ball does via Bluetooth, this gadget can only really be described with one retro '90s word: cool. The whole experience creates a sense of futuristic joy. The ball allows for a huge amount of personalisation on top of just moving it around, including various games that you play right on the floor to changing its colours to suit your mood. With the improvements that have been made from the original Sphero, this is an addition to his gaming routine that can't be overlooked.
RRP £99.99 PRODUCT INFO SPHERO WHERE TO BUY SPHERO TWITTER @gosphero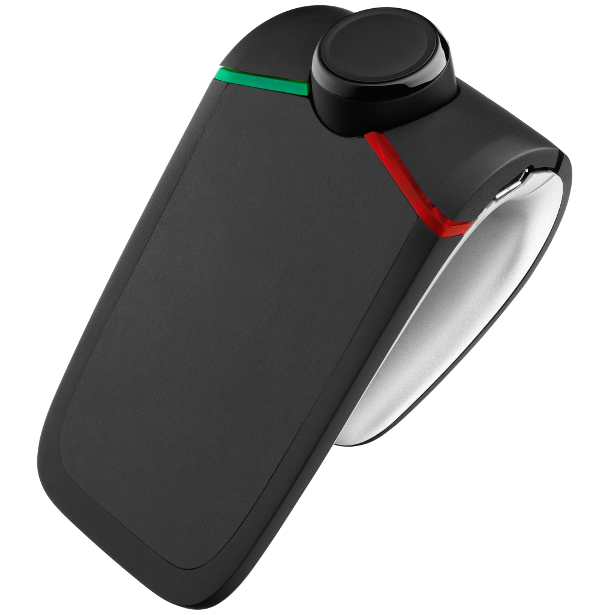 MINIKIT NEO
A portable hands-free kit that enables the driver to accept and reject calls as well as send and receive texts and e-mails vocally, the MiniKit Neo is a must-have for individuals always on-the-go and yet never out of touch. Comes with a dedicated app that provides further functionality such as vocal alerts to ensure you are taking breaks during long drives.
THINGS WE LOVE ABOUT THIS GADGET
Long drives have never had such an essential component. We all know how annoying it is to receive a very important text in the middle of traffic and not be able to reply because well, not only is it dangerous, it's illegal! This one floats our boat just because of its convenience; offering us the best of both worlds.
RRP £69.99 PRODUCT INFO PARROT WHERE TO BUY PARROT TWITTER @parrot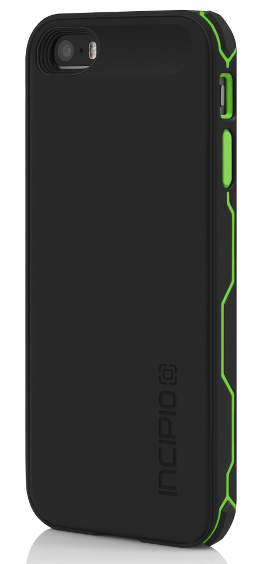 OFFGRID RUGGED BATTERY CASE FOR IPHONE 5/5S
Designed for the power-hungry user, the offGRID Battery Case for the iPhone is a double whammy. Not only does it provide valuable physical protection for your priceless phone, but acts as a second battery source, increasing your iPhone's battery life by up to 180%. Conveniently sleek and lightweight, it is the ultimate companion for the rugged phone user, ensuring you never miss a notification.
THINGS WE LOVE ABOUT THIS CASE
The offGRID taps into another essential problem of the modern techy world: battery life. With iPhones renowned for running out of battery every 10 minutes, this can be a great boost if you've either forgotten to charge, bring your charger or have a long night planned. This is the perfect gift for the guy who loves his phone.
RRP £79.95 PRODUCT INFO INCIPIO WHERE TO BUY INCIPIO TWITTER @myincipio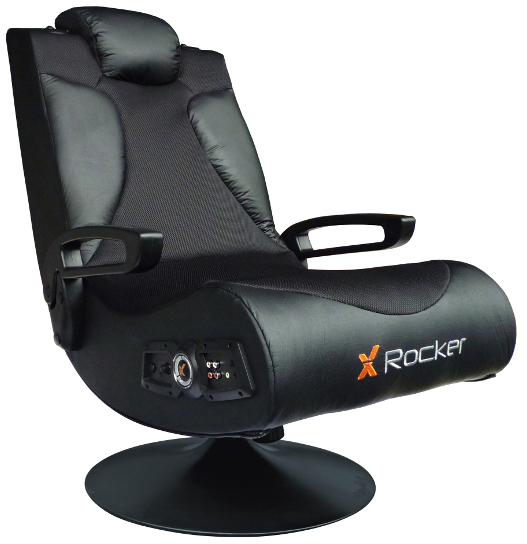 X-ROCKER VISION 2.1 CHAIR
If there was such a thing as entertainment luxury, this chair would be a centrefold masterpiece. Compatible with all major consoles, MP3 players, smartphones and TV, the X-Rocker Vision gives you the ultimate experience in gaming, music and cinema. With padded headrest and flip-up arms, this is one gift that he would not be able to come back from. Give at your own risk!
THINGS WE LOVE ABOUT THIS CHAIR
If you're into indulging yourself, there really isn't much more we can say to convince you to get this. Just settle in and let its myriad of effects takeover. You will soon be in for an experience that really makes speakers and other chairs redundant. Top points for the full immersion – this is a dream for gamers!
RRP £159.95 PRODUCT INFO BOYS STUFF WHERE TO BUY BOYS STUFF TWITTER @BoysStuff
SOUND ASLEEP PILLOW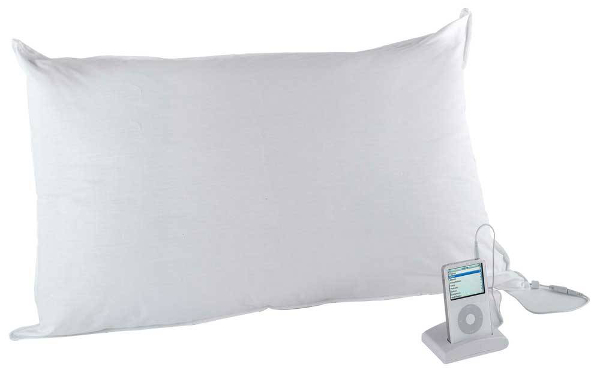 Ever tried to listen to music while going to sleep but earphones get in the way, dreaming of a sense of comfort that never arrives? The Sound Asleep Pillow is your answer. With full control over volume, your partner can listen to his music as lullabies without letting it disturb you. An absolute must-have for the tune-hungry and the music-insomniac!
THINGS WE LOVE ABOUT THIS PILLOW
If you're a music night owl, the Sound Asleep Pillow has all the qualities you crave. Falling asleep to music has never had a better solution, and not disturbing your partner while you drift off (possibly because you have different tastes!) is a huge bonus.
RRP £20.00 PRODUCT INFO BEDDING WHERE TO BUY BEDDING TWITTER @Bedding_Company
ROKU PLAYER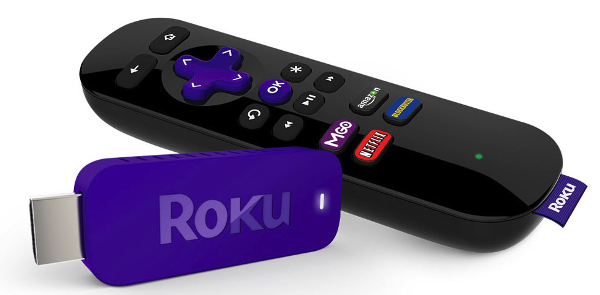 The Roku Streaming Stick is a great addition to any ageing HDTV – adding the functionality of Smart TV. With over 750 channels including Netflix, BBC iPlayer and Sky Store, it's the gift that provides tons on entertainment to a loved one this Christmas so they can watch what they like, whenever they like.
THINGS WE LOVE ABOUT THIS DEVICE
The Roku adds the functionality of a Smart TV to a regular setup, giving you the best and more of both worlds. What we especially love is the sheer breadth of entertainment available, giving you so much choice. With this addition to your TV, he will never want for a great show or film to watch.
RRP £49.99 PRODUCT INFO ROKU WHERE TO BUY CURRYS TWITTER @RokuPlayer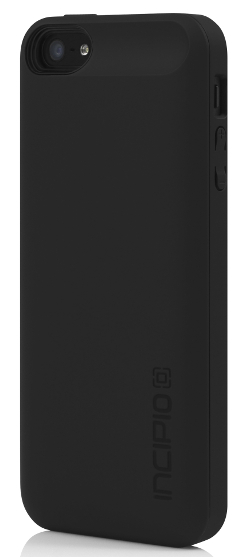 OFFGRID BACKUP BATTERY CASE FOR IPHONE 5/5S
Get power on-the-go with Incipio's slim, lightweight offGRID™ Express Backup Battery Case for iPhone 5/5s. With 10 hours additional talk time, this portable powerhouse extends your battery for more web surfing, social media streaming, talk time and more. Enjoy easy installation and user-friendly LED lights that indicate remaining battery level. Give your iPhone 5/5s a quick battery boost with the offGRID™ Express Battery Case.
THINGS WE LOVE ABOUT THIS CASE
As opposed to the "rugged" version, this sleek case is purely for extra battery life. Perhaps a little too slippery in the wrong hands, this backup doesn't just give you additional battery life, it actually gives you 10 whole hours of additional talk time, which is saying a lot. Chargers? Who needs 'em!
RRP £49.95 PRODUCT INFO INCIPIO WHERE TO BUY INCIPIO TWITTER @myIncipio