When the stockings come out of that dusty old box in the attic and find their way into the living room, you finally know that Christmas is on its way.
Whether you need a gift for the kids, last-minute inspiration or a surprise for the whole family, one thing's for sure – you are never too old for a Christmas stocking. From tiny gadgets to inventive toys that won't break the bank, here are our best stocking-filling ideas.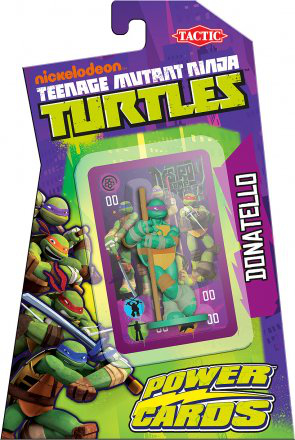 TEENAGE MUTANT NINJA TURTLES POWERCARDS
Hot on the heels of the cinema blockbuster, Tactic Games unleashes its awesome Teenage Mutant Ninja Turtles Powercards with super heroes Leonardo, Donatello, Raphael and Michelangelo and their nemesis, the evil Foot Soldier. The five special packs contain an amazing action figure, special card and Head to Head card game.
THINGS WE LOVE ABOUT THESE CARDS
One of the most iconic creations of the '80s, the Teenage Mutant Ninja Turtles are to this day, still as cool as they were back then. With the new turtle movie out in cinemas now, what better way to introduce the gang than with this amazing selection of powercards. Kids can collect all their favourites and compete with their friends in an easy to learn game, or take them on in Head-to-Head matches. Fun and compelling, a simple gift that will go a long way with your little one.
RRP £4.99 PRODUCT INFO TACTIC WHERE TO BUY AMAZON TWITTER @tacticgamesuk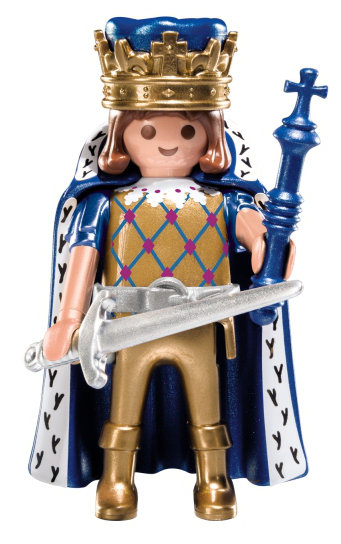 PLAYMOBIL FIGURES SERIES 7
There's 24 all-new characters in mystery bags to collect, assemble and mix together. With two particularly intricate Figures, the golden King and the golden Queen, skateboarder, Robin Hood or snake dancer – these new additions are bound to set pulses racing among PLAYMOBIL fans large and small.
THINGS WE LOVE ABOUT THESE FIGURES
This is a big year for Playmobil as they celebrate 40 years since their inception and what a great way to celebrate with these fantastic new figures. Offering something for everyone, the pack caters for both girls and boys, with specific designs for both. Whether it's to mix and match or just add to existing play sets, kids are always happy to get new figures. What's great about this series is that the figures aren't fitted together, which means kids can easily attach and reattach, so there's nothing to get in the way of their imagination.
RRP £1.99 PRODUCT INFO PLAYMOBIL WHERE TO BUY PLAYMOBIL TWITTER @PlaymobilUK
NOW TV
The NOW TV Box turns your regular TV into a smart TV for just £9.99, giving you contract-free access to 12 of the best pay TV channels live and on demand, plus Sky Movies and Sky Sports with the NOW TV Passes from only £6.99 a month. You can even purchase the NOW TV Box as part of a bundle with up to six months of incredible content straight to your TV.
THINGS WE LOVE ABOUT THIS BOX
We love how much pure entertainment value you get in this single and simple product. It's incredibly user-friendly interface combined with the amount of content, makes it an essential for any TV enthusiast who doesn't already have a Smart TV package. This is the perfect stocking filler for dad!
RRP £9.99 (for the box) PRODUCT INFO NOW TV WHERE TO BUY NOW TV TWITTER @NowTV
HEXBUG AQUABOT 2.0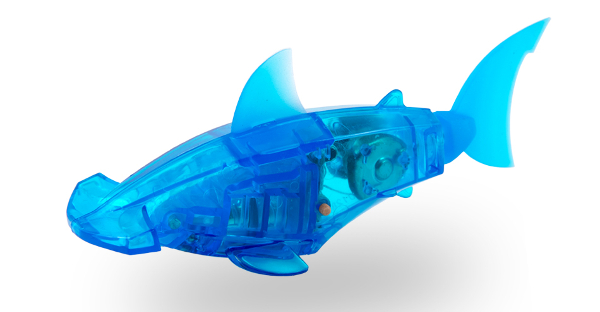 The new water-born Angelfish and Hammerhead Shark feature smart fish technology, which allows them to activate when dropped into water, and high-tech sensors that can wake a sleeping fish in three different ways. These new underwater dwellers also have an inner LED light to illuminate them so kids can track where they are, even in the dark!
THINGS WE LOVE ABOUT THIS BOT
Perfect for both boys and girls, the Hexbug Aquabot 2.0 is a great robotic toy that doesn't cost an arm and a leg. Its ability to roam and function in the water is like no other robotic toy out there, as it's automatically activated once it's submerged in water. Another positive is the really clever aesthetic; you can choose from two main designs which come in 10 different translucent colours. It also comes with a Wake-Me Sensor after 5 minutes of use, which can be activated simply by tapping it or by running your hand through the water. A really unique stocking-filler!
RRP £7.99 PRODUCT INFO HEXBUG WHERE TO BUY AMAZON TWITTER @hexbuguk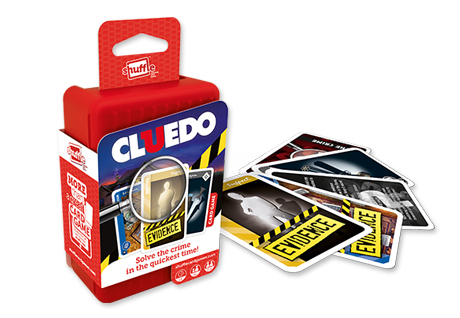 SHUFFLE CLUEDO
Shuffle card games from Cartamundi are the ideal Christmas Gifts and a free downloadable app for extra gameplay ensures double the fun! Solve the crime in the quickest time with Shuffle Cluedo. It's the classic 'whodunit' fast card game, as you take turns to ask questions, piece together the mystery and solve the crime.
THINGS WE LOVE ABOUT THESE CARDS
A smaller and faster version of the classic mystery game, Shuffle Cluedo sees you competing to solve this entertaining 'whodunit' in 15 minutes or less. Ideal for travelling or just bite-size gaming time, it's an exhilarating race against the clock find your murderer. A great addition is the free smartphone app that you can download for extra content as you attempt to convince the inspector of your innocence. This definitely takes Cluedo into the 21st century, reinterpreting the game for modern audiences.
RRP £6.99 PRODUCT INFO SHUFFLE WHERE TO BUY HAMLEYS TWITTER @cartamundiuk
DISNEY SOFTPALS
Perfect night-time friends, the LED SoftPals in the form of classic Minnie and Mickey Mouse, as well as Disney/Pixar's Monster's Inc. stars Sulley and Mike, help little ones feel safe at night. The easy-to-use night-light casts a comforting glow so they feel safe when they go to sleep or wake up in the middle of the night. Fully portable and safe, the lights charge on their base as they sleep, so they're ready should children need to move around.
THINGS WE LOVE ABOUT THIS GIFT
Lots of children are afraid of the dark and while night-lights can help, they're not always the most effective tools. The Disney SoftPals are an ideal night time companion to help with those sleepless nights. Comforting and relaxing, they feature familiar characters to protect your little one and help create soothing sleep rituals. Emitting a soft but not intruding glow, they help kids feel at ease and slowly become accustomed to the darkness. An excellent feature is that the Softpals are not only ecologically efficient; but also aimed at reducing environmental damage, meaning they won't be harmful when left on throughout the night.
RRP £24.99 PRODUCT INFO PHILIPS WHERE TO BUY LITECRAFT TWITTER @philips
GROPOTS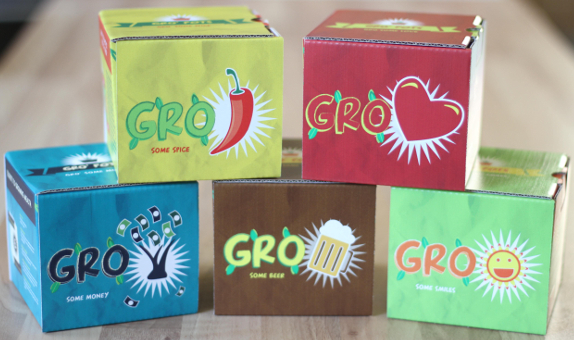 The brilliant Gropots from Beecycle have everything in a box to grow your plants. With five different sets, the Gropot can either grow your own plants with a message or grow your own beer hops, chillies or sunflowers! The special thing about the Gropot is that there is no waste. The packaging itself is turned into a pot! The included self-watering gel pack will also water the plant for you with no hassle, making it easy to grow.
THINGS WE LOVE ABOUT THIS GIFT
A quirky way to get into gardening, Gropots are an ingenious concept that are full of surprises. With a huge variety of options, you can grow everything from chilli, sunflowers, and even your own beer. If you feel likes personalising them, they also come with love messages and money signs. A fantastic idea, a great element is that there's no waste, with the packaging itself turning into a pot. A perfect little surprise for green fingered kids or adults – watch them sit back and watch as their plant grows.
RRP £5.99 PRODUCT INFO GREEN GIFT WHERE TO BUY GREEN GIFT TWITTER @beecycle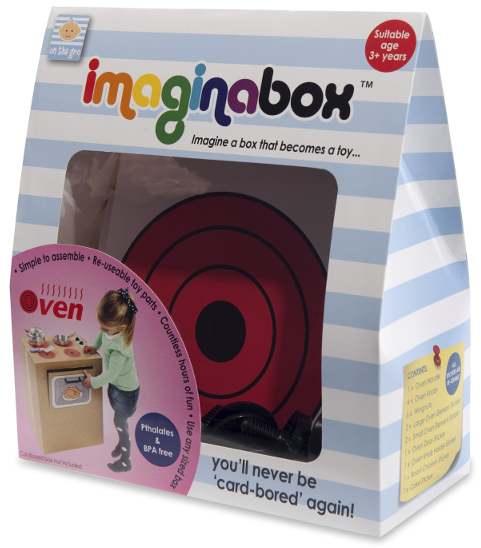 IMAGINABOX
Have you ever noticed how you can spend hours picking out the perfect gift for your little one, only to have them play more with the box it came in! Let their imaginations run wild with Imaginabox from Halilit. It takes cardboard creativity to a whole new level with a selection of sets that change any old cardboard box into a wonderful toy, such as a Car, Plane, Train, Oven or Cradle, with just a few moments work. They're easy to assemble, with moving plastic parts and stickers.
THINGS WE LOVE ABOUT THIS TOY
There's no limit to child's imagination, and Imaginabox have certainly taken note with their range of cardboard cut outs. From cars, planes, trains, ovens and more, the concept is simple but brilliant. It plays on kids' inventiveness perfectly, as they learn about arts and crafts while being able to play with their creations at the end of it. You can add a great personal touch to each box as well, as it's written to the children, who love getting post at a young age. A lot of thought has gone into this product, which makes it an amazing stocking alternative.
RRP £9.99 PRODUCT INFO HALILIT WHERE TO BUY AMAZON TWITTER @halilituk