Former Para and dad of four Sam McGrath speaks to us about his new book and inspiring approach to fitness.
Sam McGrath was one of the youngest soldiers since World War II to achieve the rank of major and ran the selection course for the crack Parachute Regiment for three years. Since then, he left the military and is now managing director of a successful FTSE 100 company in Singapore. But the core values he learnt as a Para allow him to juggle his demanding corporate role with being a father of four, while still performing as an elite endurance athlete.
Below, McGrath tells about his new book on fitness as well as fatherhood, corporate life and how he can help other dads to keep fit.
Tell us about your book.
Be Para Fit is my guide to training that fosters a mind and body that's ready for anything. Since leaving the Paras 10 years ago, I've worked alongside many colleagues who mortgage their health and time with family due to the frictions of an overburdened schedule. Written in the fog of my own trials juggling a big job, big family and big training goals, my aim is impart some practical steps to training so that it complements rather than competes with work and family commitments.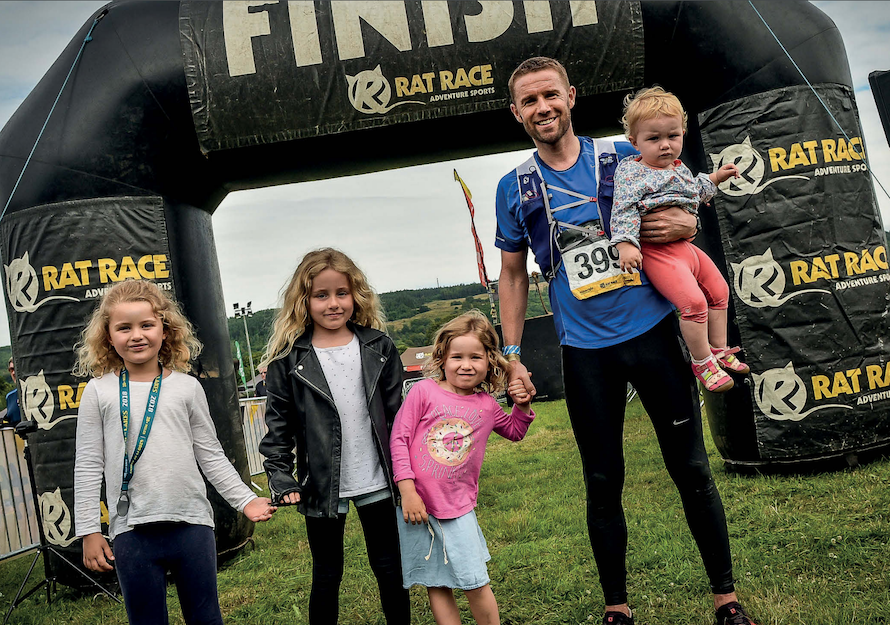 Has raising children influenced your fitness approach?
Being a positive role model to my daughters is critical to me. I hope my girls seeing me push myself in training and competition will inspire them to prioritise fitness as they grow older. I can't imagine living without a daily dose of training and I hope my daughters, and many more people, might benefit from the winner's edge it provides in the workplace as well as the mental space to be a more present partner, parent and friend.
Are there any parallels with the Paras and the corporate world?
There are far more similarities than differences. Above all though, what attracted me and I've enjoyed the most in both careers have been the performance culture and high calibre of people I have worked with. Everyone expects and is expected to go all-in for the sake of their team.
Any advice for time-strapped dads who'd like to keep fit?
Every goal needs to struggle for time and attention amid our many commitments. There's no silver bullet and grappling with difficult questions is the price to pay for success. Being clear on what's right for your personal circumstances and whether the prize is worth the price is essential. By adapting the principles of two Paratrooper concepts 'mission analysis' and establishing a personal 'battle rhythm' I've learnt to squeeze the most out of every one of the 168hrs I have a week, while ensuring that all are directly aligned to what matters most to me. I train for 12 hours per week, but just a three-hour training investment at home can be transformational for mental and physical health. Let me help you make time.
Is there fitness goal you're most proud of achieving?
The best is yet to come… I try to think about what's ahead, whilst recognising every goal I've both hit and missed has shaped the person I am today. But from the Para Selection course I passed last century to the trail marathon I came third in last month, I've far fonder memories overcoming the hardships on each than when I crossed the finish line. I think it's in the moments dealing with adversity that you achieve personal triumphs, not when they're acknowledged.
How do you balance being both a dedicated dad and ultra-marathon athlete?
I think balance is a mythical prize that creates incredible stress and self-judgement in all who pursue it. It's impossible to be all things to all people all of the time – my girls and my running demand a different level of focus on different days. My aim is to be fully present, whatever I'm doing, wherever I am, whomever I'm with. By training in dead time (early mornings and during my commute) vs prime time, it competes with my lie-ins, not my girls.
Be Para Fit: The 4-Week Formula for Elite Physical Fitness (Osprey) by Major Sam McGrath is published on 23rd January, RRP £14.99. All author royalties are donated to The Parachute Regiment's charity: Support Our Paras.
Read the original article here in the winter '20 issue.
Main photo credit: Matt Timbers.