From Paul Hollywood to Mary Berry, whizz up these four recipes for your family this Easter.
Easter is right around the corner, and not only does this mean a well-deserved four-day weekend for us all, but also obligatory family feasts and consummation of enough chocolate to feed a small army.
With the average child doubling their recommended weekly calorie intake by eating on average, five chocolates eggs, is not it our duty to at least hinder some nutritious notions into children's heads before they become lost causes to delicious marketing campaigns? Short answer, yes.
But wait… there are slightly better choices (in moderation of course) to enjoy which can easily be shop bought or made at home for a truly spect-egg-ular Easter weeked…
Hot cross buns
Easter isn't Easter in my house without a hot-cross bun within easy reach. Perfect toasted with a large spread of butter in the morning with tea or during the day with a glass of milk! Try Paul Hollywood's recipe here.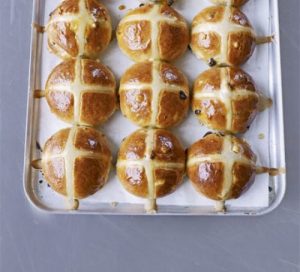 Mini egg Easter cake
Nothing says 'Easter' and has the wow-factor quite like a cake coated with mini eggs with buttercream icing.  Just be sure that both you and the kids get to enjoy licking the bowl clean whilst the cake bakes! A winning recipe for such a show stopping cake can be found here.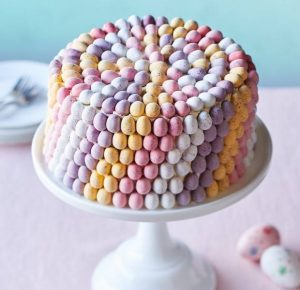 Nest cakes
Quick and easy to make with children over the weekend, these chocolate crispy cakes are a perennial favourite. Check out the recipe from a previous article of ours here.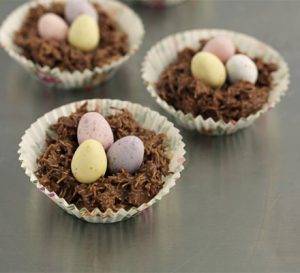 Simnel cake
A British Easter tradition. A light fruitcake with a layer of marzipan baked into the centre, then topped with a traditional marzipan decoration. For a tasty and traditional recipe, I recommend Mary Berry's found here.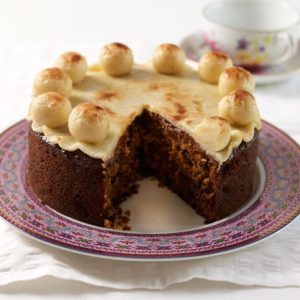 So there you have it, four individually delicious Easter treats bound to make that additional time with your family a lot sweeter for you all!