We all have those jobs around the house we are meant to do. We know they need doing, but we don't really want to do them.
Of course, we will step up and do anything for our family, but that doesn't mean we are looking forward to spending hours on a weekend doing horrible jobs. Sometimes it is just far easier and often safer to suck it up and pay someone to come and do it! Don't be shy, don't feel your manliness is under threat, embrace the help and enjoy your weekend!
Blocked Drains
Slow draining sink? Odd smell by the manhole cover by the back door? You know you have to have a look and try and fix it, but drains can be pretty horrible. Also, do you really know what you are doing? Of course, you can get on YouTube and have a look, you can buy some random bit of kit that looks like something from the movie "Saw" on Amazon, but it's still not something you are looking forward to. Well, dealing with blocked drains is certainly something its far wiser to pay for help with. Calling a drainage company will mean you spend some money, but they will get it fixed quickly and will do it properly. They may also spot a bigger issue that needs addressing that you would never spot. Save yourself the job, get in some help!
Rubbish
Whether it's taking that massive sofa to the tip, or its clearing the loft or garden, dealing with unwanted rubbish is a pain. We are not talking the odd bag here, if you have recently moved house or you are renovating it can feel like you spend hours back and forth to the recycling centre, and half the time you don't need to. Rubbish clearance services are amazing – they turn up, clean up and leave you to enjoy a coffee and time with your kids. Trying to dismantle a sofa and cram it into your car is a nightmare; these guys turn up with a truck and it's gone in minutes! The same with piles and piles of garden waste! It was fun to chop it all down but clearing up is horrible!
Gutters
Clearing gutters is not only a horrible job it's a dangerous one, too! Unless you live in a bungalow, the odds are your gutters are high enough that you really don't want to fall off that ladder! Overflowing guttering is annoying but can also do damage to your house, so getting a professional in to clear them is a no-brainer. Yes, you can do it yourself, but is it worth it? You are up there scooping out leaves and dead birds, chucking it down onto the ground, then you have to clean it all up and all with the risk of plummeting to your doom. Get online and get someone round to do it for you while you stay safely on the ground!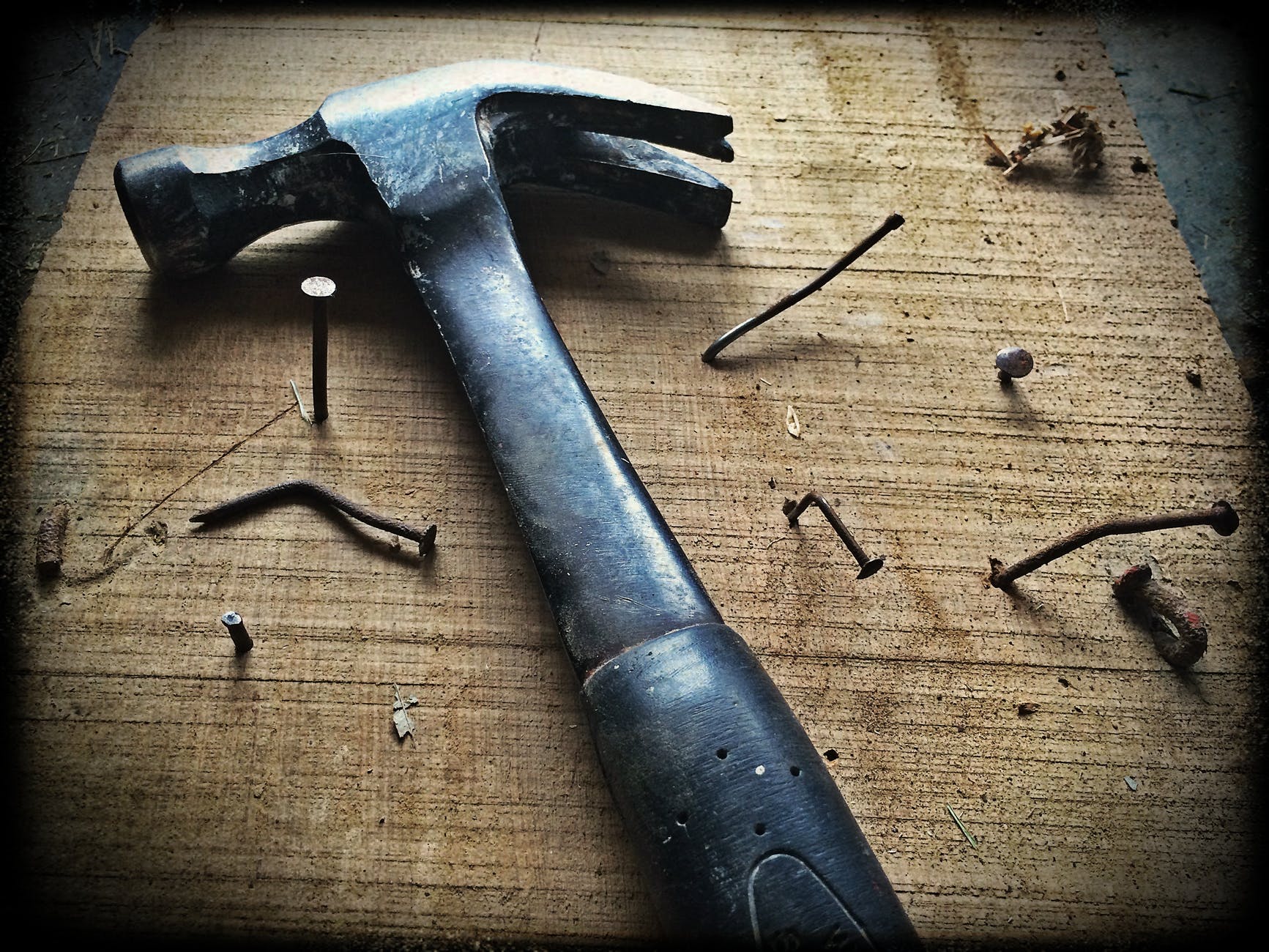 DIY
The mighty dad task of DIY! Some of us are cut out for this, most of us aren't. This task can range from putting together a flatpack bunk bed to repairing damaged walls, laying flooring and so much more. While it is fair to say that giving the flatpack a go is worth it, you can also get people to help and save you hours of shouting at the instructions. However, when it comes to building things, laying patios, plastering or anything skilled, it really is worth getting someone to do it. Yes, we know you probably could fit that bathroom, but it will take you months because you don't have time – and the plumbing will never quite be right. By getting local professionals in, you know it will be done correctly – and it'll be done quickly! No more living with annoying half-done rooms or wonky paving slabs that you notice every time you walk out your back door!
Cleaning the Car
This is such a little task on first inspection but properly cleaning a car is a big job. This is not to say giving it a quick wash with a sponge and hose should be "outsourced", but if you want to get it really clean inside and out it's a big weekend time consumer! Making sure your sponge is free from grit, drying, waxing and buffing is all quite a skill. Getting all the kids' related marks, stains and unnameable sticky residues off the seats is another. It is so much easier and not as costly as you may think to get a mobile car cleaning service to come round every few weeks and do it in no time. You will revel in just how clean your car is when someone else does it, and bask in the knowledge you managed to do some top quality parenting while it was being done for you!
Obviously not everyone can afford to pay for help all the time, but sometimes it really is worth it if you can. Things like DIY can be dangerous and not injuring yourself is probably worth the investment. Where you can afford it, do! Spend some time doing nice things rather than wasting your precious weekends stuck with horrible jobs!