Sports Utility Vehicles (SUVs) are selling like hotcakes in Britain.
Every year I'm at yet another launch of one. It seems drivers like SUVs because of their practicality and high driving position.
The good news is that because there's an SUV parked on every street corner, there are some deals to be had, whether you can dig into your pockets for hard cash or go down the monthly payment path and lease. One good SUV candidate is the Suzuki Vitara.
The latest incarnation of the Japanese motor came out in 2015 and sold well. But things sky-rocketed when Suzuki fitted the 1.4-litre 'Boosterjet' petrol engine. As with some other automakers' small powerplant's, this unit can deliver the kind of clout that was once the domain of diesels: lashings of low-down torque, but with the bonus of more refinement.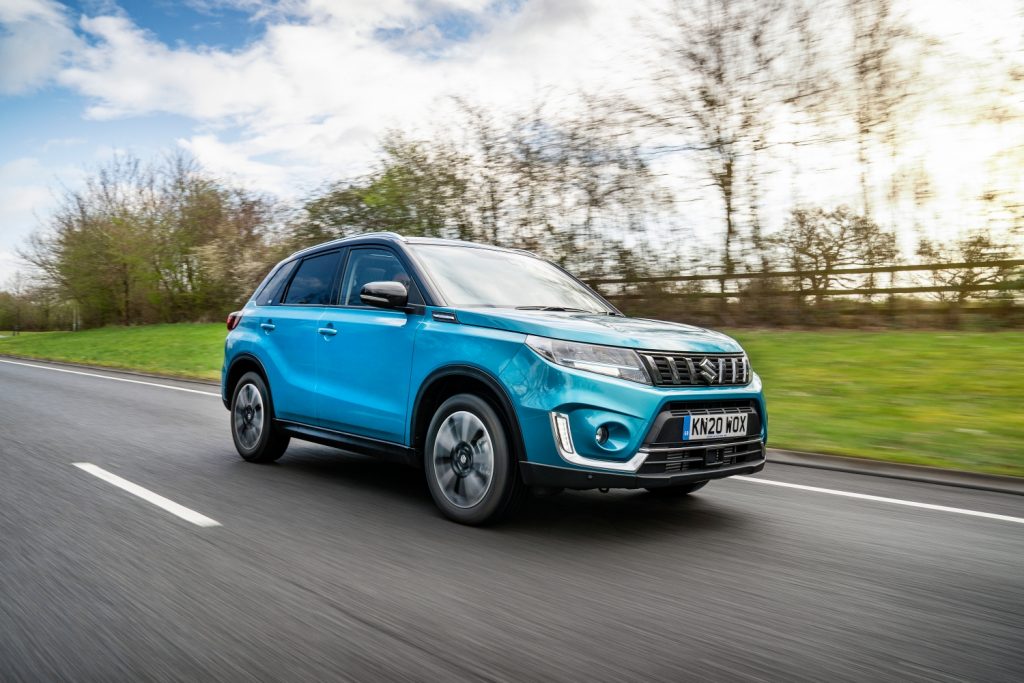 Hybrid Tech
The Vitara received various styling and safety upgrades in early 2019, and the 2020 model offers an even higher standard specification with hybrid technology now fitted as standard. The new and higher-powered system consists of a 48V lithium-ion battery, Integrated Starter Generator (known as ISG) and 48V-12V (DC/DC) converter to power components, such as lights, audio and air conditioning. The ISG acts as both a generator and starter motor, is belt driven and assists the petrol engine during vehicle take off for a higher level of torque.
The compact and high-performance lithium-ion battery stores electrical energy recovered from deceleration and braking and incorporates an idle stop function operated via the Integrated Starter Generator. This battery, as well as the DC/DC convertor unit, are located under the front seats to assist overall weight distribution.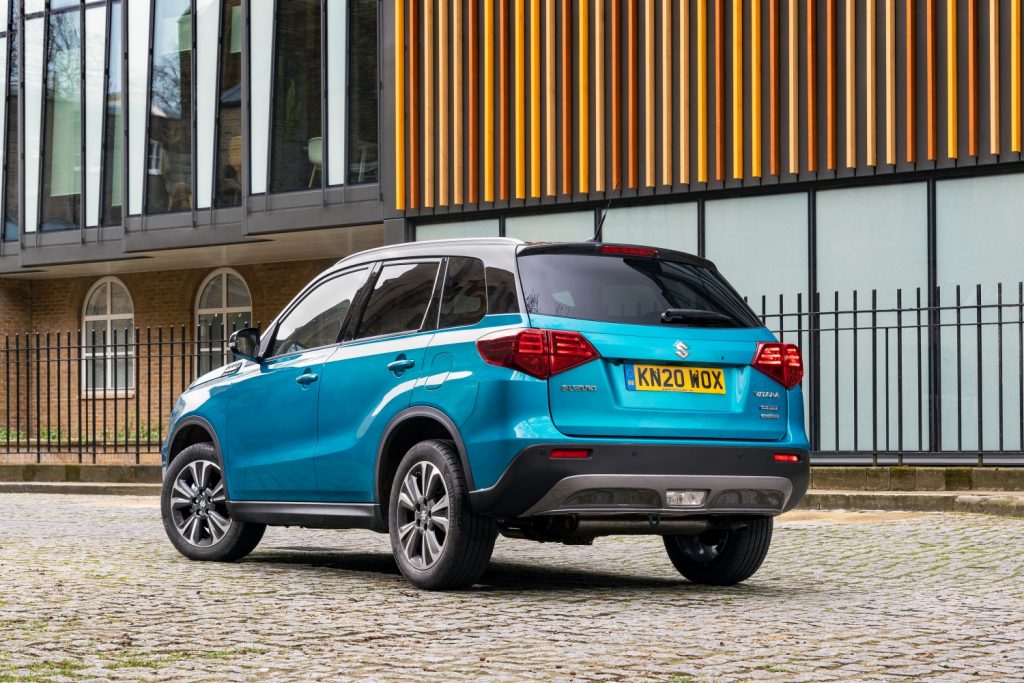 A further efficiency benefit of the new 48V hybrid system is the introduction of electric motor idling when the clutch is disengaged and vehicle speed is below approximately 50mph. This feature essentially replaces fuel injection with power from the electric motor to then control and maintain engine idling when the vehicle is decelerating and when stationary.
This function eliminates fuel consumption under these conditions as engine momentum is electrically controlled by the ISG unit, and the car is ready to re-accelerate on request with no engine restart delay. The SUV can, therefore, move briskly, and has bags of pull when the need comes for overtaking.
Comfortable and Practical
Behind the wheel, the Vitara's gears shift smoothly, making driving almost effortless. The SUV is very happy cruising at motorway speeds and just as contented pootling through town. The Suzuki is hushed and refined too, with only a little bit of wind roar around the wing mirrors at 70mph.
Meanwhile, everybody on board gets a comfy ride along with an excellent view, due to the wide windows. Ingress and egress are excellent too, thanks to the Vitara's wide-opening doors. Behind them, the boot offers 375-litres of cargo capacity, which is enough for a child's buggy and the weekly shopping.
In the driver's seat, the instruments and controls are intuitive to use, and you won't be left wanting for kit or safety protection, either. Technology fitted includes an anti-skid system, as well as passenger and pedestrian safety controls. For connectivity, entertainment and directions there's Bluetooth with smartphone audio and satnav linking.
Fast Facts – Vitara 1.4 Boosterjet Hybrid SZT as tested:
Max speed: 118 mph
0-62 mph: 9.6 secs
Combined mpg: 49.7
Engine layout: 1373cc four-cylinder petrol turbo + electric
Max. power (PS): 129
CO2: 128 g/km           
Price: £23,249