Estate cars might not be in fashion right now, but they used to be.
However, the Volvo V60 is no 'has-been' – it's a premium motor that suits a family as much as any SUV. And that's the thing – I'm not anti-SUVs, it's just that estate cars shouldn't be given the cold-shoulder. Especially when they're as good-looking as the V60.
Sure, Volvo probably sells more SUVs than estate cars now, but the fact that the brand still has estates in its line-up demonstrates it knows they still have their place.
I actually prefer the look of estate cars over SUVs. It's just a personal thing – you know how beauty is in the eye of the beholder and all that. But it's not just an aesthetics thing. I'm part of a family-of-five, and the V60 T8 AWD Polestar Engineered suits us down to the ground.
You might ask why this is – well, my three children all fit in the V60's rear seats – and that includes one who still needs a child seat. This can be anchored via the Volvo's Isofix mounting, or secured via the rear seatbelt. Then there's ample space in the front for my wife and me, too.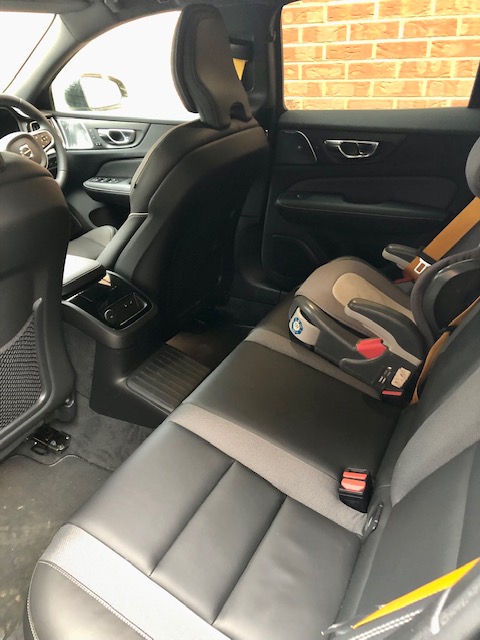 The model is luxurious yet sporty all at the same time. Furthermore, Volvo is on a path to become electrified. The V60 T8 AWD Polestar Engineered on test here is part of Volvo's journey. You see, the estate car is a plug-in hybrid wearing a Polestar name.
But, hang on, what's this Polestar business? It's basically a Swedish motorsport name from the 90s that Volvo bought out back in 2015. Polestar Engineered is not a sub-brand anymore, though; it's now a marque in its own right – and it's all-electric. Perplexed? Don't be – Volvo simply added this sporty label to some of its models in recent years.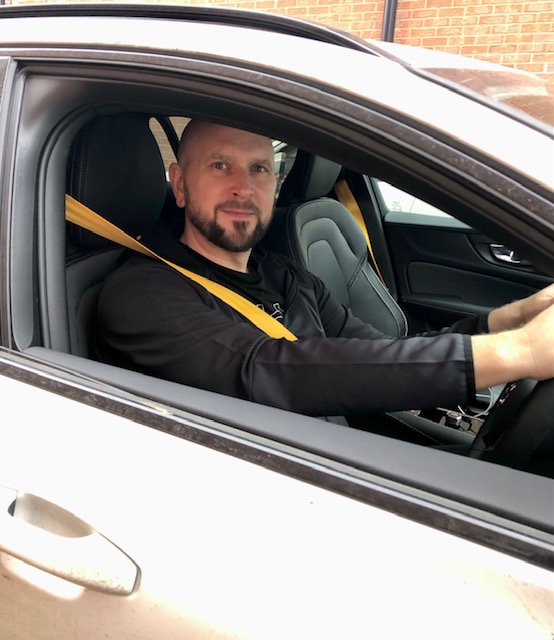 The T8 twin-engine hybrid in this V60 variant is Volvo's most potent unit, with an amalgamated 405PS. The combustion engine kicks out 318 horses and the electric motor churns out 87. That is enough equine might to pull this estate car from 0-62mph in a heart-pounding 4.6 seconds. What's more, the V60 T8 comes with an all-wheel-drive system.
The combustion lump propels the front wheels, and the electric motor drives the rear ones. You can feel the thrust from the electric motor, and then petrol power kicks in to sustain the ocean of power. The transition between the electric vehicle and hybrid drive modes is almost undetectable. And you can choose various drive settings, from Pure (electric only) to full Polestar Engineered might.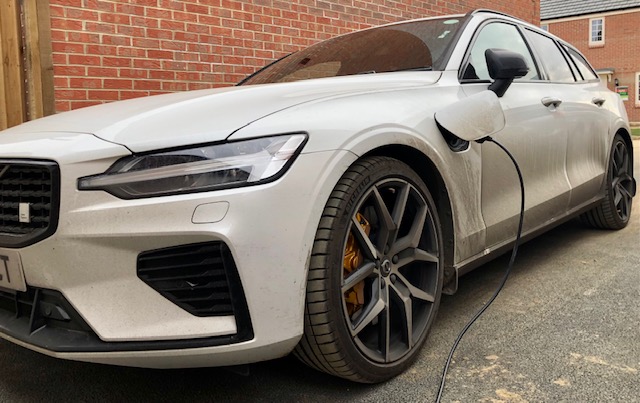 But, most vitally, the Volvo V60 has been awarded the top five-star safety rating from Euro NCAP. That is what any father likes to hear when transporting children around.
Read more about the Volvo V60 T8 AWD Polestar Engineered next time.
Fast Facts
Max speed: 112 mph
0-62 mph: 4.6 secs
Combined mpg: 113.0 – 134.4 mpg combined, WLTP
Engine: 1,969cc, four-cylinder turbocharged & supercharged petrol + 65kW electric motor
Max. power (PS): 405
CO2: 48 – 56 g/km
Price from: £53,300