Derbyshire is home to the second best-selling UK site for 2020 – Beltonville Farm, near Buxton.
Derbyshire was also the most popular county in the East Midlands based on bookings made through Pitchup.com last year. Overall, Derbyshire's outdoor holidays went from strength to strength, accounting for 4.6% of all UK bookings on the platform.
Beltonville Farm, which is just fifteen minutes' drive from Buxton, was booked over 2,180 times on Pitchup.com in 2020, despite lockdown restrictions meaning campsites could not reopen until 4th July.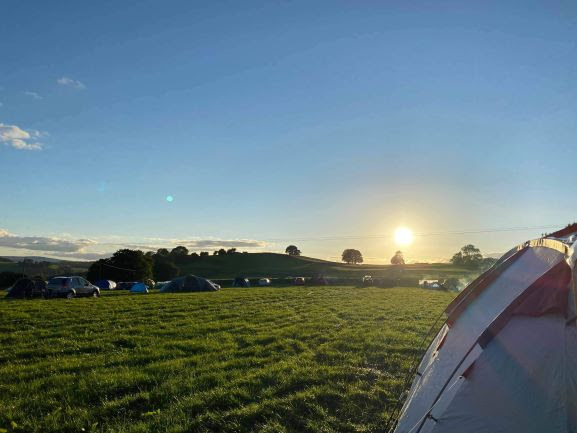 Picturesque
Dan Yates, the founder of Pitchup.com, said: "Beltonville Farm is a fantastic example of well-maintained, farm campsites in picturesque locations on offer across the UK. Situated in the Peak District's White Peak area, just one mile from the Monsal Trail – and offering a farm shop, fire pit rentals, and showering facilities alongside spacious pitches – it is perfect for those looking to embrace the great outdoors with a holiday full of countryside hikes, cycles, and horse rides."
David and Charlotte Gibson, Beltonville Farm's owners, and campsite team, said: "We are thrilled to be the East Midlands' best-selling site and second in the whole of the UK. We're exceptionally proud of the camping business we have built on the farm and have regular returning customers."
Beltonville Farm is a well-maintained back-to-basics site that offers grass pitches for tents and campervans, as well as a two-bedroom bunkhouse in Millers Dale, between Bakewell and Buxton. Located in an elevated position, the site offers stunning views across the countryside.
Visit www.pitchup.com for more information on this and thousands of other campsites across the globe.