Retro gaming is becoming more and more popular as players look to relive the fun and excitement they had on the consoles and arcade machines of yesteryear.
That's why there is such demand for remastered and remade versions of classic titles. 
In November, Rockstar Games released the Grand Theft Auto Trilogy Definitive Edition, a re-skinned and tweaked version of its PlayStation 2 era games from 20 years ago. This was just one of many such rereleases of content with Mario, Halo, Final Fantasy, and Spyro franchises all receiving a modern look in recent years.
However, for some gamers, the charm of the original versions is what made them so special. Sure, they may not have 4K graphics and ragdoll physics, but they had a charm that made them fun to play over and over again.
For those that appreciate these classic games in their original glory, brands like Arcade1Up have created complete replicas of classic arcade machines. For £349, you can get a fully decorated cabinet to enjoy retro hits like Space Invaders and Pac-Man. 
However, if you don't have space for an entire arcade machine in your home or you'd like a gaming machine that gives you access to a wider selection of titles, then a DIY gaming machine made from a Raspberry Pi may be just the ticket.
What is a Raspberry Pi?
Raspberry Pi is a low-cost computer that has been designed for people to learn and experiment with. Since its launch, the device, which is slightly wider and longer than a credit card, has been used for everything from helping people learn to code to controlling complex machinery.
It has low power requirements, can connect to the internet, and can be expanded with cameras and other sensors, making it incredibly versatile.
In more recent years, the Raspberry Pi has been used by gamers looking to make their own consoles.
What Can a Raspberry Pi Do for Gamers?
The latest iteration of the Raspberry Pi, the Pi 4, contains a quad-core 64-bit processor and supports up to 8 GB of memory. This makes it a powerful machine capable of running a lot of different types of games.
Since Raspberry Pi OS is a Linux-based desktop operating system, you can use it to browse the internet like on any other computer. This immediately opens up access to thousands of web-based games from sites like Miniclip and Jigzone.
This also means that players can use a Raspberry Pi to access online casinos. These sites often offer huge catalogues of slot games with hundreds of different options covering just about every genre from Dracula to TV game shows. Most casino games can now be played through a browser, but translation tools like WINE can also get proprietary software running on the Raspberry Pi's Linux architecture. 
For those that want to play retro console games, several emulation tools can be installed on the tiny computer. This is one of its most popular features among gamers.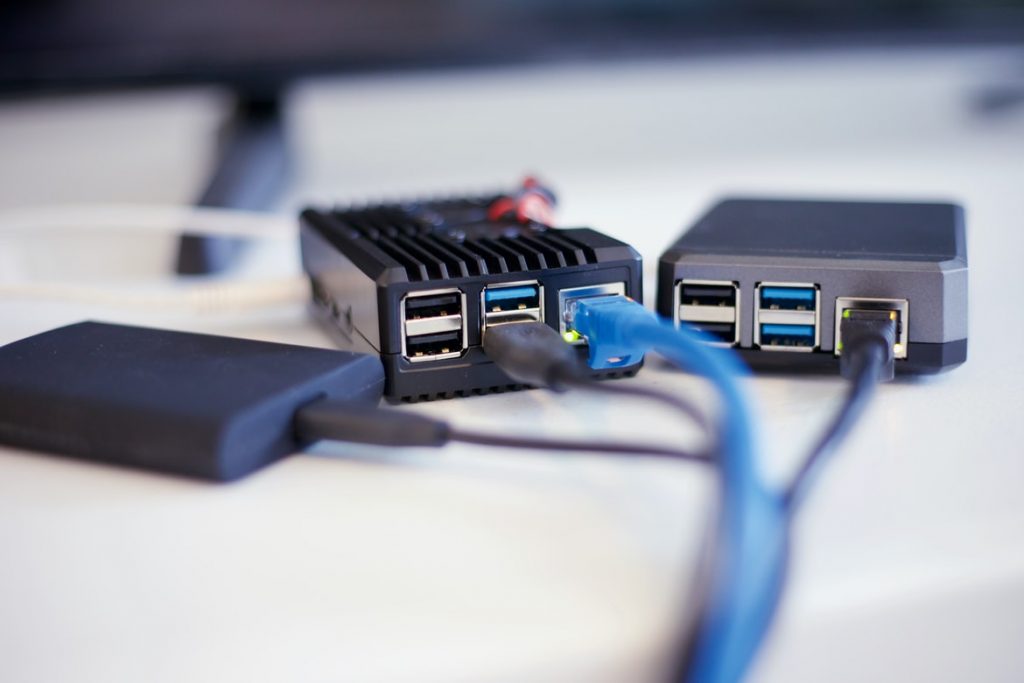 How to Make a Raspberry Pi Gaming Machine
To build one of these low-cost versatile gaming machines for yourself, you'll need to purchase a Raspberry Pi. The 4 GB Pi 4 Model B will set you back around £54, but the beefier 8 GB version costs £73.50.
You may also want to buy a case to protect it from dust and spills, though it's not essential.
Next, you'll want to install RetroPie, a special operating system designed specifically for gaming. It has a user-friendly interface and setup process and comes pre-loaded with Emulation Station and RetroArch. 
This means you're ready to play NES, SNES, and other classic console titles all from one box. Of course, you need to own these games already to be able to play them.
Once you have this set up and configured, you'll need to decide what peripherals you want to use. If you plan on playing casino or other browser games, then a keyboard and mouse will be best, but for retro console titles, you may want to invest in a USB gamepad for a more authentic experience.