We recently learnt how Apple is helping steer families through parenting in the age of technology.

Apple devices, from iPhones to iPads, are some of the most powerful tools ever made for learning, exploring and staying in touch. Yet parents probably don't use their Apple products to their fullest potential, despite the many tools available to help steer families through their digital experiences.
The company promotes "creative screen time" rather than "empty screen time". It's just a case of learning the right ways to use your devices to reap the true benefits of them. What follows are a handful of wonderful features they have to offer for you and your family to get the most of everyone's screen time.

Screen Time

Screen Time helps you keep track of your iPhone's usage by providing detailed daily and weekly activity reports on the total time spent on each apps. You can also control your child's Screen Time through Family Sharing. This is especially helpful for families as parents can keep an eye on the ways in which their children use their devices.
Moreover, parents can access their child's Activity Report from their own iOS devices and set App Limits for them, which is password-protected. Parents can then schedule a set time to limit when their child's iOS device can be used – ideal for children's bedtime when you need them to settle down without the distraction of a screen.
The Downtime feature is also particularly useful in that it lets you restrict apps at certain times of the day. A badge will appear on the app to indicate that it can't be used. Kids have the option to send a request to their parents' device to ask for more Screen Time for the specific app, which can be accepted or refused.

Family Sharing

This handy feature allows up to six family members to share music and applications. This works for iTunes, Apple Books, and App Store purchases. A family can also share an Apple Music family subscription, and an iCloud storage plan, without sharing accounts. Family Sharing also lets you share photos, videos and calendars.

Augmented Reality

Apple's augmented reality (AR) can help children explore topics such as music, chemistry, coding and history like never before. On iPhones and iPads released since 2017, AR uses 3D effects that hurls a story or game into life, allowing children to be a part of it rather than simply witnessing it.
Impressive AR educational apps include:
Plantale takes you on a journey of a plant's life. You can observe the growth stages of the plant from a simple seed. Your child will be able to discover how the plant reproduces to form this seed and learn all about the anatomy and morphology of all plant parts.
Wonderscope transforms ordinary spaces into extraordinary stories. Through your Wonderscope, you can see the story take place all around you, whether you open the app in your room or outdoors. Your child will be able to read their own lines aloud to engage with and talk to characters. They will also have the ability to help solve problems along the way.
JigSpace is a platform allows you to explore and share interactive, 3D knowledge for anything. When you ask, "How does that work?" the answer is right in front of you, in 3D. This app truly shows that screen-time can be a positive experience as it enables children's creativity.
Everyone Can Code
Everyone Can Code is a comprehensive program and curriculum to help students from preschool to college and beyond learn coding to solve problems and prepare them for the workforce. With teacher guides and lessons, students learn the basics on iPad with Swift Playgrounds.
Everyone Can Create
Designed to help unleash kids' creativity, Everyone Can Create is a fun, free, one-of-a-kind program for teachers that helps students develop and communicate ideas through drawing, music, video and photos on iPad. The curriculum was developed in collaboration with educators and artists to allow teachers to easily incorporate creativity into their existing lesson plans in any subject, from literature, to maths and history.
It is developed with the classroom in mind, but intended for anyone, young or old, who wants to get started using apps such as GarageBand or iMovie on iPad to be more creative. Each chapter includes a few short step-by-step activities that introduce essential skills so you can complete creative projects.
Many of the projects are collaborative, allowing parents and children to work together. The Action Photography chapter in the Photos guide includes great tips for using Burst mode and Live Photo effects to capture the action with your iOS device. While the Music guide includes videos from Justin Timberlake, explaining his approach to songwriting and giving you a chance to learn from a pro.
App Store
With over 200,000 educational apps now available on the App Store, kids can explore an enormous range of topics – everything from music to chemistry, coding to history. Every available app has gone through mandatory reviews. While the kids' category goes through an additional set of screening to ensure each app's safety. The App Store's collections of Apps for Every Grade takes the mystery out of choosing the best apps for every age and stage.
A couple of apps with fantastic potential for children include:

GarageBand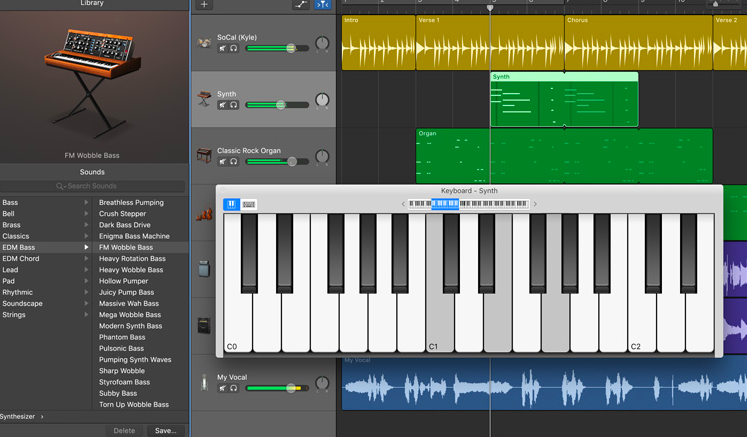 GarageBand for iOS makes it incredibly simple to play, record, and share your music, no matter where you are. You can "tap" into a wide range of instruments from around the world. Now, with the Sound Library, you can choose and download more free instrument and loop packs when new sounds are released, to help you easily craft songs in your favorite styles.
Swift Playgrounds
Swift Playgrounds is a revolutionary app and one-of-a-kind learning experience for iPad. The app makes it fun to learn and experiment with code by solving interactive puzzles in the guided Learn To Code lessons. With this app, your child will be able to master the basics of coding. Additional challenges will let your kid explore code and create programs that are engaging and unique. Swift Playgrounds requires no coding knowledge, so it's perfect for students just starting out, whatever their age.
For more information visit apple.com.