Brand new innovation lands in the UK promising a NapNap like no other!
Arriving in the UK now, the NapNap sleep mat is set to revolutionise little ones' sleeping routines from day one. The sleep aid features a soft surface, soothing vibrations and calming white noise – all in one compact design.
Recommended by paediatricians and used in neonatal departments around the world, NapNap is built on proven science and engineering, offering safer and calmer sleep for all babies.
Unique
NapNap is a sleep aid like no other, thanks to its unique vibration technology. The vibrations run through the mat mimicking the safety of the womb, providing comfort when little ones need it most.
The cleverly developed design offers six modes of vibration to ease troubled sleep routines, it also helps to settle little ones with colic and during tummy time.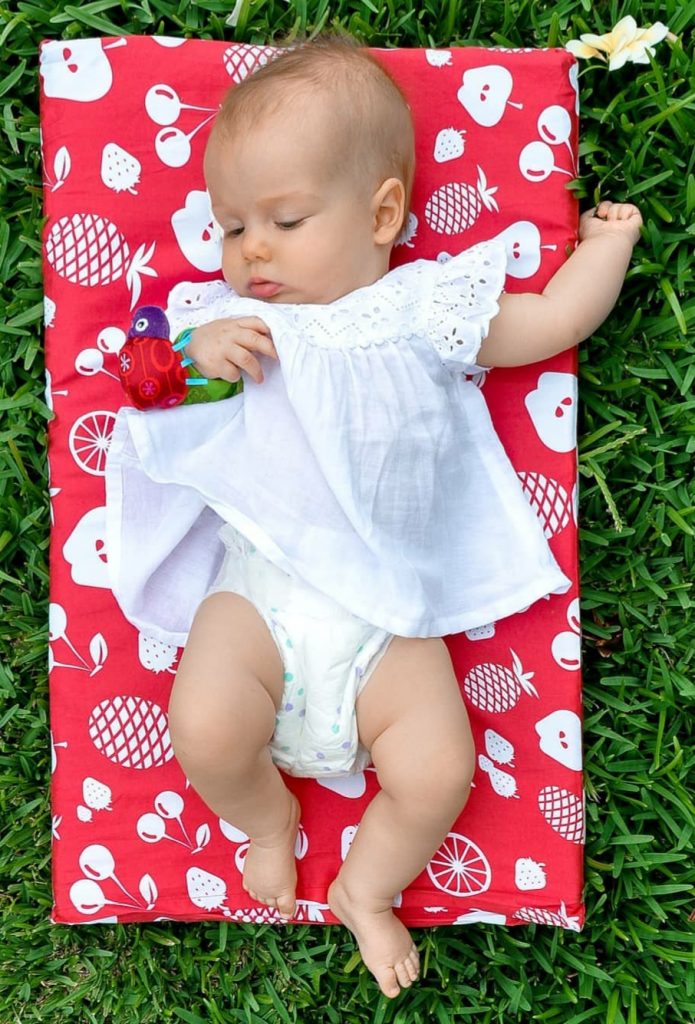 Cosy
NapNap is compact and lightweight – perfect for safe sleep at home or on the go. It can be placed in a crib, pushchair or anywhere little dreamers need to catch 40 winks.
What's more, it is so soft and flexible, little ones can even be wrapped within it for a cosy cuddle, ideal for snuggling into a carrier too!
The two-hour charge lasts up to 15 days, meaning its vibration and white noise capabilities can be accessed at a press of a button. NapNap has also been thoughtfully designed to automatically shut off after 20 minutes.
Hygienic
With NapNap, parents can rest assured it's hygienic, as well. The 100% organic cotton cover can be removed, and machine washed, whilst the water-resistant interiors make cleaning quick.
With gentle vibrations to soothe babies to sleep and embedded white noise to create the calmest atmosphere, the NapNap sleep mat really does have it all!