Bee Bald is a complete line of men's premium quality grooming, shave and skin care products.
What kinds of products? Gentle face wash, deep cleansing/exfoliating pre-shave scrub, premium quality shave cream, soothing post-shave healing balm and smoothing moisturisers, with SPF and without.
Got hair? Great – because Bee Bald is for you too. If you're buying skin care products at high end boutiques and department stores, then you're paying way too much for mediocre performance.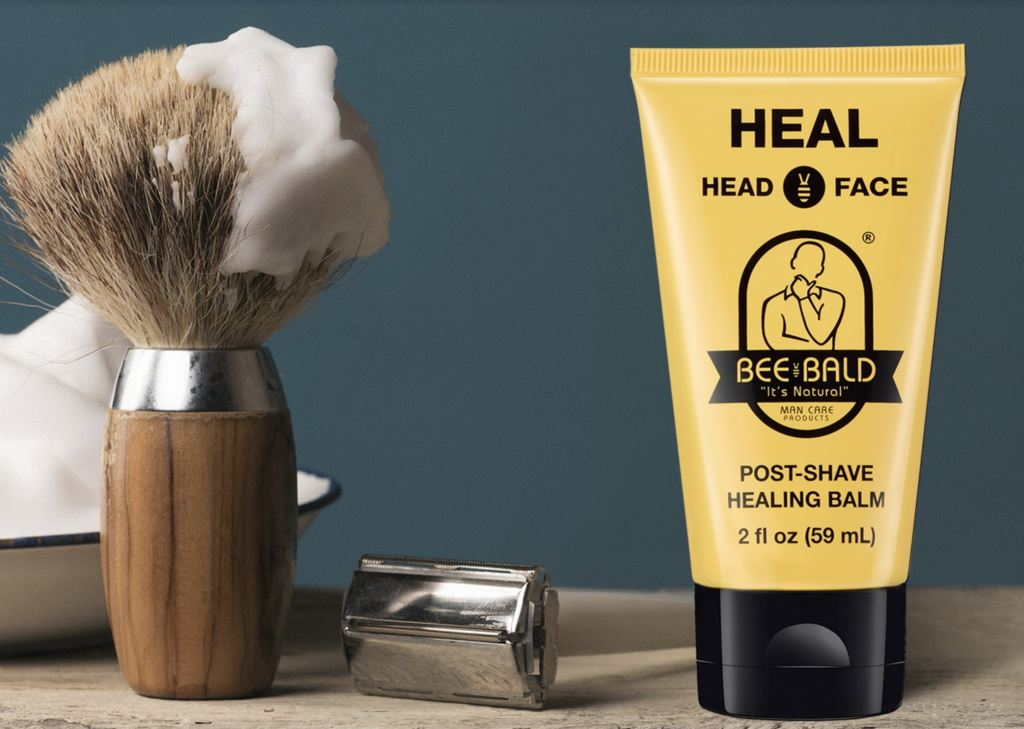 BEE BALD SHAVE  – Bee Bald Shave goes on slick for a shave that's incredibly quick. Stop kidding yourself . . . it's not your razor's fault! 
BEE BALD SMOOTH – Bee Bald Smooth tones and hydrates the entire head and face while working to reduce and prevent unwanted shine. Fine lines, wrinkles and dry patches are moisturised and smoothed.
BEE BALD SMOOTH PLUS – BEE BALD SMOOTH PLUS DAILY MOISTURISER WITH BROAD SPECTRUM SPF 30 SUN PROTECTION is SMOOTH, but better than ever with SPF 30 sunscreen! Tones and hydrates the head and face.
Prices start from £9.99.