Wage war on dirt, bacteria and odours in the home with the new Vax Platinum SmartWash, the UK's first carpet washer with motion sense technology that kills over 99% of bacteria trapped in your carpet fibres that can cause bad smells.
The next generation motion sense technology in the Vax Platinum SmartWash means that it is effortlessly simple to use. The design eradicates the need to press and hold down a trigger to deploy solution onto the floor. Instead, the intelligent motion sense technology automatically dispenses the correct mix of clean water and solution when you push forward to wash. It then dries when you pull back.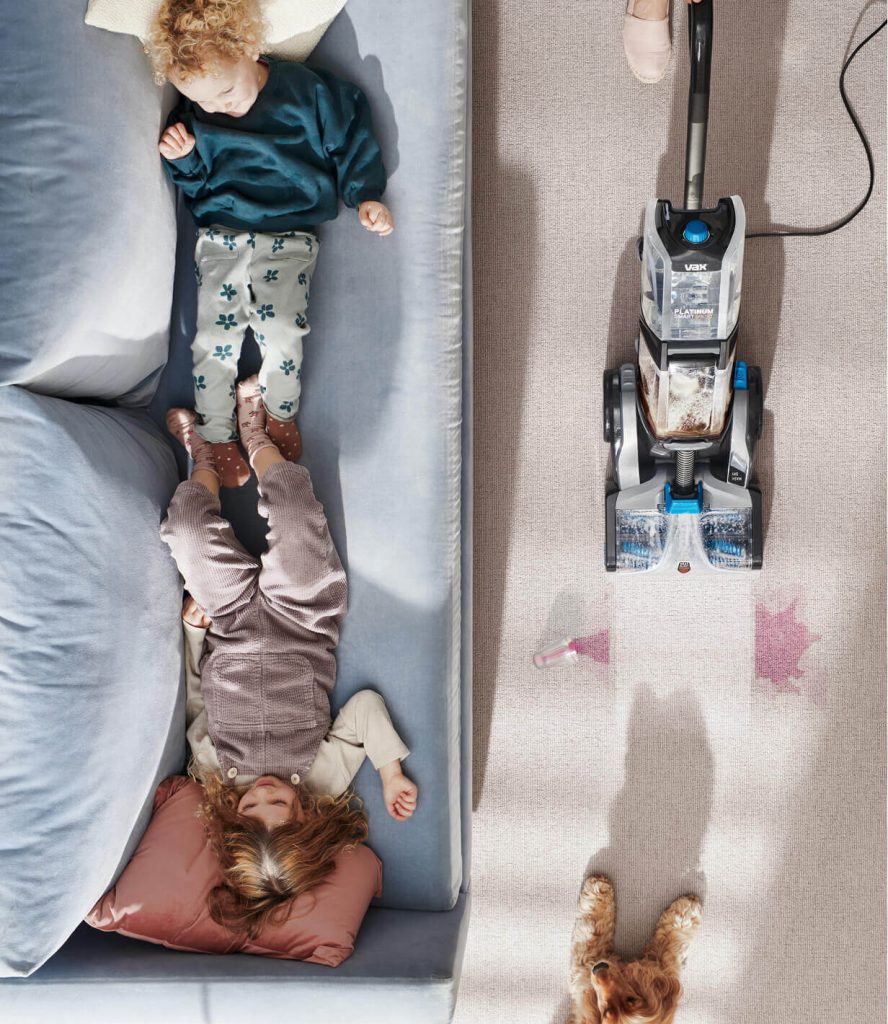 Easy as Pie
Carpet washing has never been easier. Just add warm water and Vax Platinum Antibacterial Solution, turn on and push forward to start washing. The advanced FlexForce brush bars set to work agitating the carpet to remove tough stains, dirt and spills, delivering a deep clean seven times more effective than vacuuming alone. If time is short, simply activate the 'dry only mode' after washing and pass over your carpets again; to dry them in as little as one hour.
The Vax Platinum SmartWash has a sleek design and low-profile head that ensures it's easy to manoeuvre throughout the home. It also includes a stretch hose, Spinscrub hand tool and 2-in-1 antimicrobial wash tool to deep clean and tackle above the floor stains.
Household Favourite
Over the last year or so of lockdown measures, homes are likely to have experienced greater wear and tear with more members of the family using the home to work, learn and play. Vax predicts that this increased home-traffic will have taken its toll on the nation's carpets, fixtures and fittings, leaving some unsightly spills and stains behind.
Vax UK boss, David Winterbottom, says: "Our new Platinum SmartWash builds on the reputation of its successful predecessor, Vax Platinum Power Max. With its trigger-free design, motion sense technology and its ability to remove over 99% of bacteria, we are confident that SmartWash will become a household favourite."
You can buy this product direct from www.vax.co.uk for £299.99.