Don't let the sleek, lightweight design of the Bissell PowerClean fool you.
Weighing in at 5.6kg, you don't need a bulky carpet cleaner as this compact upright packs a powerful cleaning punch and will make light work of a deep carpet clean.
It's particularly handy for smaller living spaces due to a reduced footprint for improved storage.
When the job's done, features like the easy-to-remove tanks and the removable nozzle make maintenance simple. The four-row motorised Deep Reach PowerBrush roll works hard with the Bissell cleaning solution to thoroughly remove unexpected everyday messes or stains on carpet or area rugs on every floor of the house.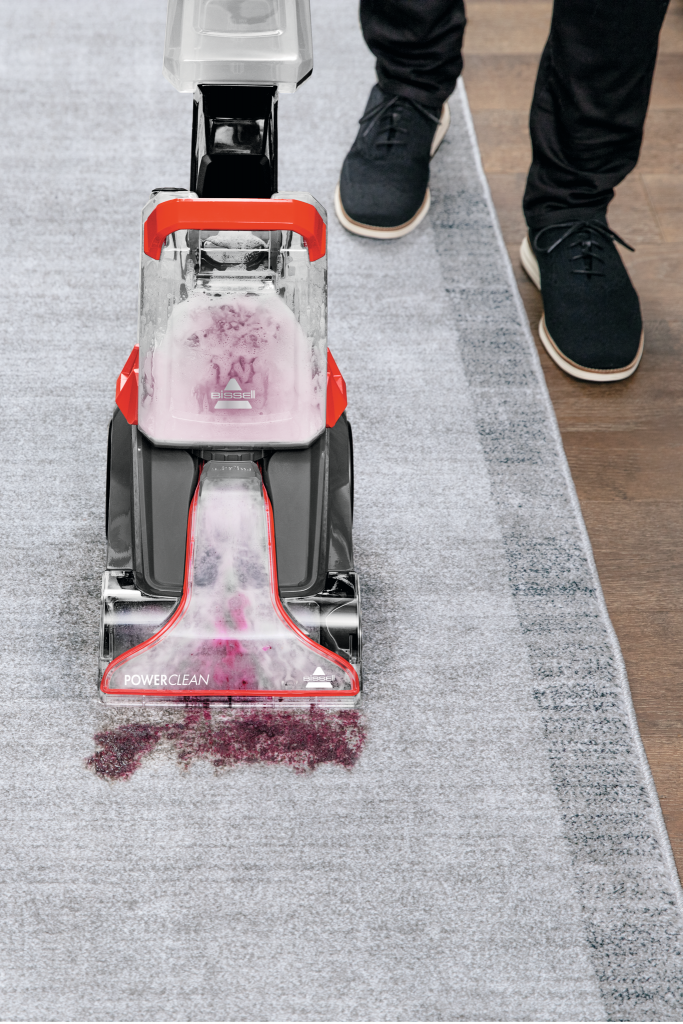 Easy to grab and use, this powerful machine uses two-tank technology, meaning clean water and dirty water remain separate, so you never put dirty water back onto your carpets.
This autumn, get down, and not dirty, with your carpets and rugs. Deep cleaning carpets is hygienic not just on the surface but also into the depths of the carpet fibres removing the tiniest particles, bacteria and mites leaving carpets clean and smelling fresh.
RRP £149.99 – Available from major electrical retailers and bisselldirect.co.uk.