Need a car that suits the family as well as your fragile ego?
Well, Genesis' G70 Shooting Brake is the answer. It's sexy, roomy and delivers power in spades.
Yes, guys, this is a motor that will sort you out on your commute and the school run. But it's also a car you can hoon around bends on your own all day long. It's a beauty, too.
What's more, the G70 Shooting Brake's boot will swallow that old wardrobe you've been meaning to take to the tip.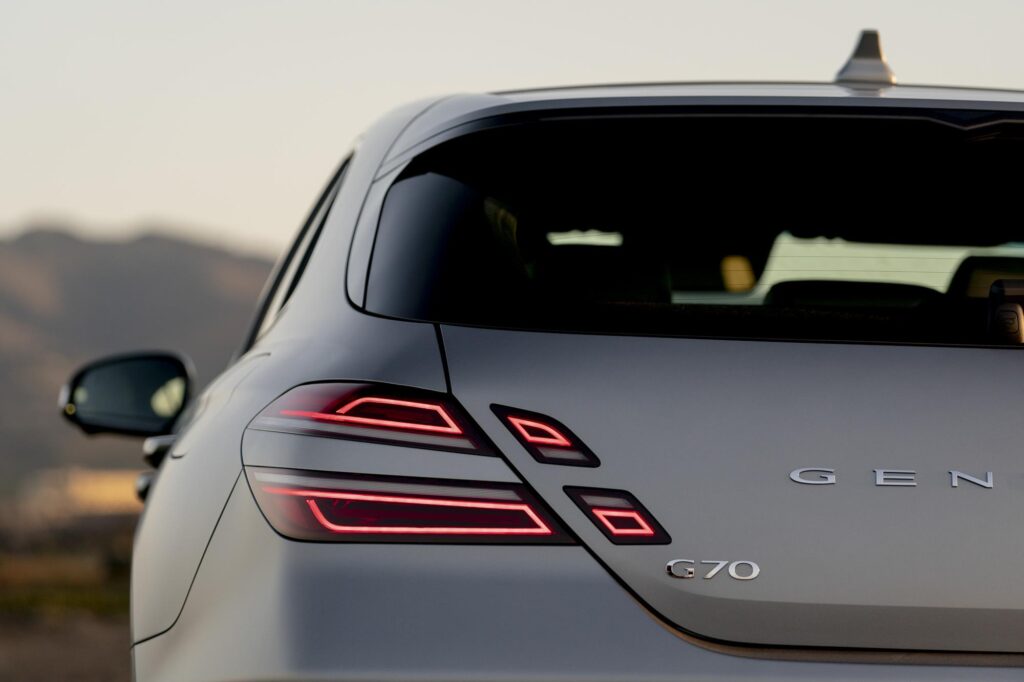 But luxury, coupled with athletic elegance, is what permeates the new model. The car showcases the brand's signature quad lamps, stylish parabolic lines, and imposing crest grille up front.
At the rear, the vehicle sports a unique single-piece glass hatch with a "floating type" integral spoiler. This lends the shape a coupe-like elegance.
Inside, the G70 Shooting Brake demonstrates a blend of comfort and sophistication. Award-winning technology and class-leading safety are also standard for the G70 Shooting Brake.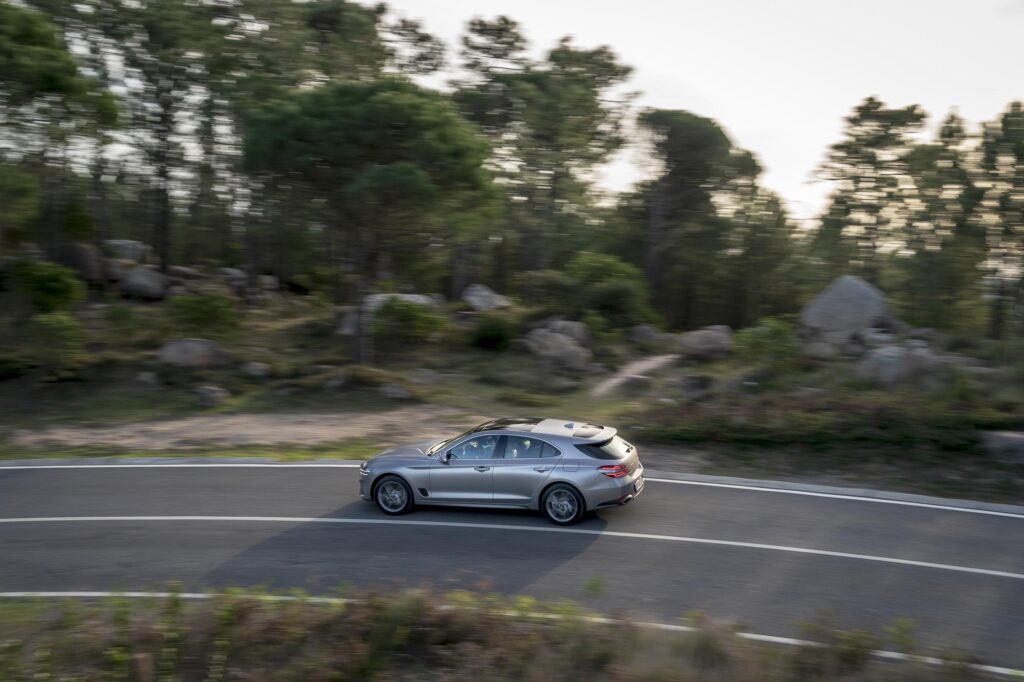 Like all Genesis models, there is a firm focus on driver engagement and entertainment. Yet, it's also infused with the versatility and functionality that allows it to meet the varied needs of motorists with active lifestyles. So that'll be you with that above-mentioned old wardrobe then, dads!
Clout, on the motor tested here, is derived from a worthy four-pot 2.0-litre turbo petrol unit.
The powerplant makes light work of cruising and the eight-speed auto 'box changes easily and smoothly. And, on a straight section of road with your shoe buried into the quality carpet, you'll find 62mph is realised in 6.9 seconds.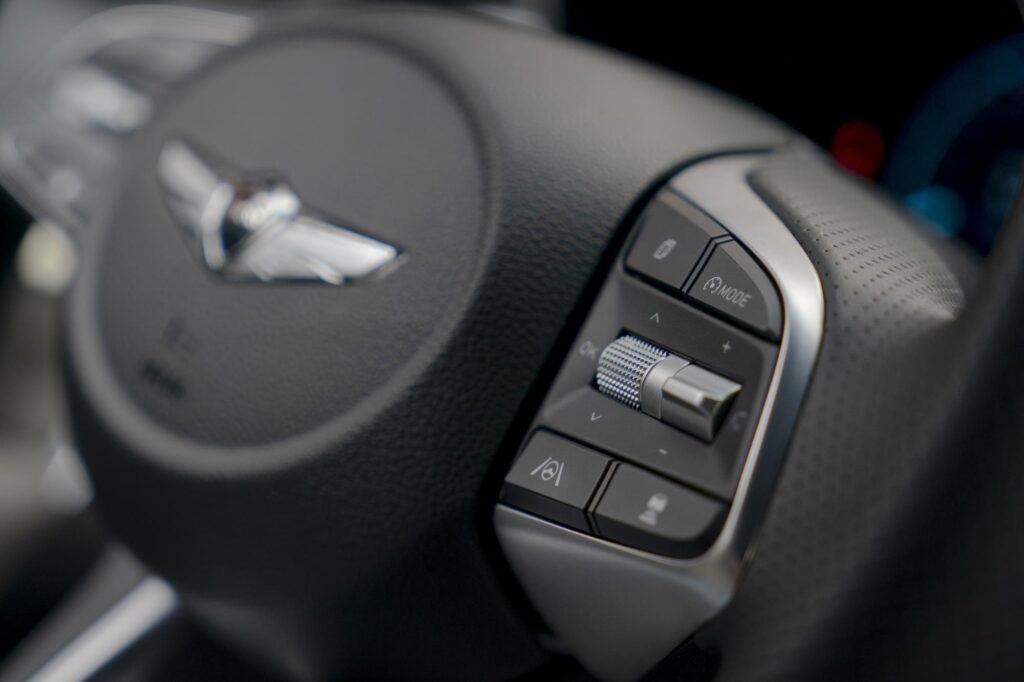 But, as alluded to at the top of this piece, this Genesis also makes light work of corners – and the sharp steering generates confidence about what's going on between tyre and tarmac.
As Shooting Brake's go, this is one of the best five-up-mobiles around. You'll get people asking you what the car is, that's for sure – as this G70 will stand out amongst the ocean of German executive motors in the corporate or supermarket car park.
If all that isn't enough for you, you'll have the joy of a faithful Genesis Personal Assistant to tend to your every (well, almost) need if you decide to go down the Genesis route.
Fast Facts – Genesis G70 Shooting Brake (Luxury Line) as tested:
Max speed: 146 mph
0-62 mph: 6.9 secs
Combined mpg: 30.2
Engine: 1,98cc, four-cylinder, turbocharged petrol
Max. power (PS): 244
CO2: 212 g/km
Price from: £40,700