We discover why Peugeot's new seven-seater is something of an accomplishment.
I've got a confession to make. I own an old 5008 – and I hated it when we first bought it. I say 'we' because my wife decided that was the car we should have when our third child came along. That was over seven years ago and, despite me being against the idea of dull family people-carriers, I went with the decision. In all fairness, it's been a good result, because the old 5008 has transported my offspring very happily since 2013, albeit not in style. And this is where the all-new Peugeot 5008 SUV is very different.
It's a good-looking car that doesn't reek of blandness. It's almost sexy. And, yes, I'd be happier to have this one sat on my drive than the one we still own.
The launch of the new 5008 SUV revealed a car that is not only aesthetically pleasing, but one that is lengthier than its sister, the five-seater 3008, and broader than the old version of the 5008. You'll also note it's now known as an SUV. This is because Peugeot is keen to get away from that MPV 'people-carrier' image – even though that's what it still is in essence.
The 5008's seat-bases are firm, but due to the new model's longer wheelbase and level floor, there's a large quantity of knee room. Headroom is decent, too, although the panoramic roof, which is factory-fitted on the GT Line, deprives middle-seat occupants of some space.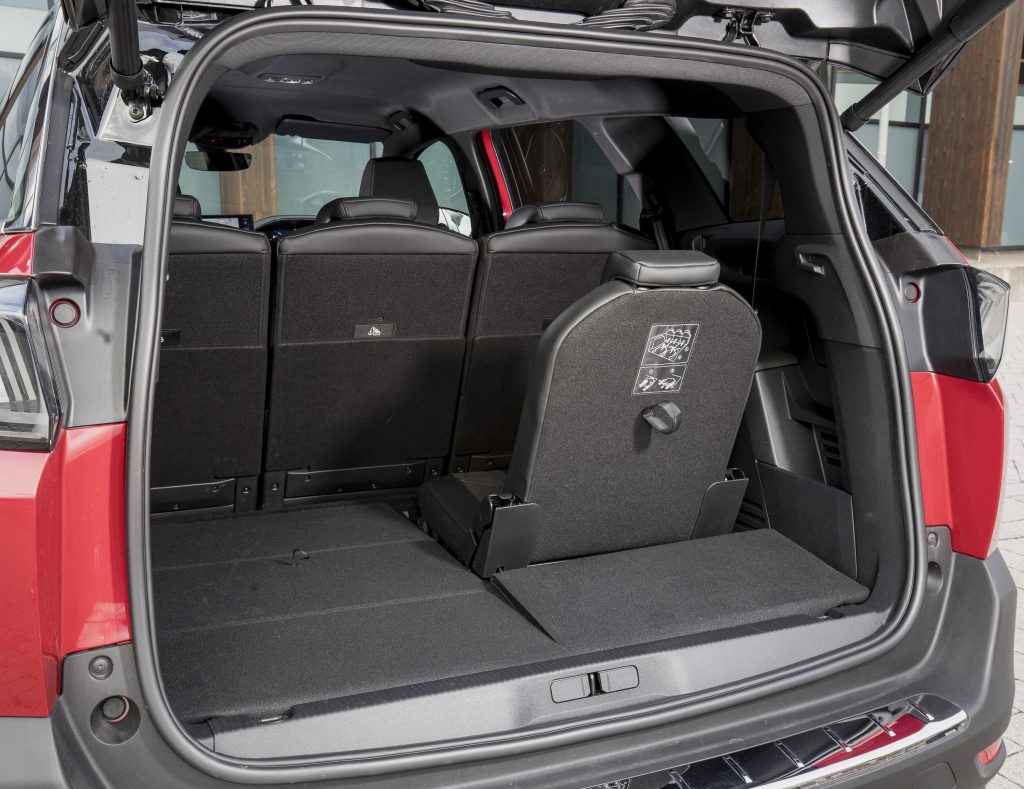 The 5008 SUV's seven-seater cabin is adaptable, with a third tier of chairs that fold flush into the boot floor. What's more, the seats can be detached completely to boost standard luggage room from 780 litres to a whopping 1940 litres.
The second row of chairs is better than many rivals' because they are individual and move back and forth and tilt back, too. The two seats that make up the third tier are also separate and can be drawn up from the load floor in a single 'pulling' action.
Handy Picincs
You are not left wanting when it comes to compartments to store stuff, either. The 5008 boasts two lidded underfloor storage areas behind the front seats. And in the back of the driver's and passenger's chairs, there are two fold-away tables. These are handy for picnicking or for using as make-do desks.
On all new 5008s, a state-of-the-art, 12.3-inch i-Cockpit digital display has been fitted, as well as an 8.0-inch infotainment touchscreen, which is attached to the top middle of the dashboard.
The i-Cockpit digital dials are like Audi's virtual display and are a real delight to look at. There are also piano-esque short keys for the infotainment system. Seats that massage you come as part of the fun on some trims, too. This tech-cum-luxury mix helps to add character to a no-nonsense SUV.
The 5008 1.2-litre PureTech 130, tested here in Allure Premium guise, makes light work of overtaking, whichever kind of road you're on. Motorways are where it feels most at home, though, staying planted, comfortable and hushed at 70mph.
Stable Body
The eight-speed auto 'box is smooth, shifting up and down the cogs precisely, and the driving position is excellent, now that the next generation digital i-Cockpit is fitted. The instruments and dials can be seen easily above the tiny, sporty steering wheel, and the high-mounted touchscreen is straightforward to use.
Thanks to its longer body and extra weight, the 5008 SUV rides over bulges in the road better than its 3008 sibling, but potholes can still send jolts into the cabin. The French motor's steering is also a little too light, but thanks to excellent body stability, the drive always inspires confidence.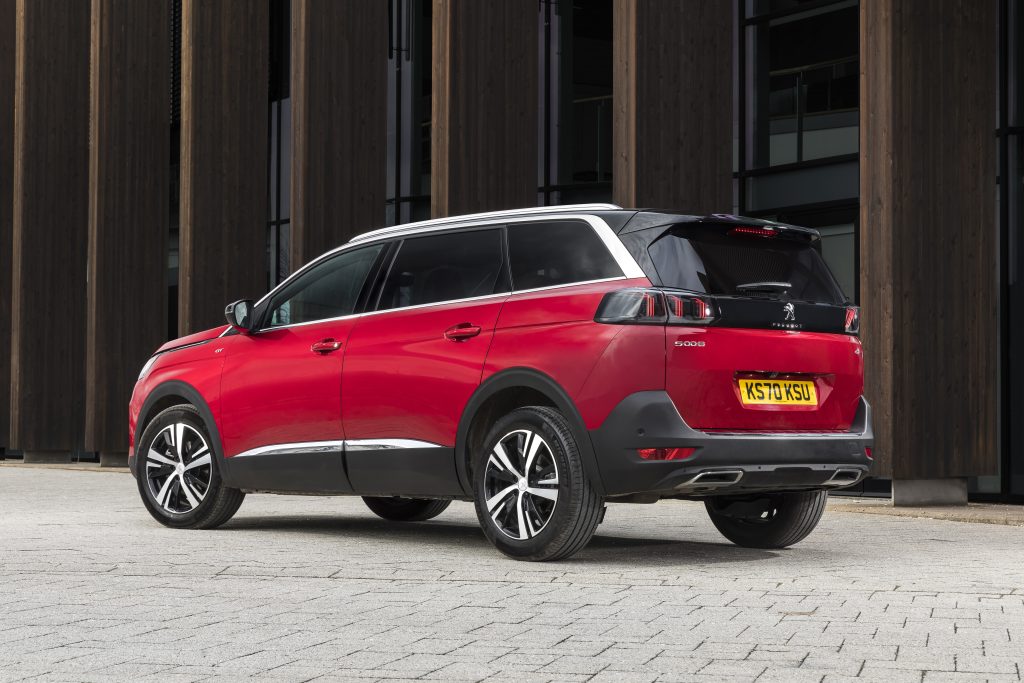 There's also a load of safety features to protect all occupants, including lane-departure warning, multiple airbags, cruise control, traffic sign recognition, and automatic emergency braking.
Peugeot has realised that looks mean quite a bit to people like me. Motorists who need to carry lots of people still want thrills, as well as space and comfort – and the 5008 delivers it all. And while the seven-seater SUV sector isn't the most cut-throat, the competition already in place is clear, and will only get fiercer. The French automaker has equipped the 5008 SUV with reasonable pricing, lavish levels of styling and kit – all aimed at making it stick out, not hide away in a corner.
What's more, it's more practical than its MPV forerunner of the same moniker. That's quite an accomplishment.
Fast Facts – Peugeot 5008 Allure Premium 1.2L PureTech 130 EAT8 as tested:
Max speed: 117 mph
0-62 mph: 10.2 seconds
Combined mpg: 38.7 – 46
Engine layout: 1199cc, three-cylinder turbo petrol
Max. power (PS): 131
CO2: 151 g/km
Price: £34,930