The all-new HR-V delivers a unique and responsive driving experience, with exceptional efficiency delivered by Honda's powerful and efficient two-motor e:HEV powertrain – featured as standard for the first time on a HR-V.
The next-generation of the Japanese brand's popular compact SUV offers class-leading space, comfort and utility, as well as advanced safety and technology features, all within a bold and sleek coupe-inspired form.
Available to order now, the new HR-V is the latest model in Honda's line-up to wear the e:HEV (hybrid electric vehicle) badge, following the refreshed CR-V and all-new Jazz that launched in 2020. It expands Honda's electrified line up as the marque moves further towards its goal of electrifying all its European mainstream models by 2022.
The next-generation hybrid-only HR-V is the culmination of an extensive review of modern consumer attitudes. Having evaluated how today's active, connected population identifies and selects high value products, Honda developed the HR-V not only as an all-new compact SUV, but as a consumer product that must appeal through desirability, functionality and usability.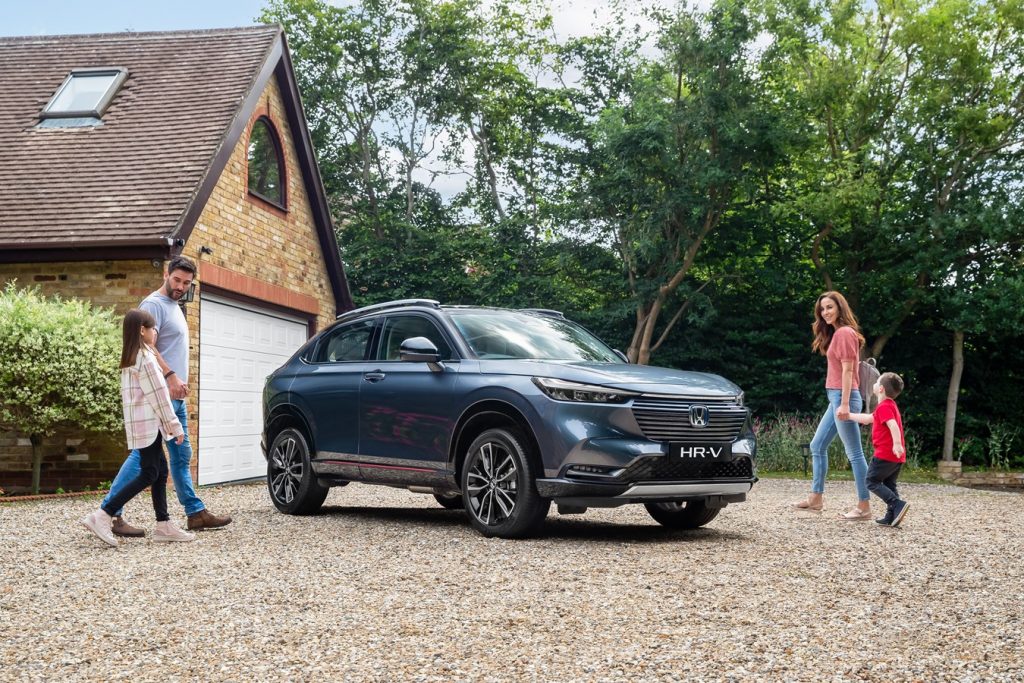 Applying the mantra 'Amp up your life', Honda engineers focused on enabling active lifestyles throughout every stage of the new HR-V's development. The objective was to widen the possibilities of what motorists can do with the car to support and 'amplify' their everyday lives.
The all-new HR-V has a contemporary coupe-SUV body that appeals through the simplicity of its design, while its exceptionally spacious and versatile interior is more user-oriented and comfortable to sit in. This compelling combination owes much to Honda's compact, integrated powertrain technology and the centre fuel tank layout. The result is class-leading interior space, as well as unrivalled flexibility thanks to the versatile Magic Seats that offer both 'fold-flat or 'flip-up' options depending on the cargo space required.
As with the exterior, the spacious interior has a solid, premium SUV feel, but with contemporary fabrics and soft-touch materials. The modern, minimalist aesthetic is created by the horizontal sweep of the instrument panel and uncluttered lines and surfaces throughout. The feeling of airiness and space is elevated by a new air diffusion system that creates a curtain of fresh air beside and above passengers, flowing from unique L-shaped vents positioned in the top corners of the dashboard.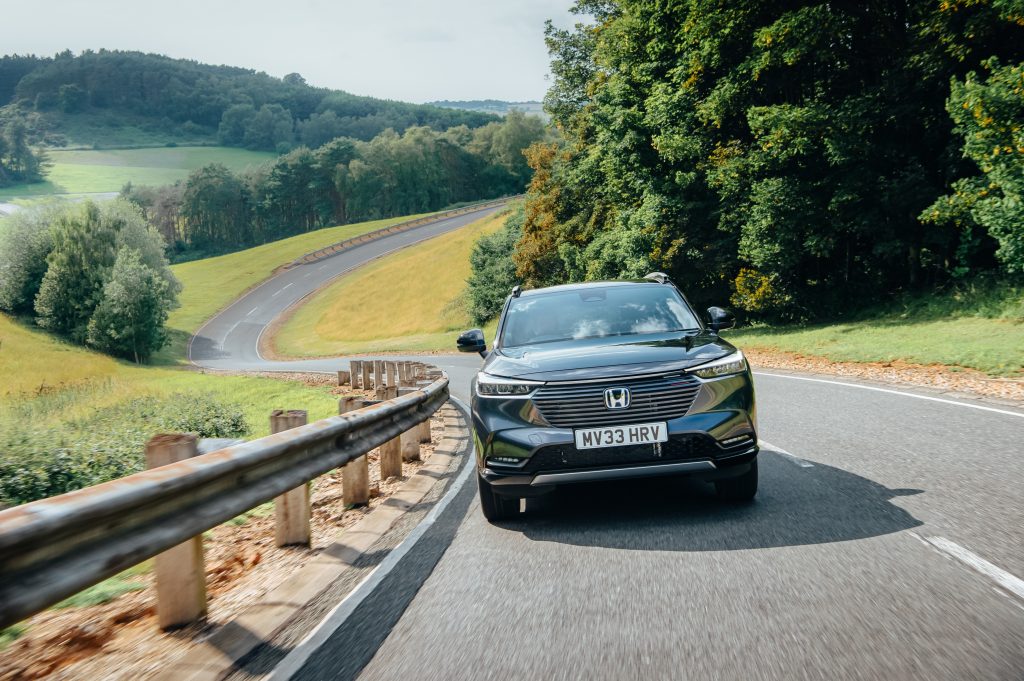 Intuitive and seamless in-car connectivity features and apps, which introduce a new level of technology to Honda's compact segment SUV, can be accessed via touchscreen or via voice activation.
What's more, featuring the most comprehensive suite of advanced safety features and driver aids in its class, the HR-V is fitted with active and passive safety technologies designed to make driving both easier and safer.
Dads, this is five-up SUV is worth checking out, right? It'll do the school-run and a whole lot more as well. On top of that you've got that funky hybrid engine, not to mention Honda's renowned reliability record. If you don't have the latest HR-V on your shopping list of "must have motors", then add it now. For more information, click here.