The Defender is back – new and improved and ready for anything.
Land Rovers have secured a special place in the hearts of farmers, humanitarian groups, and adventurers across the planet. Evidenced in the harshest environments in the world, the up-to-date Defender continues this heritage.
Beside the Range Rover and the adaptable Discovery, the all-new Defender puts the finishing touches to the Land Rover family. The automaker has already experienced unprecedented demand for the Defender 110, and the Defender 90 has served to boost interest further.
Here at FQ, we love the innovative Front Row Centre Seat (otherwise known as the jump seat). This allows three people to travel in the front row. Conceived and designed as an occasional pew, the practical addition means the Defender 90 can accommodate six occupants in a compact family hatchback length body. Perfect for an outing with the kids, eh, dads?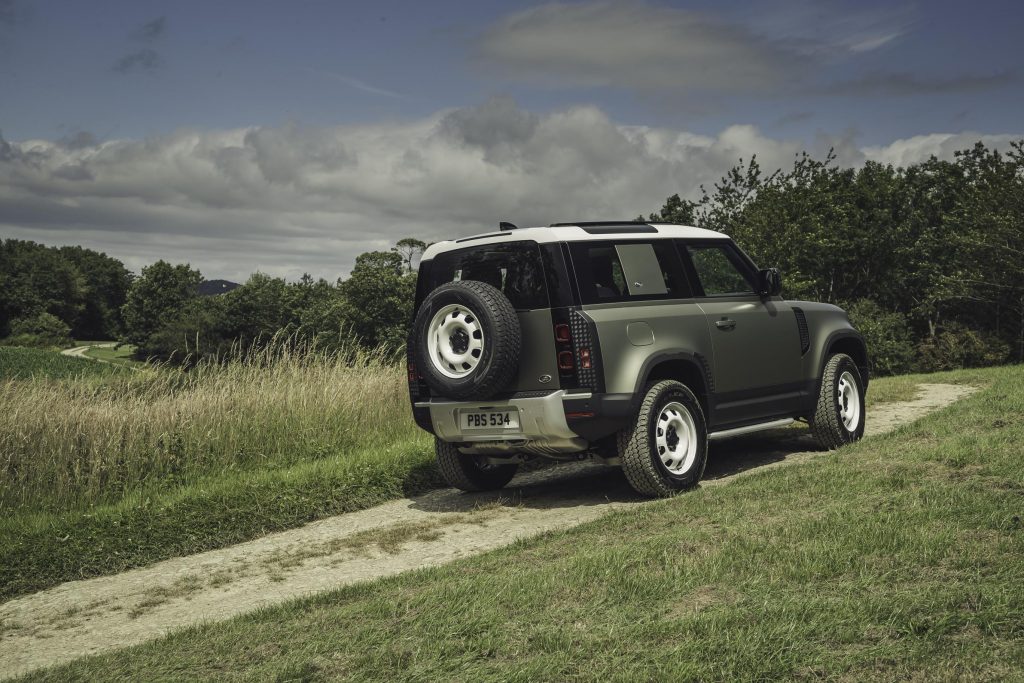 When not in use, the seatback folds down to provide a front armrest and oddment stowage, including a pair of additional cupholders. Practicality is a hallmark of Land Rover interior design and the new Defender 90 comes with an abundance of storage opportunities including a choice of high and low centre consoles.
The iconic 4×4 embraces 21st century technologies and introduces Land Rover's Pivi infotainment, which features an intuitive interface and its own back-up battery for always-on responses. Advanced software-over-the-air updates also ensure you benefit from the latest software at all times, wherever you are in the world.
Sure, it's a heavy vehicle, but the new Land Rover delivers a matchless range of ability, uniting cruising contentment and satisfying handling traits with instant reactions and first-class off-road ability. Indeed, the confidence-inducing and unerring vehicle outshines just about everything else off-road. It can attack side gradients and hills with poise, but the major revolution is on the road, where the contemporary Defender is involving and alert.
There are less obvious areas of luxury than in a Range Rover, but it would be a lie to claim that refinement doesn't play a crucial part in the makeup of the new Defender.
Cabin materials have been chosen so that they will last for years. So even after thousands of hours behind the wheel, with or without your children, the Defender is set to look and feel at its best.
The driving position is erect, yet accommodating, the visibility is awesome, thanks to large windows, and the steering wheel is colossal. Driver disruptions are kept to the minimum and an illuminated colour TFT system delivers important information to you.
It's also worth noting that if you're a regular driver for work, especially in rural areas, you'll find this new Defender more commercially attractive.
The new Defender 90 is available now. To configure and order yours online, click here.