This is one hell of an estate car – it's sexy, luxurious, yet sporty all at the same time.
Yep, sporty, that's right – and it's a Volvo. I know. But the Swedish automaker is making some seriously athletic cars these days. What's more, it's on a mission to become electrified.
The car I have on test for the next few months is Volvo's V60 Recharge T8 AWD Polestar Engineered. It's a mouthful. But bear with me. You see, the model is a red-hot plug-in hybrid wearing a Polestar name.
Firstly, you may be forgiven for not knowing what Polestar is. It's essentially a Swedish motorsport company from the 1990s, which Volvo bought out in 2015.
But Polestar is not a sub-brand anymore; it's a marque in its own right – and it's going down the all-electric route. Confused? Well, don't be – Volvo is just continuing to add this athletic label to some models as well. Have you got that? Good.
There's only one powertrain selection in this Polestar Engineered version of the V60: the T8 twin-engine hybrid. Nevertheless, it is Volvo's most formidable unit, with an amalgamated 405PS. The internal combustion lump yields 318PS and the electric motor produces 87PS.
That is enough oomph to pull this strapping estate car from zero to 62mph in a stimulating 4.6 seconds – and effortlessly up to Volvo's benchmark 112mph top end.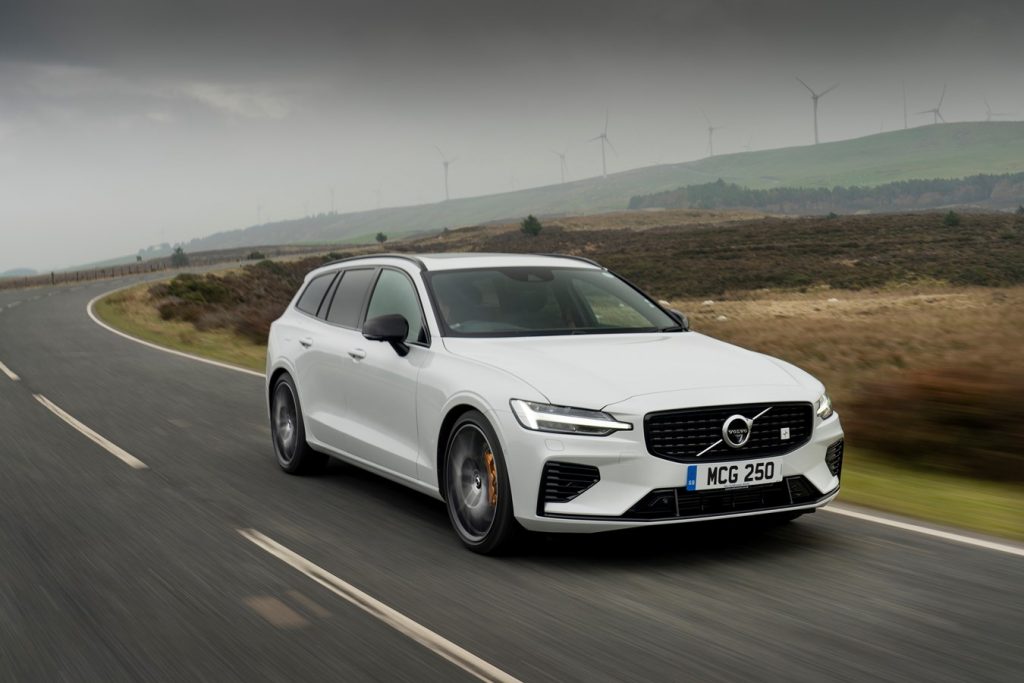 Furthermore, the V60 T8 AWD Polestar Engineered comes with an all-wheel-drive system. In a few words, the combustion engine propels the front wheels, and the electric motor drives the rear wheels. You can feel the instant thrust from the V60's electric motor, and then petrol propulsion kicks in to sustain the swell of power.
The shift between the electric vehicle (EV) and Hybrid drive modes is slick; so much so that it's easy to miss the starting and stopping of the engine. In addition, you can choose various drive settings, from the aptly named Pure (EV) to out and out Polestar Engineered – which to you and me means maximum grunt.
Anyway, I've got this car on a long-term test, so I don't want to tell you all about it now. I'll explain a little bit more about this fab family car regularly, though – so stay tuned. But, wait, no one says "stay tuned" anymore, do they? And this isn't an old TV you're looking at; it's probably a smartphone or tablet. But isn't a TV and a tablet all the same these days? Maybe. Probably.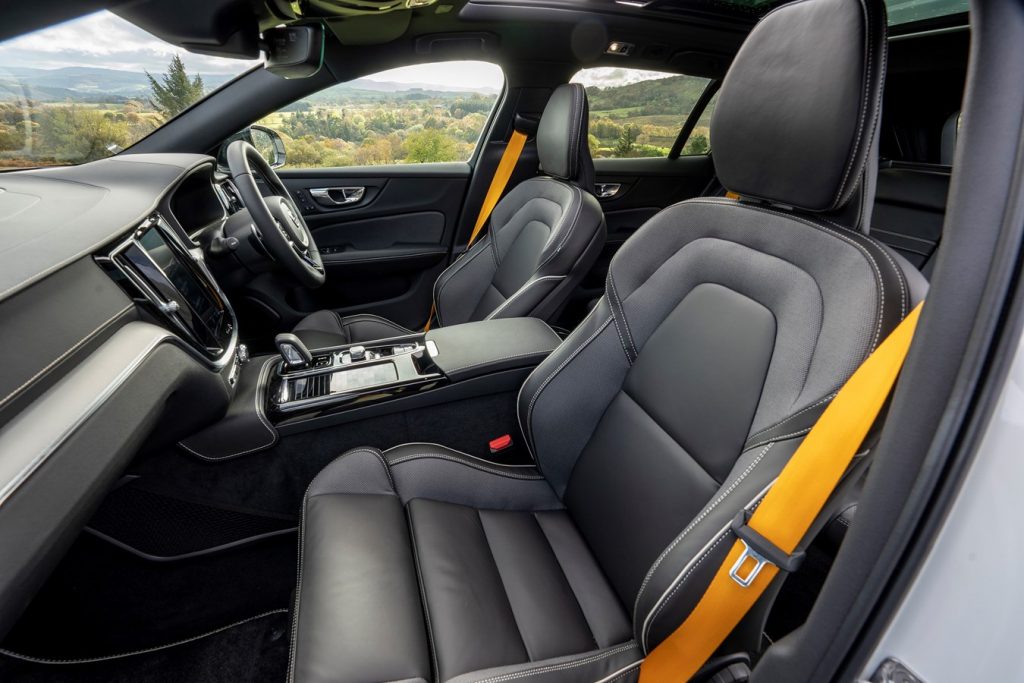 Okay, so before I go – here are the fast facts about the Volvo V60 T8 AWD Polestar Engineered, just in case you can't wait for me and you want to Google the car. Until the next time… adjö. (That's goodbye in Swedish). Okay, I'll get my coat.
Fast Facts
Max speed: 112 mph
0-62 mph: 4.6 secs
Combined mpg: 113.0 – 134.4 mpg combined, WLTP
Engine: 1,969cc, four-cylinder turbocharged & supercharged petrol + 65kW electric motor
Max. power (PS): 405
CO2: 48 – 56 g/km
Price from: £53,300