I know a woman called Laura. I've always loved the name, but I never thought I'd be uttering the words "Okay, Laura" to a Skoda Kamiq.
But that's what I found myself doing in the Kamiq recently. You see, the compact SUV comes with a voice assistant called…yeah, that's right, Laura.
Just as you'd trigger Alexa and Siri, you simply need to mumble "Okay, Laura" to get the Skoda to listen to what you want it to do. The voice assistant will help with anything from playing music to navigation.
The Kamiq SE, driven for this review, doesn't come with Laura fitted as stock kit, though. "Lozza", as I affectionately call "her" when she's not listening, is part of Skoda's Amundsen infotainment system. This is reserved for the flagship SE L model, but it can be bought as an option – and had been added to my review vehicle.
So, the SUV can converse with you – sort of. But what's it like to drive in the UK? Well, it's surprisingly lively. The 1.0-litre petrol-propelled Skoda's 110 horses mean 62mph arrives in 10.2 seconds.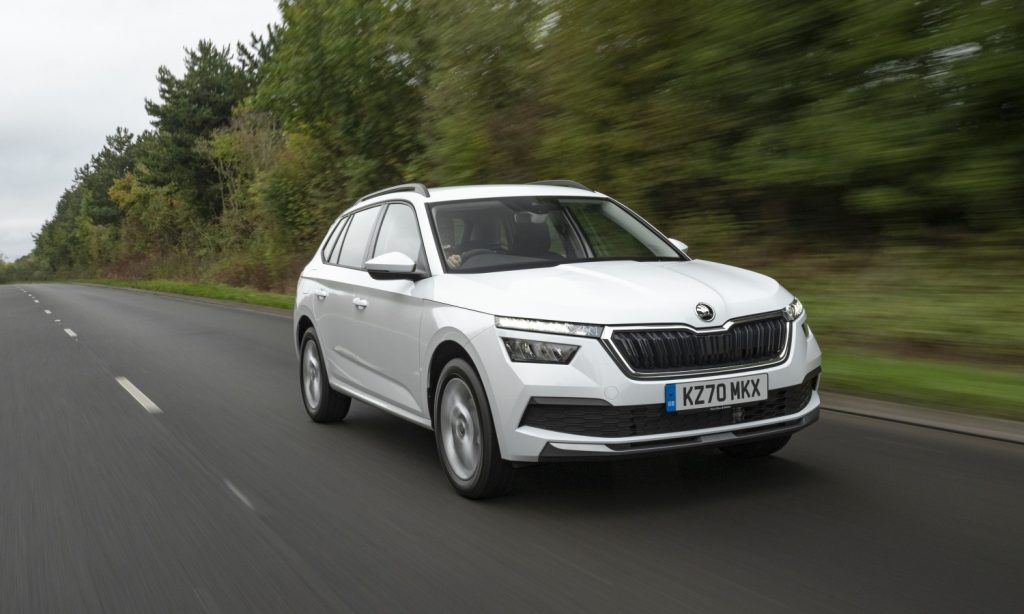 On the practical side of things, the car will serve a family-of-five without issue. The elevated seating also ensures everyone gets a decent view out of the boxy-shaped car's windows. Combine that with an unruffled ride, and there's not a lot to whinge about.
What's more, this Skoda offers some other clever touches to make living with it a piece of pie. For example, it's the first compact SUV in its segment to come with door-edge protection. It's an option, but worth getting. The Kamiq also offers a detachable torch, located in its generously-sized 400-litre boot.
Additionally, you get useful items such as an ice scraper housed in the fuel filler flap. Oh, and it also doubles as a gauge for checking the depth of your tyres' tread.
Handy car, or what, eh, guys? And, Laura will keep you company once you've dropped the kids off. What more could you ask for? Actually, don't answer that!