If you're feeling flush but also want to save money with a hybrid, the BMW 545e xDrive M Sport could be the ideal solution to your dilemma.
Yes, there are plenty of ways to save cash if you're in the market for a 5 Series. Notably: don't buy the 545e model. But where's the fun in that?
With a 0-62 time of under five seconds, an electronically-limited top speed of 155mph and all the creature comforts you'd expect from any BMW; you can beat the ridiculously high fuel prices thanks to a three-digit mpg figure.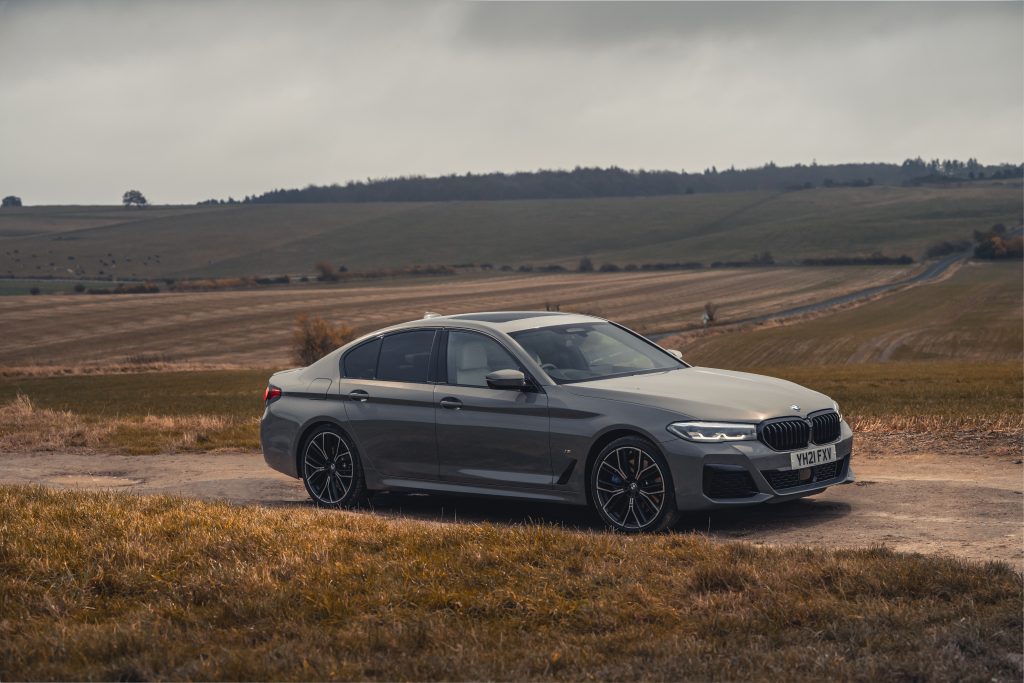 Being the M Sport model, you get athletic styling inside and out, plus bigger alloy wheels, which help bridge the gap between the more executive-like SE model and the full-beans big daddy M5.
BMWs aren't always the prettiest cars nowadays, but the unmistakable sight of the kidney grilles at the front should be sufficient to impress your mates.
Even more notable is the acceleration, which pins you back in your seat. Plus, the four-wheel drive provided by the xDrive system offers a tremendous amount of grip to hold the car to the road in the bends.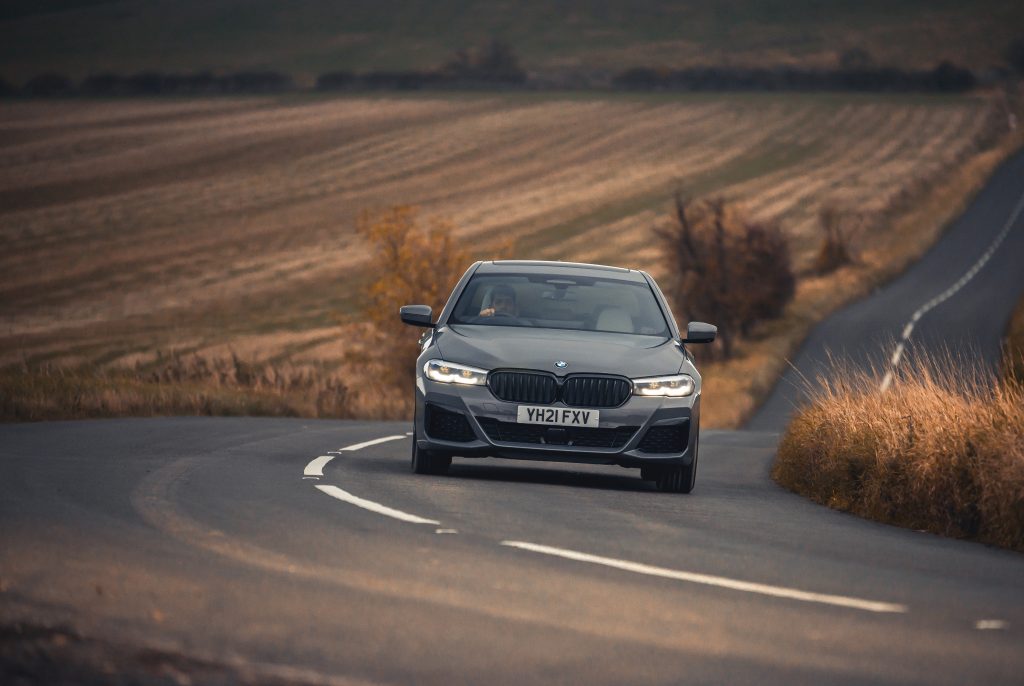 Mind you, the 5 Series is still a reasonably big saloon, so it has its limits and can feel cumbersome when trying to throw it round a corner.
The excellent eight-speed semi-automatic gearbox, featuring paddle-shifters behind the steering wheel, means you can channel your inner racing driver if desired. However, most will probably leave it in fully automatic mode most of the time.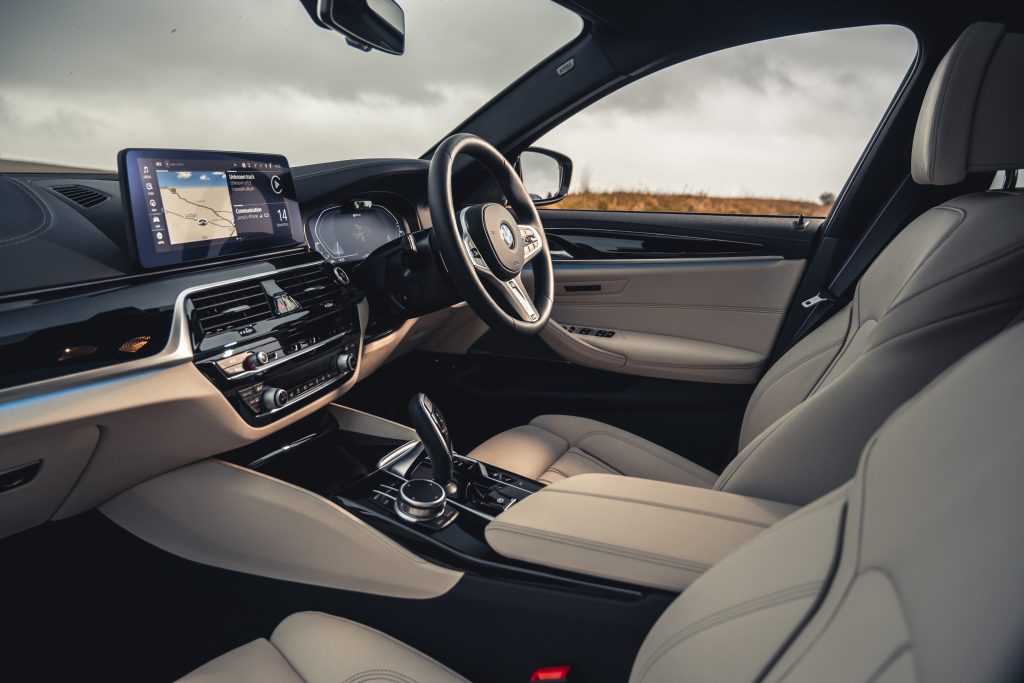 It is not all about noise and performance, though. The hybridity means it can do over 30 miles of engineless, electric-only driving.
On the inside, the cabin is typically BMW – excellent kit, supreme comfort and very nice, indeed. And, as a size up from the 3 Series, you'll also benefit from more room.
You have also got the pleasure of using BMW's excellent iDrive system, which continues to be a class leader.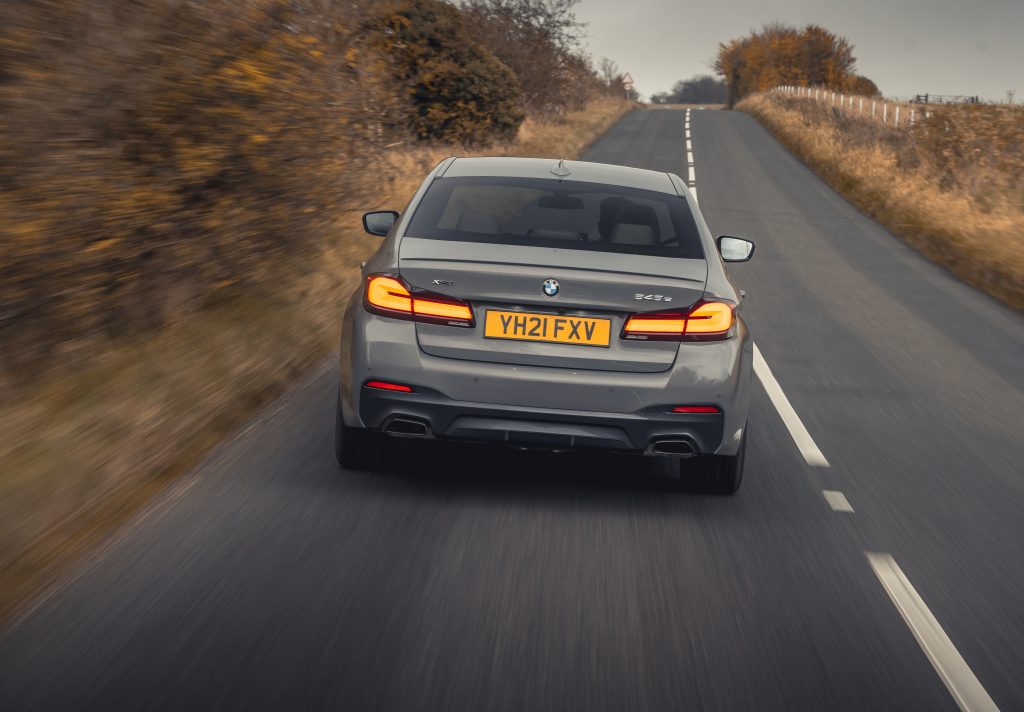 The 545e is lovely to sit in, enjoyable to drive, and it's effortless to operate the infotainment system. It goes like hell – and it's cheap to run, too.
What more can you ask for, guys?
Fast Facts – BMW 5-Series (545e) xDrive M Sport trim as tested:
Max speed: 155 mph
0-62 mph: 4.6 secs
Combined mpg: 166 -128mpg (WLTP)
Engine layout: 2,998cc, turbocharged six-cylinder petrol with electric motor
Max. power (PS): 394PS
CO2: 50 g/km
Price: £62,555