If you're after a small people carrier and fancy a premium brand, BMW has got you covered with its 2 Series Active Tourer.
Gone is the somewhat van-shaped silhouette of its predecessor, replaced by revised looks. As a result, it somehow seems chunkier than before while also appearing more athletic. That is not easy to pull off.
BMW has done it by making the kidney grilles at the front larger (a trick put to good use across its range) while also giving it thinner headlights, creating a meaner, more athletic frown.
The Luxury trim model under review here looks the part with sexy alloy wheels and leather upholstery.
In terms of engines, I was handed the keys to the 220i: a 1.5-litre three-cylinder unit connected to a seven-speed automatic, producing 170PS with an 8.1-second 0-62mph time.
It is also a mild hybrid, which helps to reduce fuel consumption and emissions, resulting in economy figures of 47.9mpg and 141 g/km of CO2.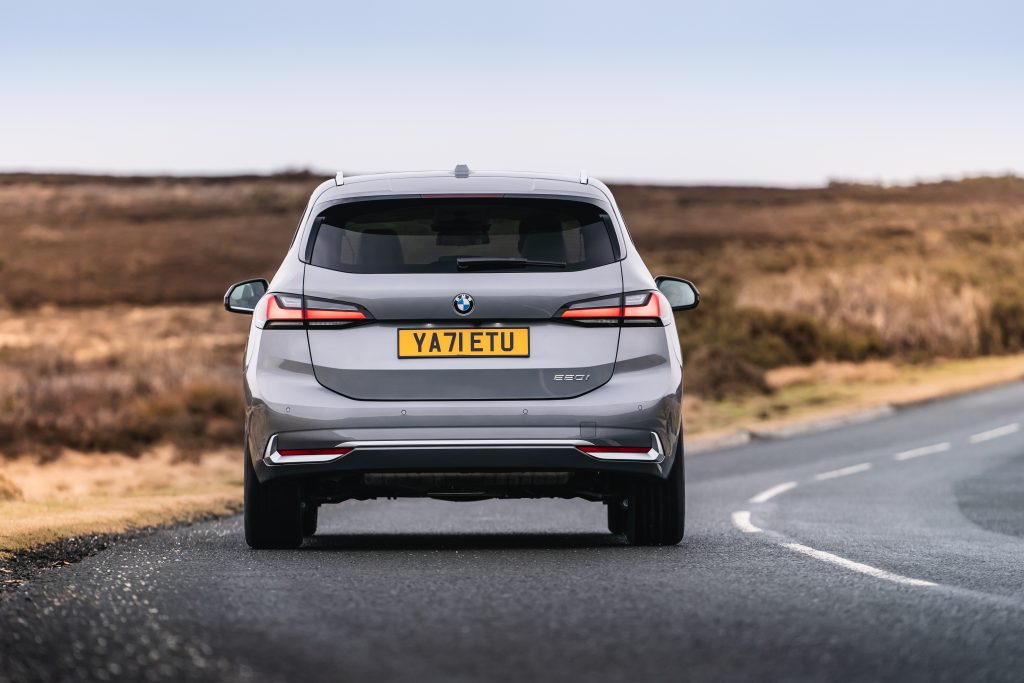 It is not bad to drive. The 1.5-litre powerplant pulls like a spaniel on heat, but it's also quiet and well refined for a small engine. The downside is that the steering feels a bit lazy, although the car is reasonably agile.
Inside, the cabin looks minimalistic and futuristic, with large screens dominating the dashboard. The iDrive system should be the highlight – it's been the class-leading system since it first became a thing, after all.
But I say 'should' because there's one thing missing. Admittedly, it's a small thing. But the rotary controller has been very significant in BMWs for years. For reasons unknown, it's been removed from the 2 Series Active Tourer.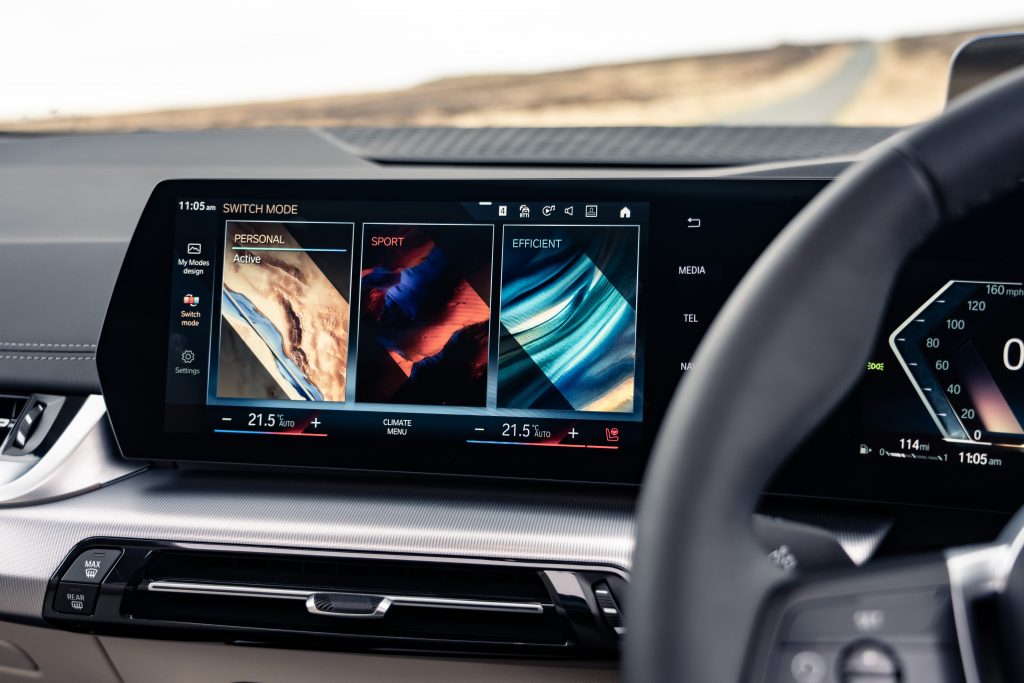 This absence means the infotainment system is now controlled exclusively via a touchscreen and voice commands. Yet the small round dial on the centre console makes BMW's infotainment system so easy to use. Therefore, its removal is a big surprise.
But change is one thing that's certain in life – so maybe it's no bad thing that BMW appears to be moving the game on.
Whatever the case, guys; if you've got a family – this car should be on your shopping list.
Fast Facts – BMW 2 Series Active Tourer Luxury 1.5i trim as tested:
Max speed: 137 mph
0-62 mph: 8.1 secs
Combined mpg: 47.9 (WLTP)
Engine layout: 1499cc three-cylinder petrol – 48V Mild-Hybrid
Max. power (PS): 170
CO2: 141 g/km
Price: £33,105