The Kia EV6 is an exceptional electric family car that boasts a sporty and futuristic design, writes Tim Barnes-Clay.
Its performance and handling are equally impressive and can easily compete with premium brands in the market.
Despite being relatively new to the market, the EV6 has already made a name for itself, winning the European Car of the Year award.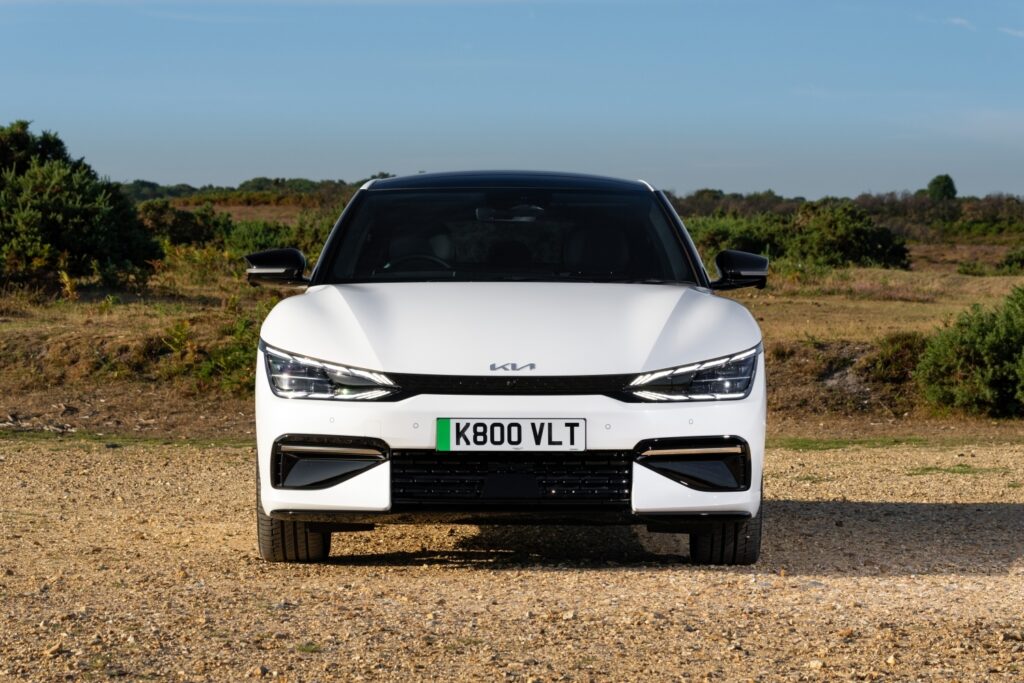 Its exterior looks aggressive and unique, and its interior is equipped with top-of-the-line features. But it also offers SUV-like practicality and hot-hatchback performance. It can accommodate several passengers while also providing fruity acceleration.
The Kia comes with a 77.4kWh battery, which provides a range of 328 miles in the rear-wheel drive versions and 316 miles in the all-wheel drive versions. It is available in numerous variants with different power levels, and all models come generously equipped with features that rival its competitors.
The GT-Line version, driven for this article, has rear-wheel drive, producing 226bhp – giving a 0-62mph time of 7.3 seconds.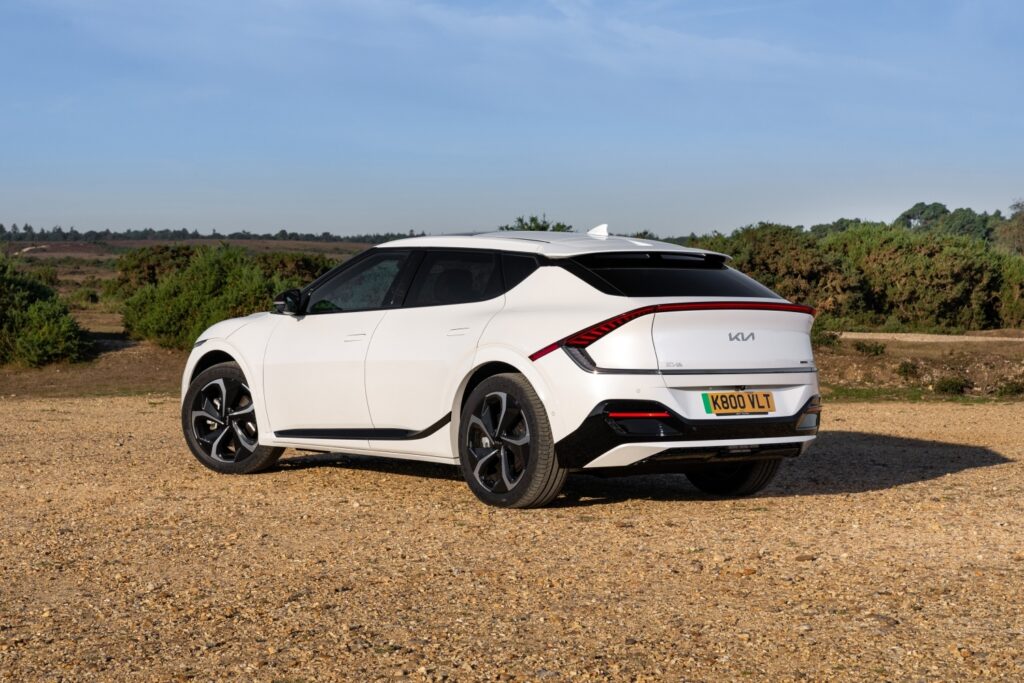 The Kia EV6 has few direct rivals. However, its nearest foes include the Ford Mustang Mach-E, Tesla Model Y, Volkswagen ID.4, and the Hyundai Ioniq 5.
Despite being Kia's first all-electric car, the EV6 is impressive then in many ways, offering decent handling, and attractive exterior looks.
Its interior features a dual-screen infotainment system layout and is generously equipped with black and white suede/vegan-friendly seats in the front, a wireless phone charger, and LED headlights with automatic high beams. It vaunts intelligent cruise control, heated seats, and a heated steering wheel, too.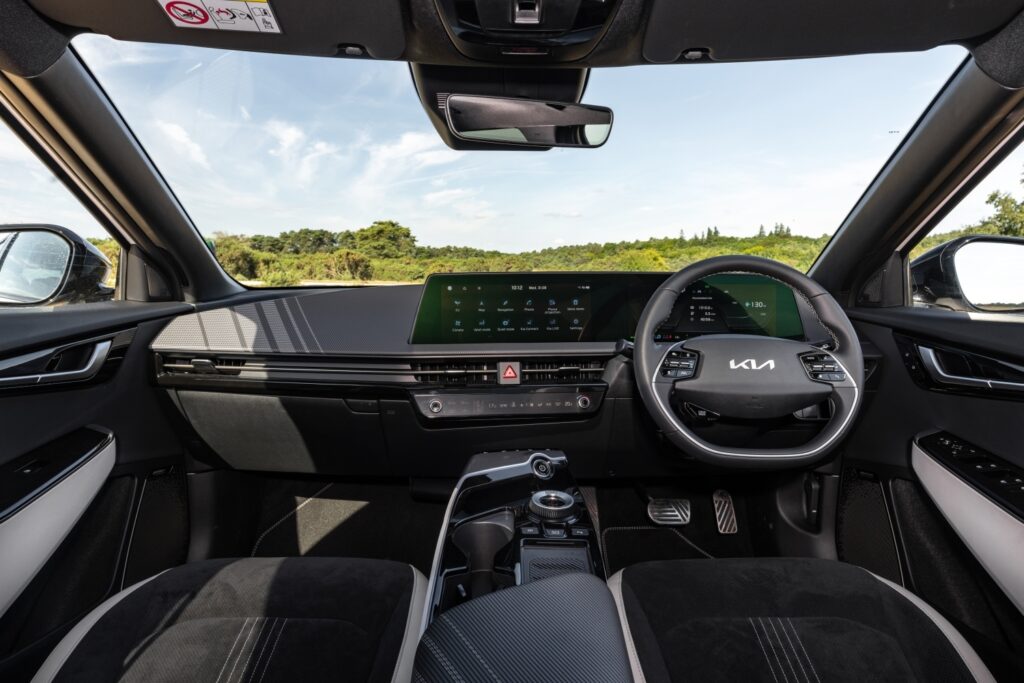 The electric car is also very safe, boasting a five-star safety rating from Euro NCAP and a high score of 90% for adult occupants.
It comes with standard safety equipment like rear parking sensors, a reversing camera, airbags, brake assist, forward collision avoidance, highway drive assist, lane follow, and lane keep assist, with higher trims adding even more.
Overall, the Kia EV6 is an excellent choice if you're after a roomy, practical, high-performance electric family car with looks that'll knock you sideways.