Podcasting goes in and out of fashion. At the moment, it's in, and here at FQ Magazine we reckoned we should jump on the bandwagon.
So what are we podcasting about? Well, Damion and Tim (yes, Tim your editor – the same guy who's writing this!) are two dads who like to chew the fat about fatherhood – and everything else in between.
If you've got nothing else to do, check out our latest episode. We keep our podcasts mostly unedited because we like going "unscripted" – and we want you to join us as we "go with the flow" under the banner of "FQMagDads".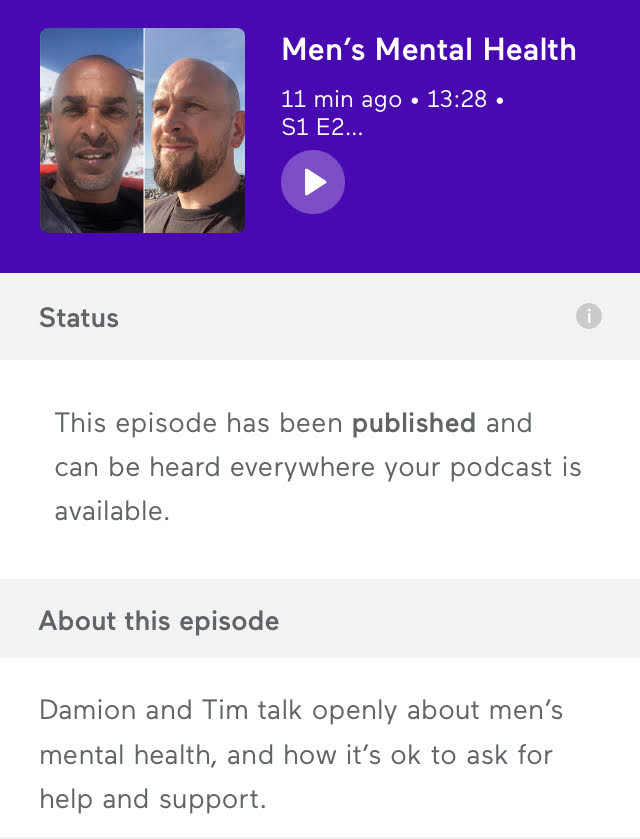 Anyway, enough typing – hit the link below. You may find some of what we talk about resonates with you.
https://anchor.fm/tim-barnes-clay/episodes/Mens-Mental-Health-eqj0n7/a-a4m4ism
Organisations of Support
CALM's helpline and webchat is open every day from 5pm to midnight, including Christmas Day. Chats are confidential, free and anonymous, and nothing is too big or too small to chat about.
Samaritans provide free, confidential round-the-clock support on 116 123. They also have local branches in many areas where you can drop in to speak to someone face-to-face.
SHOUT is a free 24/7 text service available to anyone in the UK. If you find yourself struggling to cope and need immediate support, you can text 'SHOUT' to 85258 and speak in confidence with a trained volunteer.