Meet Joie's latest i-Size booster, the i-Trillo lx – a sleek space saver that is packed with the latest safety features.
This i-Sized big sister to the trillo and trillo lx will give you peace of mind that your kiddo is safe and secure, whilst riding in absolute comfort.
Your special cargo will have the best level of protection thanks to standout features including side impact protection and extra firm ISOSAFE plus belt install, that means the i-Trillo lx has passed some of the most rigorous safety tests around. Easy to use, colour coded guides clear the path to an intuitive buckle up with a three-point harness seatbelt, so you're ready to hit the road in a snap.
Perfect Fit
Whether your child has grown over night or you're transporting travellers of difference sizes, the 10-position head rest adjusts with just one hand to quickly match passengers of varying heights and provide the perfect fit.
The high back support holds the vehicle seatbelt securely in place for even the most fidgety of passengers and gives sleepy kids the perfect place to rest their heads as they doze. "Are we nearly there yet?" will be a phrase of the past – they'll be too comfortable to notice!
Got lots of littles ones in tow? The i-Trillo lx will help you keep them in line with a guaranteed three-across fit until kids reach 135cms.
The i-Trillo lx is available in shale, from good nursery retailers.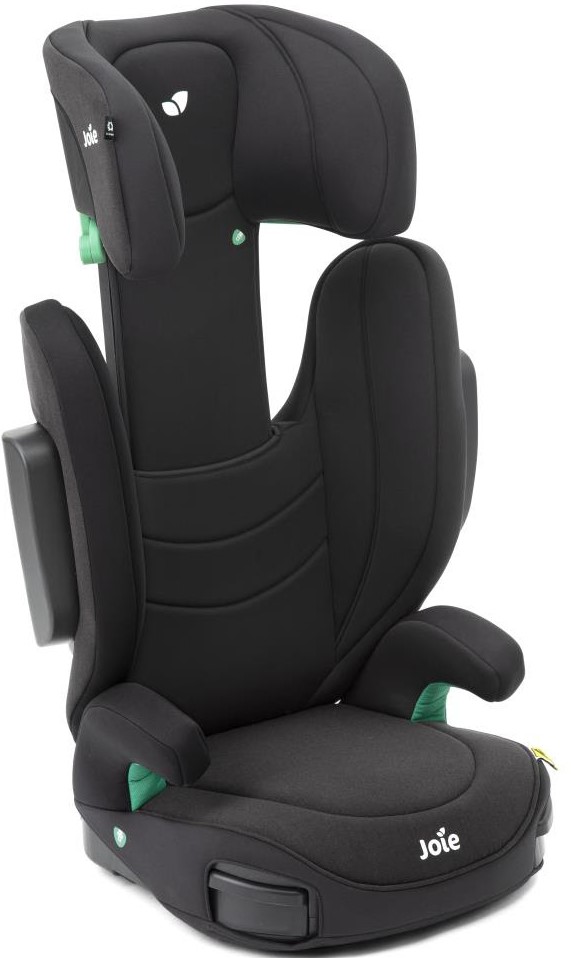 Features:
Meets the i-Size ECE R129/03 standard
Suitable forward facing from 100-150cm, utilizing three-point vehicle belt with or without ISOSAFE
Adjustable ISOSAFE connectors lock seat to vehicle anchor points
High back support holds belt positioning in proper place and provides a comfortable spot for kids to rest their head
Guard Surround Safety panels add extra layers of side impact protection and remove to add extra cabin space
Side impact protection provides added security for the head, body and hips
One-hand, 10 position height adjustable headrest accommodates growing kids
Fits three i-Size boosters across the second row of any i-Size vehicle up to 135 cm
Two cupholders hold drinks and snacks and tuck-away when not in use
Memory foam cushion in the seat pad
Lightweight and easily transferrable from vehicle to vehicle
Well-marked belt guide clears the path for simple and intuitive installation
Removable, machine washable covers
Padded arm rests
Plush knit fabrics