Don't be without these fantastic DIY tools that ideal for all your jobs around the home.
Having to spend all your time at home during the coronavirus outbreak means having more time for a spot of DIY, which is the perfect excuse for adding these tools to your box.
Triton 650W Portable Oscillating Spindle Sander
This handheld, dual-action rotating sander has a variable speed of 1,800–3,200rpm and vertically oscillates at 50–90opm. It all provides constant burn-free, controlled sanding.
It has a keyless locking bolt that means you can quickly change pre-loaded sanding drums. And it comes with four drums, as well as four sanding sleeves. Also included is a bench-mounted inversion kit with non-slip bench mat and clamps. If you're into woodworking, sign making, cabinetry and the like, then this versatile and portable sander is for you.
£82.78 | tritontools.com
Vitrex Power Mixer Plus
What we love about Vitrex's mixer is the sheer effectiveness of it thanks to its high torque motor (whether you have the 1400w or 1600w version). In no time at all are you able to mix everthing from cement to paint, adhesives to grout ready for use in your DIY project.
The variable speeds on offer give you greater control – great for the different substances you may want to mix. The ergonomic handle ensures an especially comfortable grip and there is a thermal overload protection for added safety and a lock-on switch for when you need it to constantly run. It mixes up to 120 litres and is an essential piece of kit, which also comes with a protective case, for any dad in need of mixing materials.
From £90 | vitrex.co.uk
Black & Decker Hammer Drill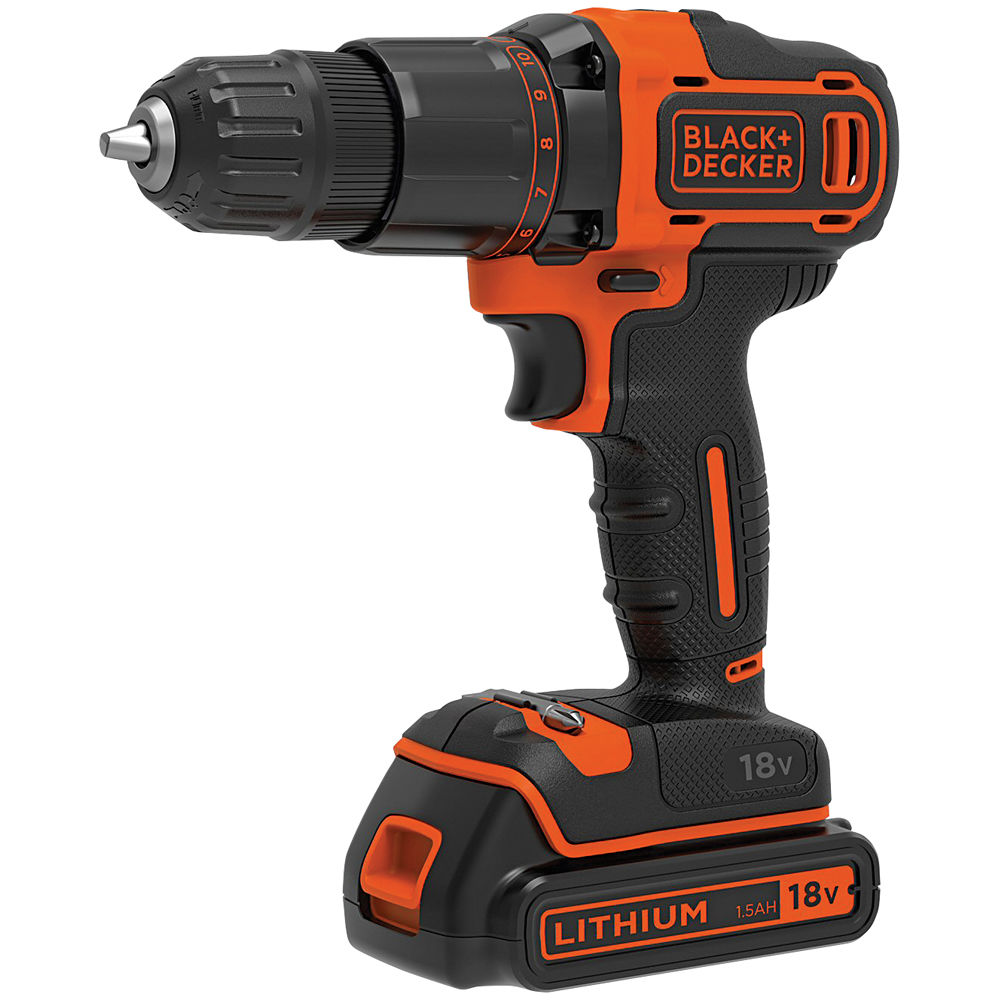 This high-performing drill is part of Black & Decker's 18V Lithium-ion family and provides the speed, torque and battery runtime you need to take on pretty much any drilling job, from woods to metals and plastics. While the hammer function is perfect for concrete and masonry drilling.
There are 10 position clutches and two gear variable speeds that give you great flexibility. No toolbox should be without this.
£49.99 | blackanddecker.co.uk
Main photo credit: Vitrex.co.uk.