Norwegian car seat company BeSafe launches the first ever Active Retract Harness.
This never before seen harness features an advanced retractor construction inside the seat, which continuously pulls in the belts until the child is safely secure.  Parents simply push up the belts inside the shoulder pads for a tight and secure fit leaving no room for their little one to wriggle free. The iZi Modular A X1 i-Size will feature this new innovative harness.
Like a true Scandinavian brand, BeSafe prides itself on its innovation and design, and is dedicated to developing the safest possible car seats for children of all ages.  They enable families to travel at ease, with the knowledge their children are safely secured in the car.   This new harness is another example of BeSafe keeping to their core vision 'to keep children safe' as they continually evolve with the needs of everyday family life.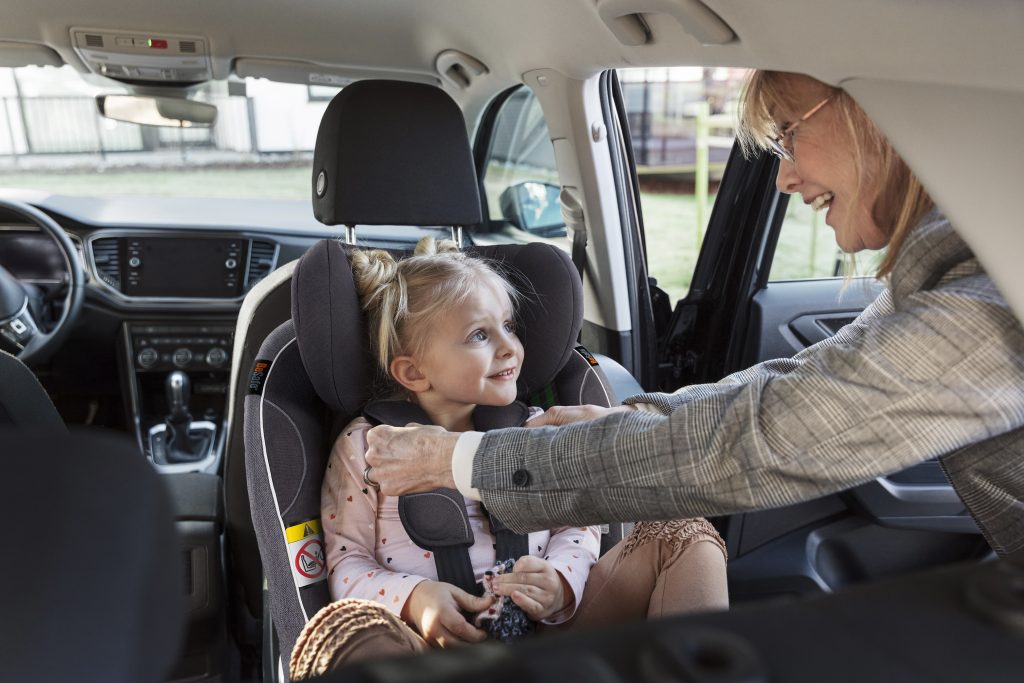 Choice
The iZi Modular A X1 i-Size is an addition to the BeSafe Modular Concept.  When moving from the baby seat to the toddler seat, parents in the UK can now choose between the X1 or the AX1. This new seat with an "A" in the name is almost identical to the iZi Modular X1 i-Size, which is available worldwide, but with the addition of the the Active Retract Harness.
This new feature to the seat has been in planning since studies came out in 2018 showing that almost 50% of toddlers are not buckled up correctly! The research by German Insurers Association showed that 49.3% of children in toddler seats are not secured in tight enough belts, and in 63% of these cases the misuse is classified as serious.
This is why BeSafe together with their partner Holmbergs developed the iZi Modular A X1 i-Size and the Active Retract Harness, aiming to help parents ensure a safe and correctly fitted buckle for their child, giving them complete peace of mind when on the road.
iZi Modular A X1 i-Size, £289.00 – Features:
Stature height: rf 61 – 105 cm, ff 88 – 105 cm
Max. weight: 18 kg
Age: approx. 6 months – 4 years (Disclaimer)
Active Retract Harness helps buckling up
Dynamic Force Absorber for next-level side impact protection
Slide-on SIP+ for quickly attaching it to the seat
Ergo-Move Shoulder Pads™ for extra movements space
3-step adjustable leg space with iZi Modular i-Size base.