Kids are always eager when it comes to getting their hands dirty and what better way to encourage this hands-on attitude than by sharing a creative project?
We live in a world of tangled wires, constant email notifications and working days that never really end, so finding quality time to spend with the kids or on your latest man-project can be pretty difficult. However, why not kill the proverbial birds with one stone and combine the two with our list of DIY projects that you can do together?
Whether it's a rainy day distraction or a bit of bonding time with junior, not only is getting stuck into DIY projects with the kids great fun, but it can be an invaluable bonding experience.
The Mini-Foosball Table (Credit: www.handimania.com)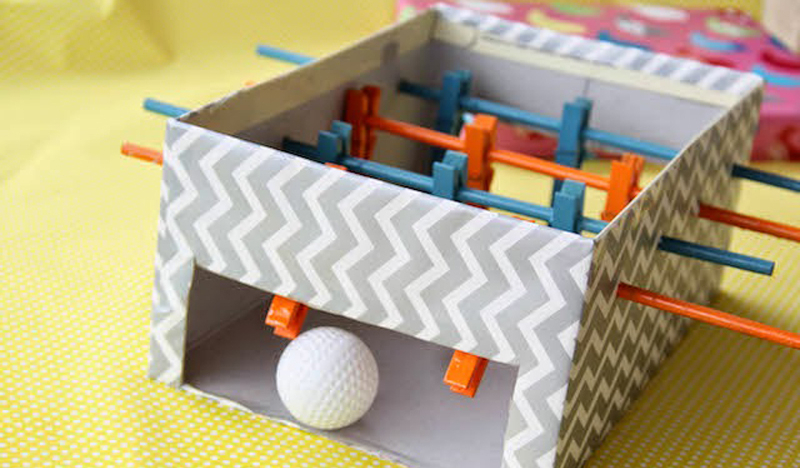 This is an easy project that will keep the kids entertained for hours, perfect for a rainy day – carve out your dream team with a bit of crafty imagination.
What you'll need:
– Shoebox (the bigger the better)
– Wooden pegs
– Wooden sticks
– Stanley knife
– Sharpie Marker
– Ruler
– Hot glue gun and glue
– Wrapping paper to cover the box
– Paints
– Clear tape
– Ping-Pong balls
Cereal Box Ukulele (Credit: www.mumcraft.com)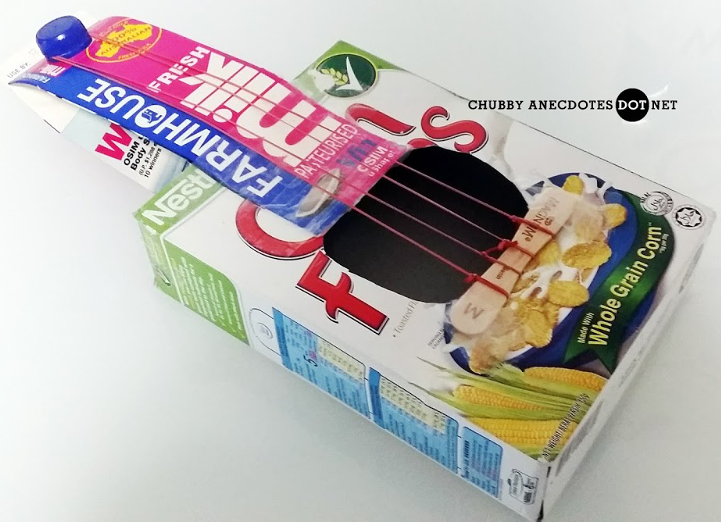 Bring out the musician in your little one!
What you'll need:
– Cereal box
– A milk/juice carton
– Ice cream stick
– Rubber bands
– Scissors
– Sellotape
Cut, tighten and tape down. Attach the milk carton to the cereal box for the body and use rubber bands for strings.
Glowing Jars (Credit: www.amusingfeed.com)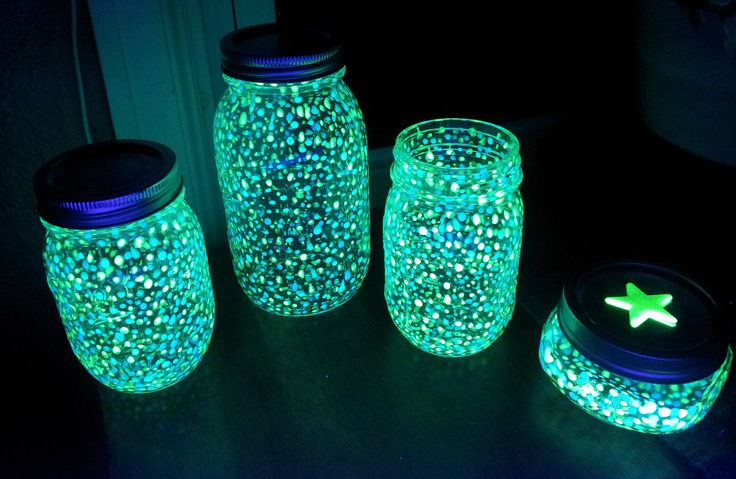 This one is so simple, but creates a beautiful and cool effect kids will love.
What you'll need:
– Jar
– Glow in the dark paint
Just dab the paint around the inside of the jar for a starry effect, or swirl it around for a whacky spiral effect.
Board-game storage frame (Credit: www.diyncrafts.com)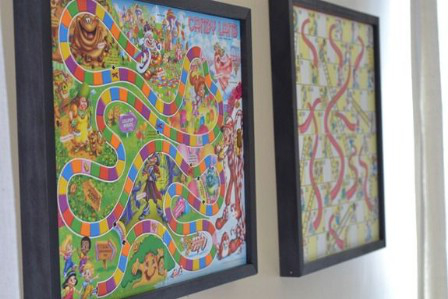 A sneaky, decorative way to store your snakes and ladders.
What you'll need:
– 59x43cm (standard board game size) picture frame
– Too many board games
Slip your game boards into the glass frame to make space and save losing bits and pieces.
Decorated Tin Can Wind-Chime (Credit: www.cdn-jpg.allyou.com)
What you'll need:
– 5 or 6 tin cans in different sizes
– Acrylic paint or latex wall paint
– Paintbrushes
– Painter's tape
– Hammer
– Nail
– Twine
– Scissors
– 10″ wide embroidery hoop
– Glue-gun and glue
Get innovative with the spare bean cans and knock together this quirky tin can wind-chime.
Paper Fish Plates (Credit: www.makeandtakes.com)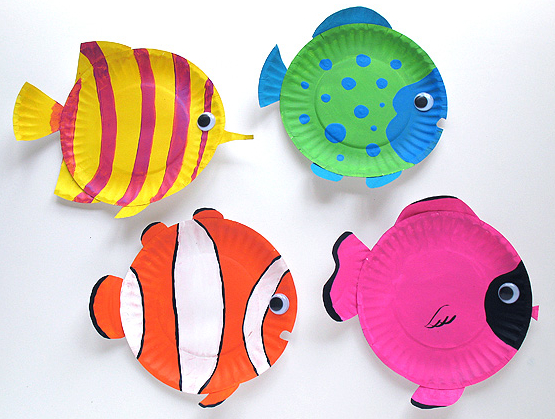 These cool paper fish plates are fun to make and will brighten up any room.
What you'll need:
– Paper plates (2 for each fish)
– Acrylic paint in assorted colours
– Paintbrushes
– Scissors
– Round adhesive labels
– Googly eyes or buttons
– Pencil
– Glue
A bit of classic cut and paste with what kids love most, colouring in!
DIY Jellyfish in a Bottle (Credit: www.cdn.thewhoot.com.au)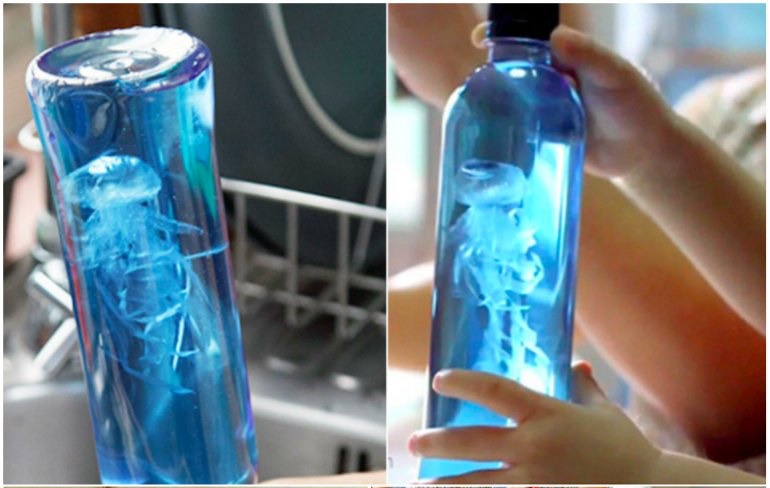 This neat bit of whacky DIY looks amazing under a light in a dark room.
What you'll need:
– Transparent plastic shopping bag
– Plastic water bottles.
– Thread
– Food colouring
– Scissors
Just pop the plastic bag into the coloured water and watch it go, simply shake it up to get it going again.