There's no doubt about it, nothing is more popular with boys – and big kids – than Remote Control toys. Not only do they look really cool, but when the weather's miserable, they can either battle the elements or deliver hours of indoor fun!
Whether it's driving cars, controlling bots or piloting helicopters and drones, the following toys offer limitless potential.
REVELLUTIONS REDBACK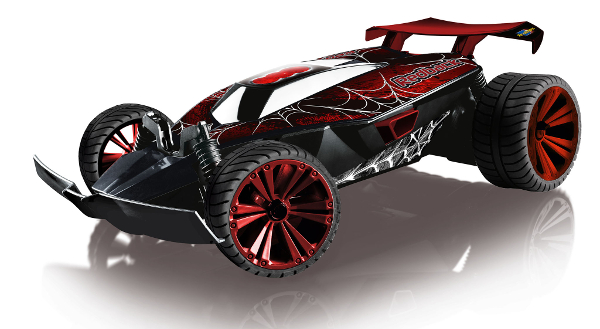 The cool, fast and feature-packed 1:18 scale Revellutions Redback remote control car from Revell Control is designed for eight to twelve year olds and offers pure R/C driving fun. All Revellutions models come with 2.4-GHz technology as standard and a fast desktop charger is included – depending on conditions, a 30-minute charge offers 45 minutes play. Obstacles and puddles are no problem thanks to a stable chassis and dust and splash proof electronics.
THINGS WE LOVE ABOUT THIS CAR
Offering incredible high speeds with excellent handling and performance, the Revellutions Redback is an RC phenomenon. A great design, it can reach impressive speeds of up to 20 km/h whilst its 179mm wheels are perfect for dealing with the toughest of surfaces from dusty tracks to wet asphalt and dirt piles. The electronics are waterproof, so whether we have rain, snow or hail, it will continue to amaze. An extraordinary RC from Revell, this will delight children and adults alike.
RRP £44.99 PRODUCT INFO REVELLUTIONS WHERE TO BUY WONDERLAND TWITTER @RevellGermany
NANO QUAD PRO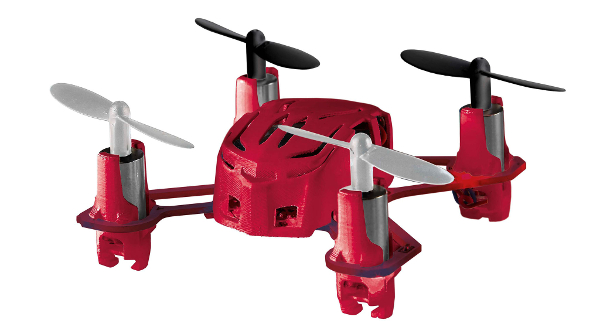 The development of radio controlled Quadcopters as a lifestyle gadget is being pioneered by Revell Control. Experienced RC flyers will love the new 4-channel GHz Nano Quad Pro, the professional version of the multi award-winning Nano Quad. Compared to its predecessor, it's optimised for 100% performance, featuring three speed levels and an ability to fly loops. The gyro ensures stable flight and built-in LED lights aid flying in lowly lit areas.
THINGS WE LOVE ABOUT THIS HELICOPTER
Packing a big punch despite its relatively small size, the Nano Quad Pro from Revell is a great addition to their line. Good for big open spaces, you'll be amazed at the power of this helicopter as it soars through the sky. The LED lights make it look good in the dark, and more of a versatile choice. With a sturdy build, this comes in especially handy with the first few tries, when crashing is inevitable. A fantastic display of engineering, it's remarkably powerful and will keep you entertained for some time to come.
RRP £39.99 PRODUCT INFO REVELL WHERE TO BUY AMAZON TWITTER @RevellGermany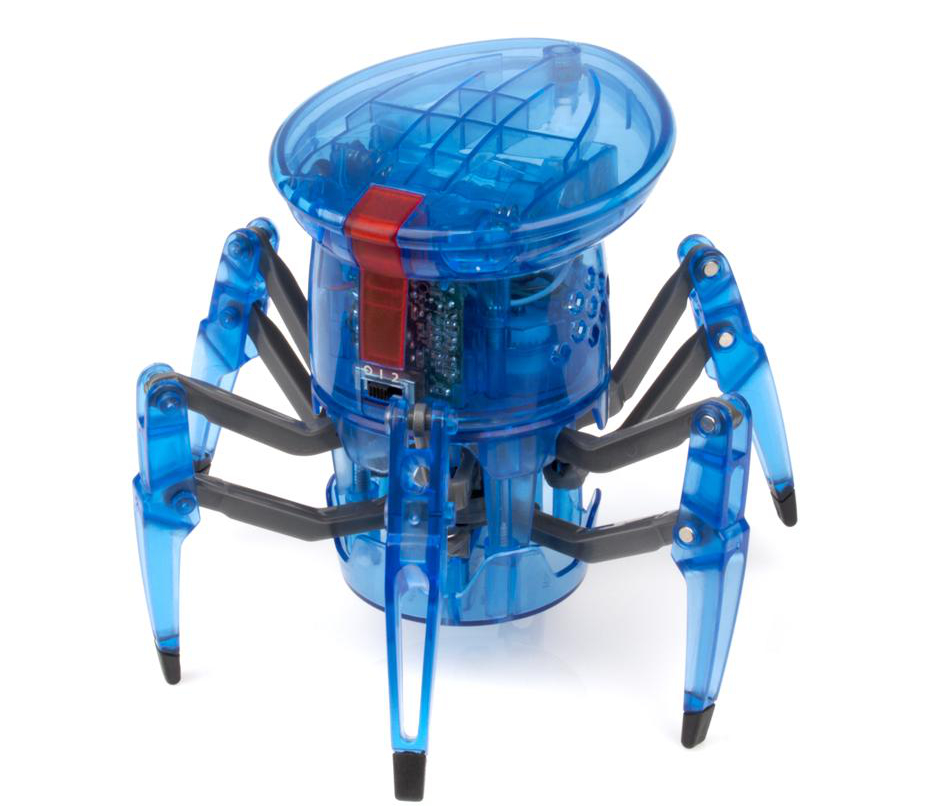 HEXBUG SPIDER XL
The 360 degree turret style steering and LED forward eye allow you to manoeuvre it around objects and control where it scurries, based on the direction of the eye. The two-channel remote operates in three speeds (slow, medium and fast) when moving forward, and one speed when in reverse. You can operate multiple bugs independently or at the same time and at different speeds.
THINGS WE LOVE ABOUT THIS TOY
Easy to set up and take apart, the Hexbug Spider XL is an amazing toy that will impress even the most seasoned of RC hobbyists. Perfect for around the house, it functions well on a number of surfaces and can even survive when taken out on the street. Its nimble movement is great and miles away from looking clunky and awkward, notably thanks to its 360 degree steering. You can also set it at different speeds, with it perfectly adapting to however fast you want it to go. A smart move is its translucent body, which lets you watch the device from the inside and get a greater insight into robotic movement.
RRP £39.99 PRODUCT INFO HEXBUG WHERE TO BUY AMAZON TWITTER @hexbuguk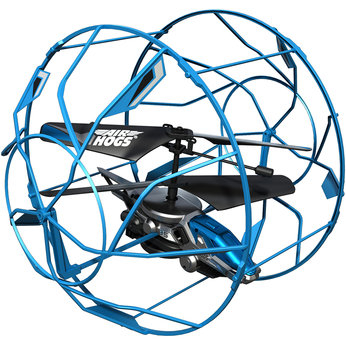 AIR HOGS ROLLERCOPTER
Roll anywhere! Obstacles and gravity are no barrier for the ground-to-air RC Air Hogs Rollercopter! With its exterior rolling cage, pilots can drive across the ground, roll up walls, fly through the air or even roll across the ceiling! The cage also acts as a durable shield, protecting your heli from walls or other obstacles and preventing unforeseen crashes. It's a ground and air RC Heli made for non-stop action!
THINGS WE LOVE ABOUT THIS HELICOPTER
Versatile and adaptable, there really isn't much you can't do with the Air Hogs Rollercopter. From crawling up the walls, driving on the ground or flying in the air, you will never get bored with it. Its outer case protects it from the elements, always giving you piece of mind and more time to focus on enjoying it. It can go over all surfaces with ease, and smoothly switch between them without any hassle. Fun and a great way to spend your time, you won't be able to put it down.
RRP £44.99 PRODUCT INFO AIRHOGS WHERE TO BUY ARGOS TWITTER @spinmasteruk
MULTICOPTER HEXATRON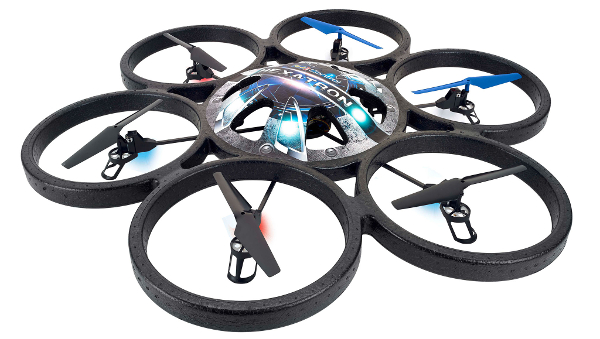 The impressive 80 cm wide, 4-channel 2.4GHz Multicopter Hexatron caters for all abilities with three speed levels, from beginner to professional. With its light and durable airframe, stable flight characteristics through six powerful motors, flipping function and 360° rotation, RC flying fun is assured.
THINGS WE LOVE ABOUT THIS DRONE
Taking the drone format to the big skies, the Multicopter Hexatron is the next step. A bigger than life model, it's easy to use for beginners wishing to fly into larger outdoor spaces. It's quiet, moves about with ease and reaches seriously impressive heights. A cool addition is its pre-programmed ability to do a 360 degree flip in mid-air, which is enough to impress anyone. Trustworthy and stable, Revell continue to excite with their range of RC's, and the Hexatron is definitely their most entertaining yet.
RRP £99.99 PRODUCT INFO REVELL WHERE TO BUY AMAZON TWITTER @RevellGermany
SPYNET RECON BOT
The RC Recon Video Bot is the ultimate toy in covert ops. Simply throw the RC Bot over any wall obstructing your vision where it instantly transforms into a discreet roaming vehicle that can be controlled remotely. The user has a portable video screen display built into the RC unit to allow them to see what is happening from afar.
THINGS WE LOVE ABOUT THIS BOT
Ideal for any budding spy, the Spynet Recon Bot is an advanced piece of technology in the spying universe. Maybe more for beginners, it's still incredibly impressive. Ultra-durable, shockproof and based on real military prototypes, it's definitely not to be messed with! The bot's design is purposefully built for rough terrains and jumps, surviving even the harshest of conditions. One of the coolest options out there for kids, it's a great alternative to standard Remote Control Toys.
RRP £59.99 PRODUCT INFO SPYNET WHERE TO BUY SMYTHS TWITTER @jakkstoys
T40C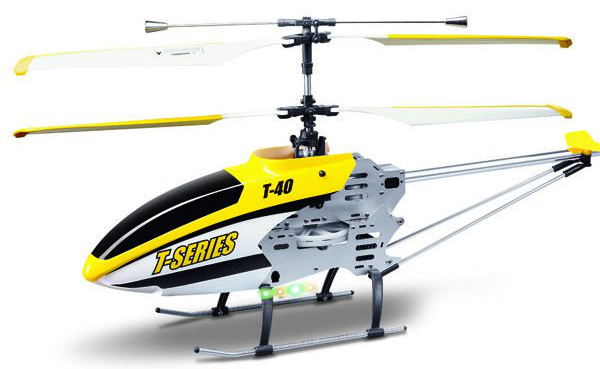 The first radio control helicopter installed with high-pixel camera from Flying Gadgets is capable of taking in-flight photos and recording videos; allowing you to film a high definition birds-eye view of your surroundings. With a 2.4GHz control, it is perfectly suited for outdoor flying and with the Gyro system the helicopter keeps spinning even in strong winds. During flight, press the record button on the transmitter and save your flight images and video to the SD card then simply land and upload them to your computer.
THINGS WE LOVE ABOUT THIS HELICOPTER
The T40C is an incredibly unique choice, especially as it works like a real helicopter; its motor blades vary the flight angle to give forward and backwards thrust. The addition of a pre-installed digital camera, which allows you to take videos and photos from impressive heights, is a great touch. Perfect for beginners but not too easy for the experts, this has found an ideal middle ground. Its comparatively low price just makes it that much better. Taking it out on large open spaces, you'll soon be amazed at what it can do.
RRP £109.99 PRODUCT INFO FLYING GADGETS WHERE TO BUY AMAZON TWITTER @flyinggadgets
PARROT ROLLING SPIDER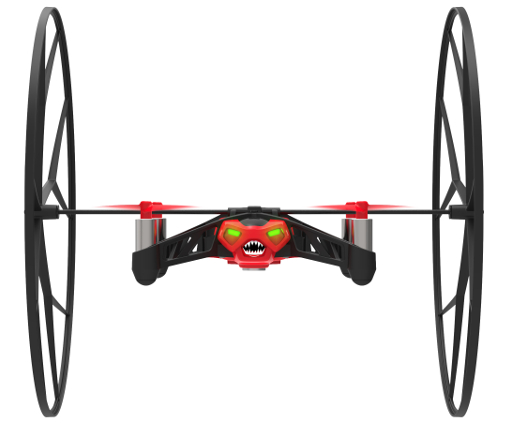 Parrot Rolling Spider is an ultra-compact drone controlled by smartphone. It flies indoors and outdoors with surprising speed and stability. It's 6 times lighter than AR.Drone and the same flight stability thanks to an autopilot based on a 3-axis gyroscope and 3-axis accelerometer. This ultra-sophisticated technology based on sensor data fusion makes Rolling Spider one of the world's most stable drones. Rolling Spider's vertical camera enables you to take photos. You simply hit the 'photo' icon on piloting screen to take snapshots.
THINGS WE LOVE ABOUT THIS DRONE
Controlling it with your smartphone or tablet, the Parrot Rolling Spider is an easy to use mini quadcopter that's an awful lot of fun. Its multitude of sensors enable its stability, whether this is inside or outside, whilst the attached wheels add a layer of protection and functionality. Great for beginners and hobbyists, it connects to your device via Bluetooth and once this is set up, you're ready to go. One reason it's so easy to use is that once you turn it on, it will just hover in place, without the need to adjust anything, Fun, practical and controllable, it's a great choice for those wishing to get into the RC world.
RRP £89.99 PRODUCT INFO PARROT WHERE TO BUY APPLE TWITTER @parrot