Stay warm, stylish and in the know this season with a look at the types of wool you need to know about.
Wool is a wardrobe's best friend during winter. Fact. It's our opinion that no dad should be without at least three different cosy, comforting tops made primarily of wool now that temperatures have dropped.
But with so many different types of wool out there, it's hard to know which is best for you. With that in mind, here's a rundown of the common types of wool you'll find your clothes made from.
Lambswool
Lambswool is wool that is taken from lambs the very first time they are sheared. It is softer than wool from older sheep and, like merino wool, helps to regulate body temperature.
The Aran crew neck by Yorkshire heritage brand Joseph Turner is a fabulous option if you're going for lambswool. Made up of 80 per cent lambswool and 20 per cent nylon, the chunky, all-over cable knit design is particularly in vogue at the moment (although of course, it's a timeless design anyway). It's ideal for layering up to keep warm and is a heck of a statement piece – whether you're a fisherman or not.
Extra-fine wool
There's wool and then there's extra-fine wool. It's quite thin material and so best to wear over the top of a t-shirt (for causal) or shirt (for smart) during the winter months. Either way, you'll notice the superior difference with extra fine wool straight away.
An extra fine (pun intended) example is the crew neck from Crew Clothing Company. It's a relaxed fit and made from 100 per cent extra-fine wool. There is a lovely and lightweight feel to it and it has a crossed oars embroidered on the chest. It's both a premium knit and a smart-casual must-have.
Merino wool
Merino wool is considered to be one of the best wool in the world thanks to its softness, breathability and durability. It also has a fantastic shine to it and great warmth-to-weight ratio.
Forming part of John Smedley's Elevated Classics range, Paxon is a contemporary take on the roll neck design. Made from 100 per cent extra fine merino wool with a purl stitch pattern, its breathable yet insulating profile is ideal for the cooler climates. Whether styled under a two piece suit or used to spruce up off duty denim, it's a necessary layer for the colder season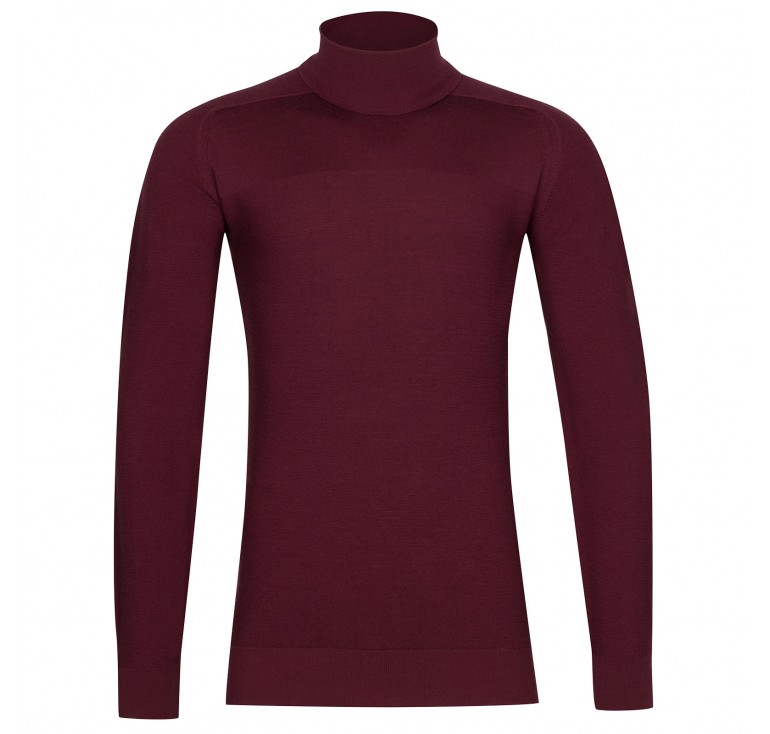 Shetland wool
Raised in the Shetland Islands off Scotland's northern coast, Shetland sheep produce very fine, lustrous wool, which is cultivated from their soft undercoat. Warm, lightweight Shetland wool is only available in limited quantities and natural colours. It's most often used in the production of high-end knitwear, sportswear and coats.