Getting the kids to enjoy cooking can make those dreaded mealtimes much less of a chore.
Time to hand the apron over to your little ones and get them excited about cooking. If you spend some time knocking together a few meals a week with them, they'll soon have a more positive outlook on healthy eating and more importantly, be less fussy eaters when dinner is served!
These simple recipes are the perfect way to get your kids comfortable in the kitchen.
Peanut noodles and chicken
Kid-friendly version of delicious Satay chicken.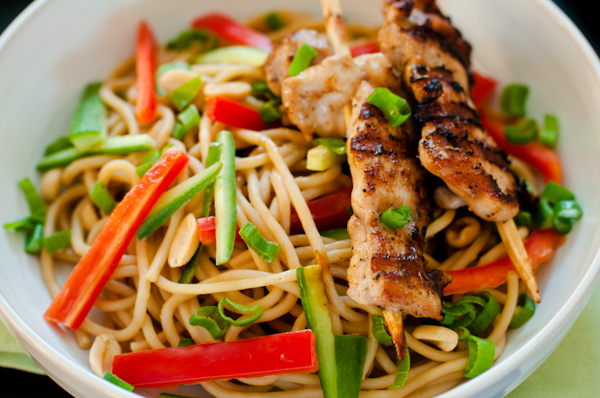 Ingredients:
1 8-ounce package thin rice noodles or sticks
1 2-2½lb rotisserie chicken
1 carrot
1 seedless cucumber
½ cup creamy peanut butter
2 tablespoons low-sodium soy sauce
Method:
Boil the noodles in a saucepan for 3 minutes. Meanwhile, removing the skin and bone, shred the chicken up into a separate bowl. Grab a vegetable peeler and peel thin strips of cucumber and carrot. Now, to make the Satay sauce, mix up the peanut butter with the soy sauce, a dash of lemon, and 6 tablespoons of water until smooth. Mix up the Satay sauce with the chicken, cucumber and carrots. Divide the noodles into equal portions (god forbid one have slightly more than another!) and add the mixture on top.
Ham and pineapple pita pizzas
Nice and simple; a quick and healthy snack or lunch.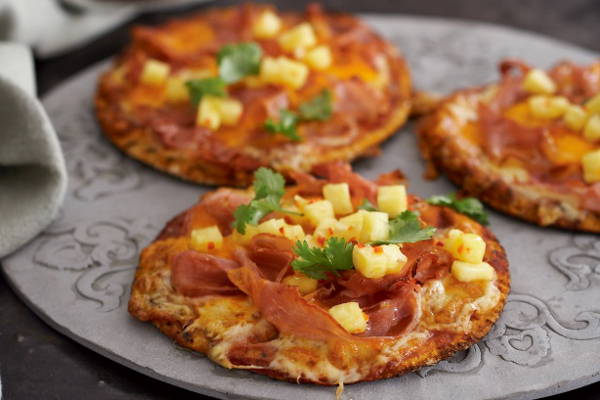 Ingredients:
4 pitas
8 ounces sliced deli ham
1 8-ounce ball fresh mozzarella, sliced
1 8-ounce can pineapple chunks, drained
Method:
Preheat the oven to 425F. Then, simply lay out the mozzarella, ham and pineapple chunks onto the pita and pop it into the oven for 10-12 minutes. Voilà.
Sweet pea lasagne
Gooey cheesy goodness with a crispy finish – this one is a winner with kids and adults.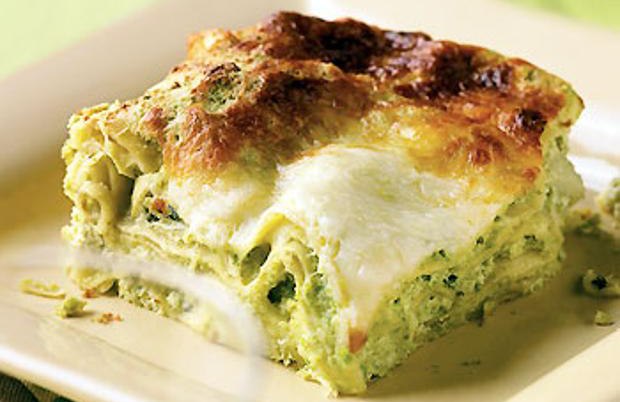 Ingredients:
1 10-ounce package frozen peas
1 16-ounce container ricotta
Kosher salt and black pepper
1 16-ounce jar marinara sauce
1 9-ounce package no-boil lasagne noodles
1/4 cup shredded mozzarella
Method:
Get the oven heated to 400F. Thaw the peas in a colander and drain. Combine the ricotta and peas with ¼ tea-spoon of salt and of ¼ tea-spoon pepper. Throw half the marinara into a small baking dish (8-10 inches). Top it with 2 layers of lasagne noodles (4 sheets overall). Then, spread half the ricotta mixture over the noodles and top with a single layer of lasagne noodles (2 sheets). Spread what's left of the ricotta mixture onto the noodles. Top with 2 layers of noodles (4 sheets) and the remaining marinara. Grate the mozzarella on top then cover with tinfoil and bake for 45 to 50 minutes.
Crustless quiche
Flavoursome quiche without the dreaded crusts.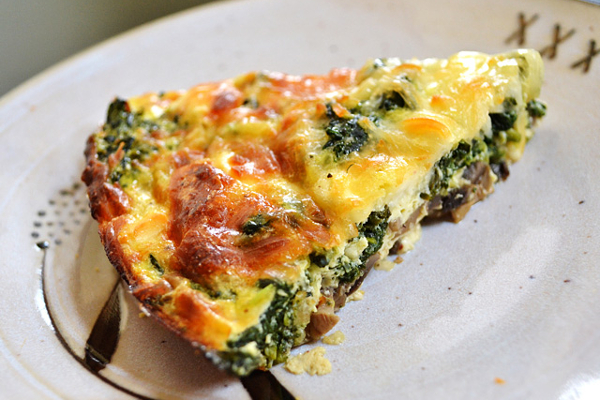 Ingredients:
1 small onion, chopped
3-4 rashers bacon
4-5 eggs chopped parsley
½ a cup of grated cheese
¼ cup plain flour
1 tablespoon butter
2 cups milk
(salt and pepper to taste)
Method:
Fry up the chopped onion and bacon. Beat the eggs, then add it in along with the flower, milk, parsley and cheese. Turning the heat off the pan, stir it up and season with salt and pepper. Pour the whole lot into a quiche dish and bake at 180C (350F) for 40-45 mins. Then, leave it to stand for 10 mins before serving. (For an even healthier quiche, try spinach, mushroom and feta).
Super-simple chilli con-carne
The classic beef chilli dish made insanely easy.
Ingredients:
500g beef mince
1 large onion, diced
4 cloves garlic, crushed
1 tablespoon olive oil
1 teaspoon chilli, crushed
2 tablespoons tomato paste
1 tin whole peeled tomatoes
1 tin kidney beans, drained
2 teaspoon dried oregano
1 teaspoon cumin
1 cup beef stock
Method:
Fry up the mince in a hot pan, adding onions, crushed garlic and oregano. Then, once browned, push the mince to one side of the pan and add the cumin, chilli and tomato paste and mix them into a sticky mush before adding the tin of tomatoes. Now, stir the sauce and the mince together – be sure to really mush the mince up allowing the flavours to get into it. Add the beef stock and kidney beans (remember to drain them first!). Let it simmer in the pan for a while to thicken up. Simply serve it up on rice or a jacket potato, or whatever the kids fancy!