We all want to make our homes healthier and more aesthetically pleasing.
An aesthetically sound home is not just more liveable but also easier to work in. You can move through the spaces quicker and without knocking stuff over. 
To this end, many people are constantly seeking new ways to improve their interior décor. Indeed, many homeowners regularly watch interior design shows and read an interior magazine to learn what to do.
While that's great, we believe it's just as important to learn what not to do. If you can avoid elementary interior design mistakes, you'll keep your home more cohesive and appealing without spending over the odds.
Below, we round up common mistakes you should avoid to keep your rooms exciting and more liveable.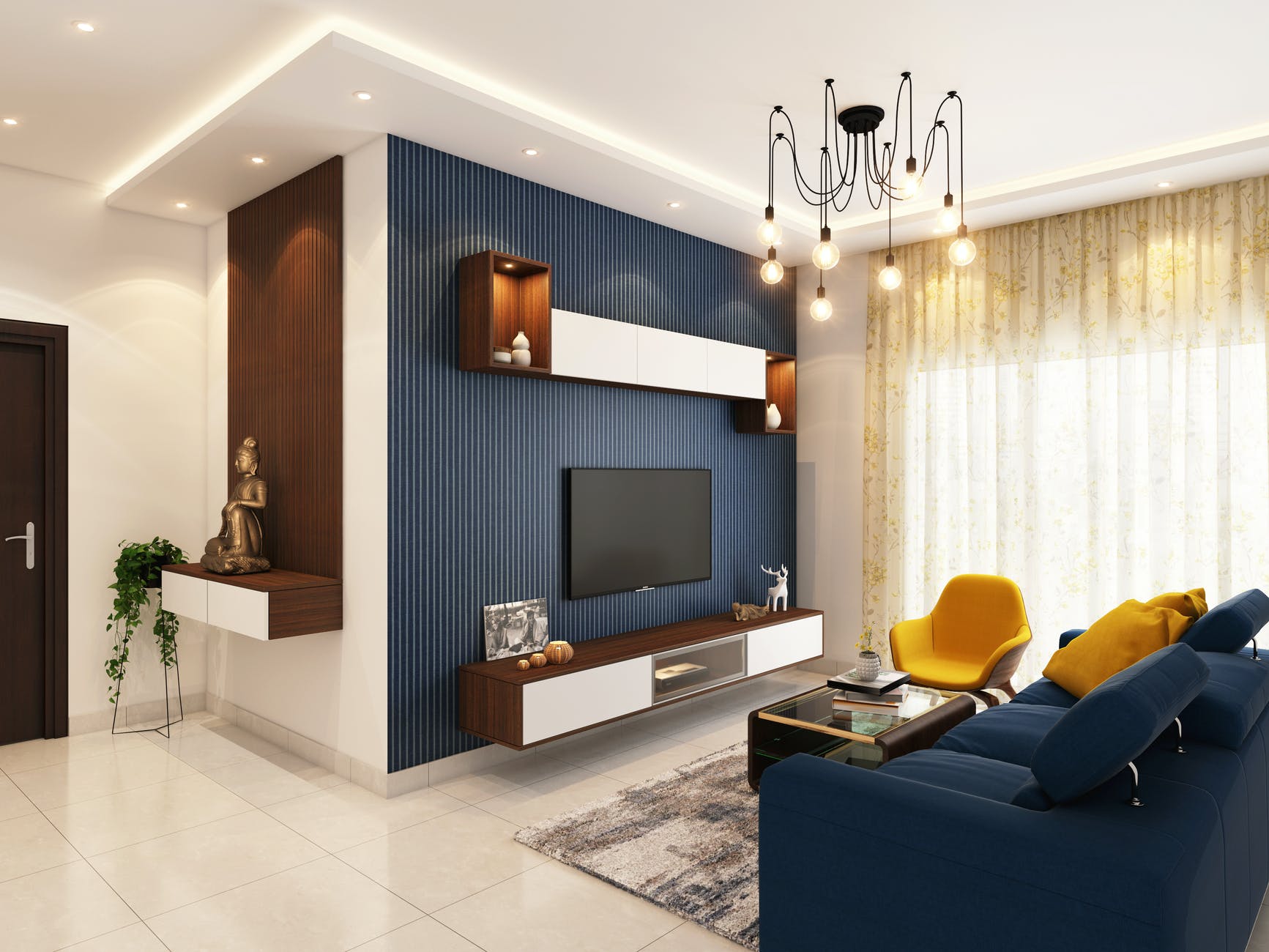 1. Not having a plan
The first thing to avoid when designing your interiors is working without a plan. For a successful interior design, you must have a plan that guides you through the process. Otherwise, you're like a hiker in the wilderness without a map.
Decide what you want the room to look like from the outset. For instance, you need to choose a theme and select your colour palette. You must also decide where you'll get your decoration items. This will make your work easier and allow you to finish the project quicker.  
2. Poor scaling 
Scale is another common mistake, maybe because the first thing we usually notice when we enter a room is how items are arranged. No one wants to see a flat scale where everything is the same height. Instead, the brain naturally craves a city-scape design where different items have different sizes and heights.
Fortunately, this one is easy to fix. Simply combine different sizes, heights, and shapes. Ideally, you want to measure the different items to get the right balance of scale. Your room will look much more interesting.
3. Under-sizing the rug
The rug is one of the most important accessories in any room. It brings colour and adds texture. The right rug can also create a sense of space and tie up the area. Unfortunately, many people still don't know how to pick the right size area rug, which often results in the room looking drab and disjointed. 
The rule of thumb is to bring in smaller rugs for smaller rooms and bigger rugs for bigger rooms. Overly large rugs in a small room tend to make the area look smaller, while tiny rugs in a large area make the space feel cluttered.
4. Mismatching items 
Many times, we have the fear that the finished design won't look appealing. So, to avoid trouble, many people fall into the trap of matching furniture items everywhere. This isn't totally unacceptable. Indeed, matching sofa sets are some of the most common interior décor elements.
That said, though, we all want a unique home, don't we? So, you must find ways to incorporate varying styles, textures, and finishes. One way to do this is to use the same sofa in a different fabric. Alternatively, consider purchasing furniture and decoration items in stages rather than all at once. Look at it as a long-term project.
5. Choosing paint colours before furniture
Traditionally, people paint their homes before they move in or fill the space with new furniture. This is one of the biggest mistakes you can make without knowing. Although almost everyone does it this way, you should select primary furniture before settling on paint colours. 
Best practice says you need to select your primary colours according to your furniture, art, and soft furnishings. So, you should begin by purchasing sofa sets and the area rug, then choose a colour that best compliments the two.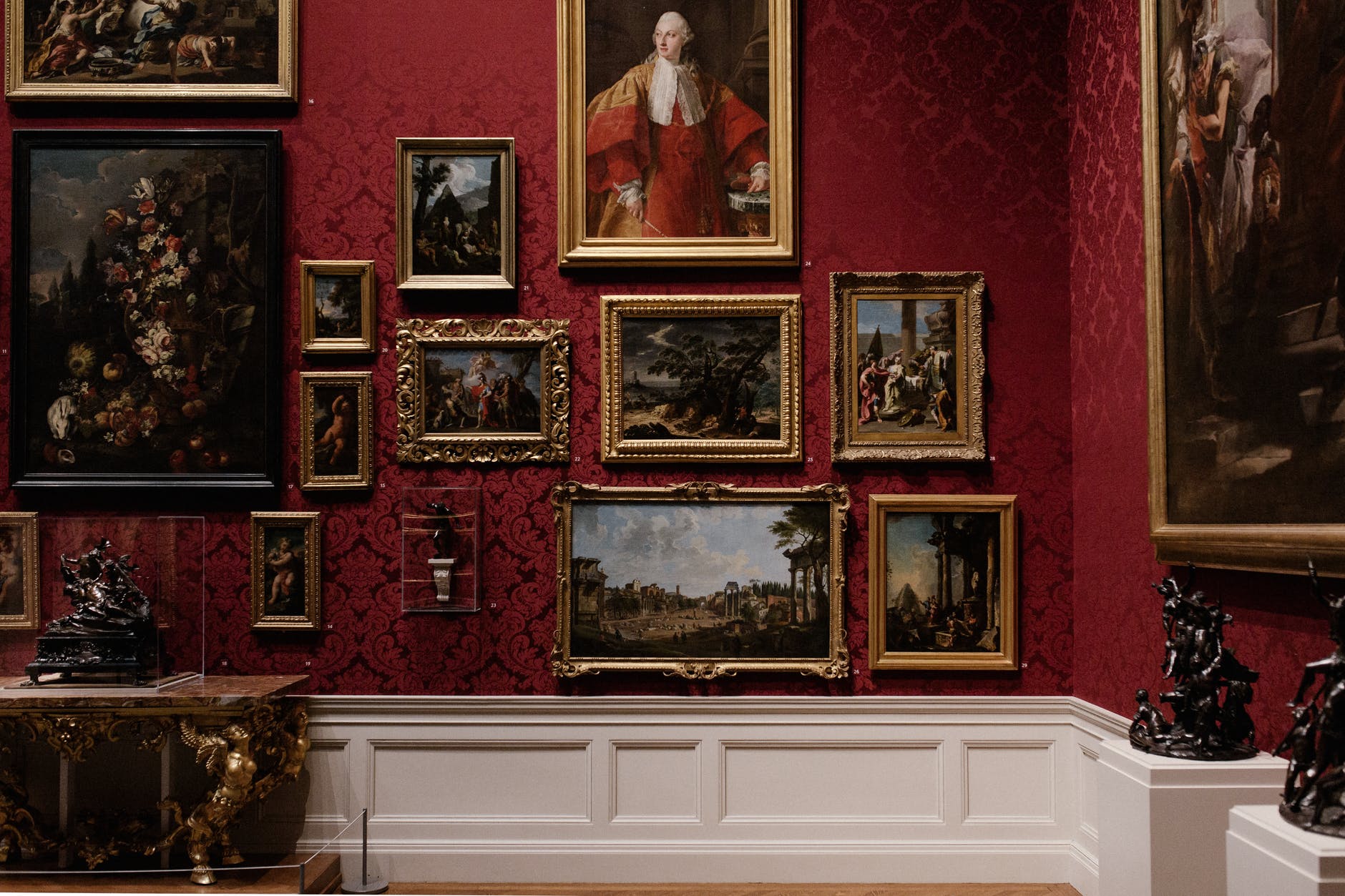 6. Hanging artwork too high
It's funny how many homes have artwork hanging way up the wall. You'd think people should be walking with their eyes up there to see the artwork. It's even more concerning that we tend to hang artwork this way throughout the home, whether in the bedroom or living areas.
The best way to hang artwork is at eye level, about five feet off the floor. Place it any higher, and people will have a hard time seeing it, let alone getting the message. 
7. Not budgeting properly
Finally, many people often begin interior decoration without a budget – a fatal mistake to say the least. The budget controls everything. It determines the furniture you can buy and those you cannot afford. It even determines the theme.
For instance, imagine setting out to create a traditional décor, one of the most expensive styles, without the necessary budget! You'd be forced to settle on low-cost furniture and accessories, and, in the process, compromise the entire decoration.
What Next?
Now that you know what to avoid when decorating your rooms, you can improve the overall look of your home with just a few tweaks.