Take care of your home, and your family, with these handy DIY hacks.
Just moved into a new home, looking to spruce up your old one, or fix some of those niggling problems now kids are on the scene? Try out these six pointers from DAD, a clever new app that lets you video call home repair experts for instant face-to-face advice.

1) Cover dirty marks, scratches and blemishes on your white walls with a little help from a white wax crayon. Not only will you probably have these lying around the kids' bedrooms, but they could also join in with the decorating. Just make sure they are using white, and you have white walls…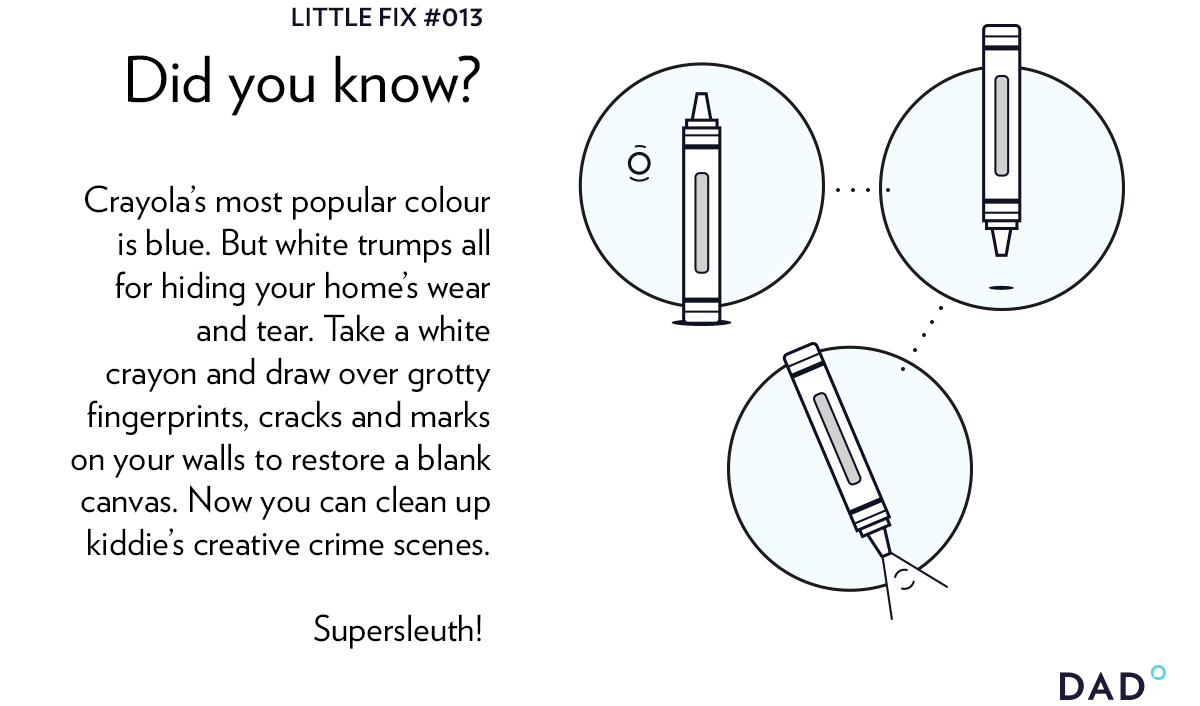 2) Keep your home smelling sweet by adding a few drops of vanilla essence to your paint pot. Not only will it combat that fresh paint aroma, it will keep the house fresh too. Not to be sniffed at!
3) Combine home repairs with golf? What's not to love! Fix old screw holes in wood by simply inserting a wooden tee and using a hacksaw to cut it flush before sanding down. No more hole in one.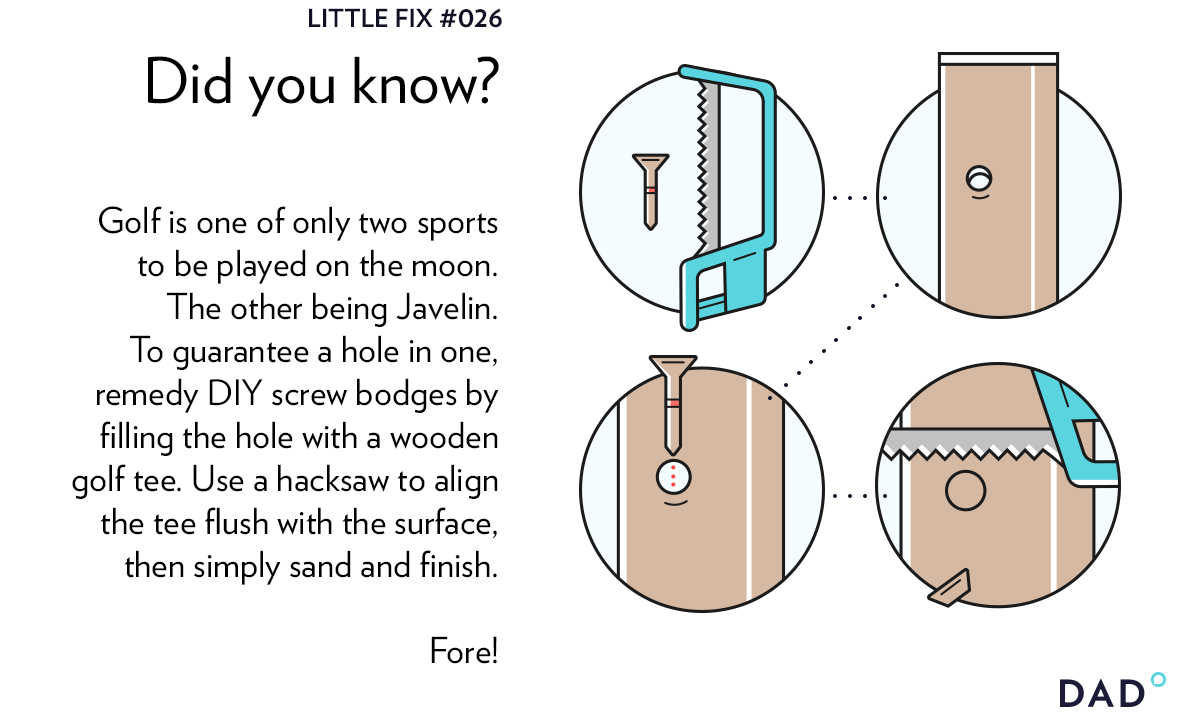 4) It's tempting to try and cut corners when painting, but taking a few extra minutes to tape off edges is time well spent. Use masking tape to protect neighbouring surfaces, such as skirting boards, or spend extra time and money repainting them when you inevitably make a mess.
5) If you are sick of hitting your fingers with a hammer, turn to the humble comb. Simply use the comb to hold your nails and tacks in place, keeping those digits well out of harm's way.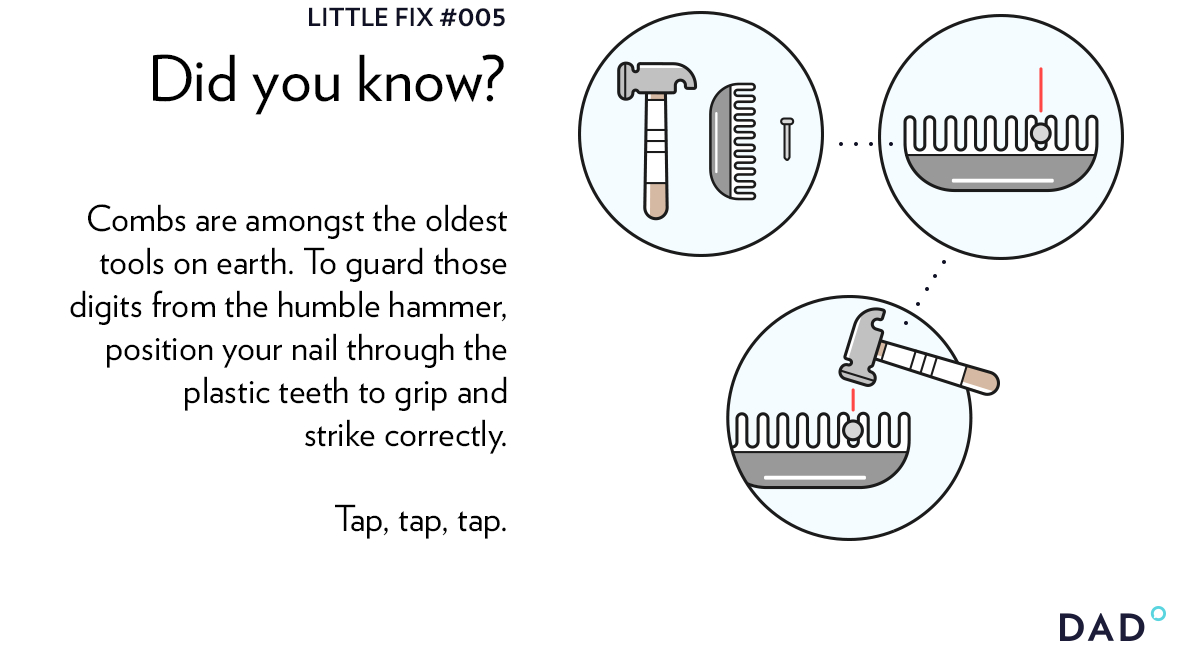 6) Cover scratches in wooden surfaces by making a thick paste with instant coffee or rubbing it with a walnut. No seriously, both methods do work. Shoe polish is also a good option and can be bought in various shades.
Visit www.dad.co or download the App for free from app stores. Calls to DAD are free for a trial period.