The Nanit Pro tracks your baby's sleep, breathing motion, captures precious memories and provides you with personalised guidance to help your baby sleep better.
The next generation Nanit Pro features a sleek new slimmer design and delivers parent-approved enhancements to Nanit's award-winning camera including:
● Crystal Clear Day and Night Vision – Get the best overhead view of your baby's crib day or night with 1080P HD color video and digital zoom.
● Monitor Baby's Breathing Motion – All Nanit Pro cameras now include a small Breathing Band (0-3M) to track baby's breathing motion in real-time.
● Enhanced Connectivity and Security – An upgraded chipset allows for faster processing and the highest quality real-time video display as well as added security and on-board storage.
● Superior Audio and Sound – Improved internal speaker delivers higher quality sound and audio for features including two-way talk, white noise and nature sounds, background audio and real-time sound notifications.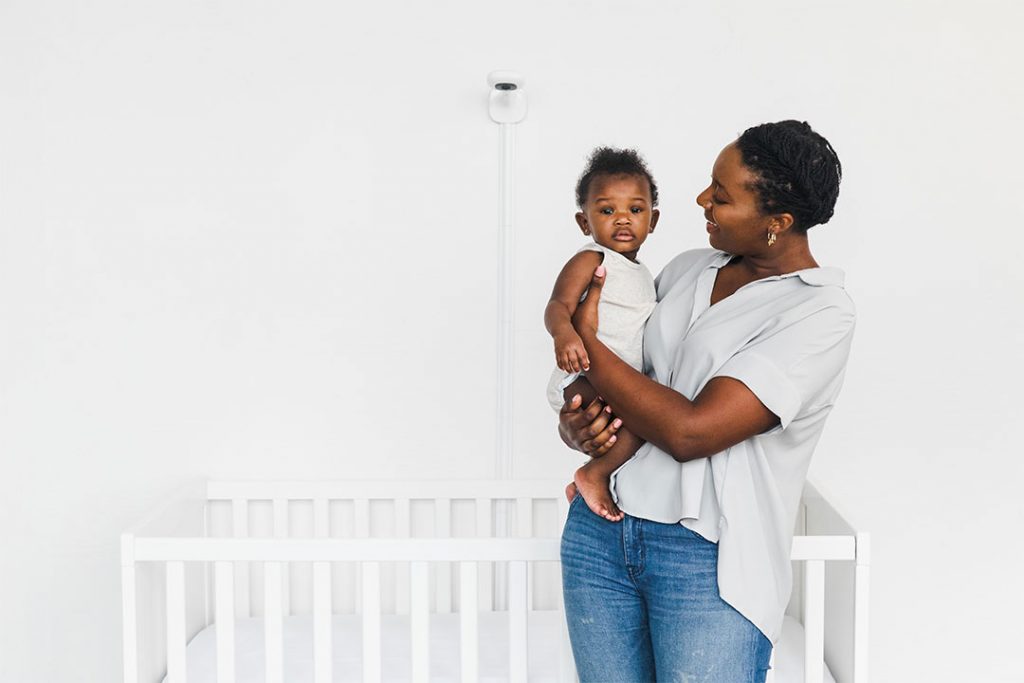 The Nanit Pro smart baby monitor starts at £299 and includes a Nanit Pro camera, wall mount with cable management system, and a small Breathing Band.
The Nanit Pro Complete Monitoring System starts at £379 and includes a Nanit Pro camera, wall mount or floor stand, multi-stand for on-the-go and a small Breathing Wear band and swaddle. All purchases of the Nanit Pro camera include a free one-year subscription to the Nanit Insights app for personalised sleep guidance.
The Nanit Pro camera is available now and is available at national retailers including Amazon, John Lewis, Mamas & Papas.
To purchase a Nanit Pro camera or learn more about Nanit's smart baby products, visit www.nanit.com.
To see the newest features of the Nanit Pro, check out this video.