Having a baby doesn't mean you need to shelve your most fashionable self – Joie has now introduced Joie Signature, the range stylish parents have been waiting for.
Joie Signature is a dream team of some of Joie's most popular products that look smart and work smarter, bringing luxury to everyday outings and solutions to everyday needs. Whether you're a first-time parent or juggling a brood of littlies, these staple pieces are crafted to work long and hard from baby to big kid.
Featuring a classic, neutral pallet with earth tones and statement block quilting, these fabrics and soft knits will keep your little one cosied up in the lap of luxury. Sleek accents are combined with tasteful vegan suede and leather details that make the Signature range stand out.
So, let's meet a couple of products from the team…
finiti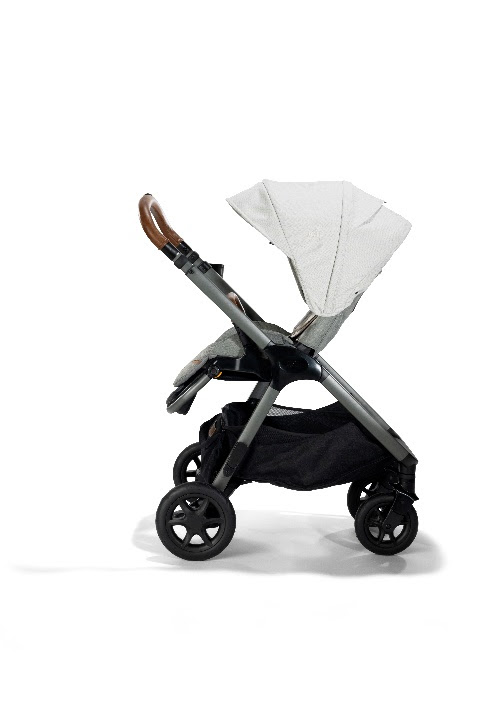 This 4 in1 pushchair is the driver of your dreams with plenty of ways to roll and a fast way to fold. The bumpier the better for finiti, with a springy flex comfort seat that smooths out the bumps right in the seat and right where it matters most. Finiti will take on the toughest terrain with foam-filled and puncture-proof runner tyres. When you're out and about, your little one is shielded from the rays with finiti's full coverage, expandable hood that dims the light, making it ideal for nap time.
RRP £400
aeria
Looking back or facing forward, this height adjustable multitasker will always keep you moving in the right direction. The height adjustable seat means you can keep your passenger close, and when in world facing mode, the seat will carry growing kiddos up to 22kg, so you can look forward to years of adventures. Aeria can also be used as a 4in1 travel system, pairing with the i-Level and ramble carry cot for one sleek ride.
RRP £425