With frosty mornings and dark winter nights upon us, escaping to the paradise of sunnier climes has never sounded better. Contemporary and luxurious, the five-star Martinhal Beach Resort promises a family holiday you won't forget.
Location, Location, Location
On the unspoiled Western Algarve coast, the setting is a nature lover's dream. From dense parklands to picturesque coastlines, you'll soon find yourself amazed by the sheer beauty of the area. Set in one of Portugal's most historic towns, the resort overlooks the harbour and sits within the boundaries of a protected natural park.
The latter remains wild and largely untouched, with the park renowned for its landscape, geology, fauna and flora. It boasts some seriously impressive natural sights, including the landmark Pedra da Agulha, also known as Needle Rock and the massive cliffs overlooking Arrifana Bay. It also claims a rich archaeological heritage, from the ruins of a 10th century Moorish castle to the multitude of 17th century sea-cliff defences.
We usually travel abroad for the weather and the Martinhal Resort doesn't disappoint – the area is treated to 300 sunny days a year, although keep an eye out for the brisk Atlantic breeze. The south west coast is sheltered, making it ideal for water sports and families thanks to the calmer waters and shallower ends. There are also up to 25 beaches to enjoy, so you're spoilt for choice when looking for scenic spots.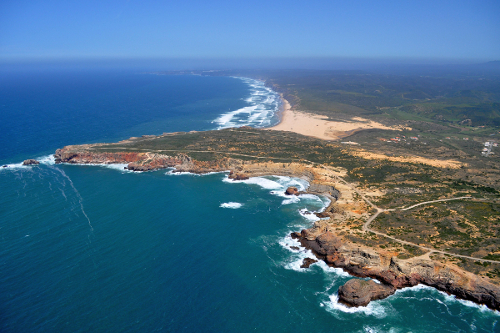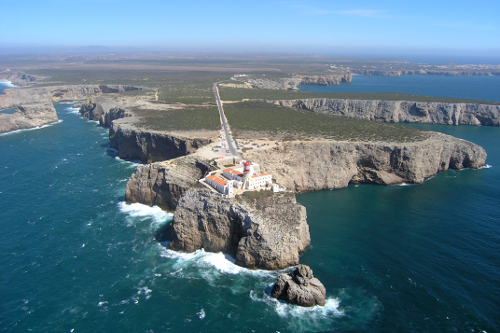 Accommodation
When it comes to accommodation, the Martinhal Beach Resort offers both rooms and a large range of houses to host families. They come with fully equipped kitchens and an outside area consisting of a balcony, terrace or private garden.
These features definitely give the resort more of a personalised touch, and it soon feels like home away from home. Both rooms and villas are kitted-out with everything you could possibly need: Flat screen satellite TV, a Bose iPod dock, tea and coffee making facilities, minibar with free bottled water and a range of Voya toiletries.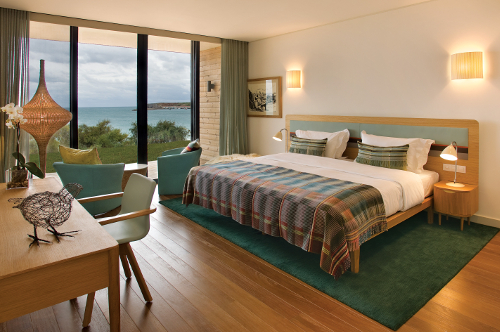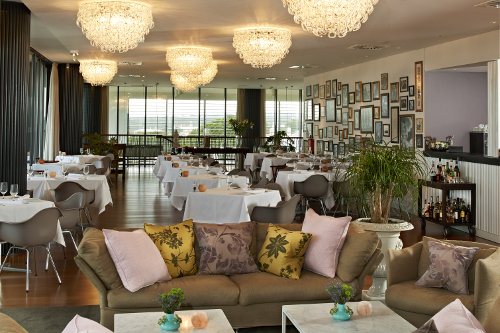 Activities
Hotels often struggle to cater for everyone, but the Martinhal has been meticulously designed to support the whole family. There are a number of facilities and activities available especially for kids – from 6 months old to teenagers – including a kids club, playground, watersports centre, DVD library and five swimming pools. Finding enough time to do everything before you have to head home becomes the real challenge!
Parents are just as spoiled, with a spa, tennis courts, bike hire, numerous restaurants and bars, this is relaxation as it should be done. Wi-Fi is also available throughout the resort, so you don't have to lose touch with the world – unless you want to of course.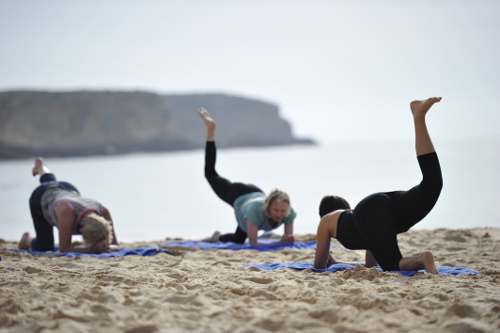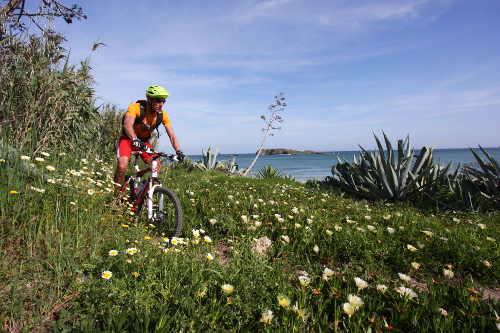 Dining
The hotel's main restaurant is the O Terraço – a fine culinary establishment. Composed of floor-to-ceiling windows, white-linen clad tables and timber decks, it boasts magnificent views overlooking the Atlantic Ocean. The other restaurants are the As Dunas Beach Bar and Restaurant, which is a more casual affair by day and candlelit by night, a pizza and pasta place in Os Gambozinos and the Beach Club Bar, which offers more snack-orientated cuisine.
Another huge challenge for families on holiday is finding restaurants that are child-friendly. All the restaurants at the Martinhal come prepared with highchairs, children's cutlery and children's menus. They also boast play areas, a colouring station in the breakfast room and even a trampoline and sandpit by As Dunas.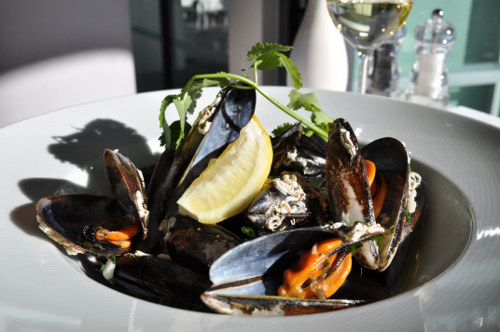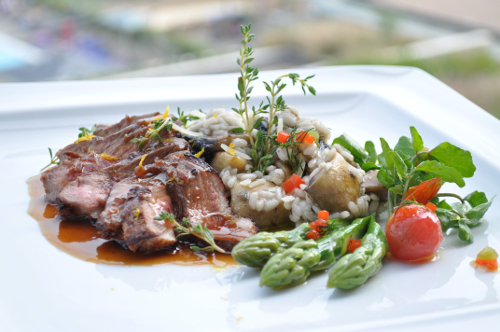 Escapism
An acclaimed feature within the resort is the Finisterra Spa, which is the epitome of luxury and comfort. Found in secluded grounds, its core philosophy is of 'barefoot luxury', creating a perfect sense of wellbeing thanks to a positive relationship with the surrounding environment. Translating to 'end of the earth', it's a perfectly fitting title as the resort finds itself at the south-westernmost point of Europe.
There are also six treatment rooms set around the inner garden, including a sauna, steam room and Jacuzzi. If you're worried about the kids or want to escape for a little while, you can leave them at the crèche. Otherwise, there are a number of treatments available for the whole family, from tweens to teens. With massages, body treatments, facials, manicures and pedicures available to all, no-one feels left out.
Finding a holiday destination that offers both escapism for parents and a memorable experience for the kids is no easy task, but with a lavish setting and incredible facilities, the Martinhal Beach Resort ticks all the right boxes.