This past week people were talking about the proper way to make snow angels, mental health and dads doing yoga.
FA Cup games started with mental health video…
Prince William took part in a conversation on mental health with the support of professional football players and managers. To kick off each FA Cup game at the weekend, a 60-second video on mental health and narrated by Prince William was played.
Aladdin proposing to Jasmine…
In true Disney magic fashion, Aladdin dropped to one knee during a performance of Aladdin in Leicester. The audience was not aware of the proposal but the entire auditorium was quickly filled with applause.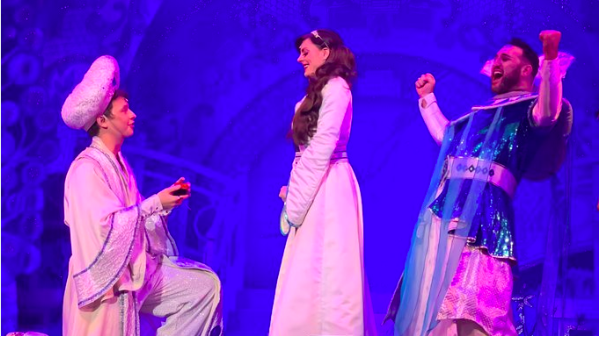 This dad tried to teach his son how to make a snow angel…
Snow angels are a must during the winter, especially if you live in an area that gets tons of snow. This dad tried to teach his kiddo the fundamentals of making a snow angel, and his little guy was determined to make his own angel his own way.
Dads can do yoga too…
Fitter Healthier Dad creator Chris Magee released a podcast all about why men should be doing yoga. From increased cardiovascular health to becoming more mindful, there are plenty of reasons why yoga is effective for both men and women. Have a listen and find out why yoga could be your new obsession.