We check out one of the coolest, most useful vacuums around: the Eufy RoboVac 11s.
The Eufy RoboVac 11s might possibly become your best friend around the home. It's basically a little robot vacuum that takes all the huff and puff out of this particular household chore, forever more.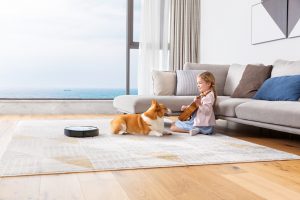 While it might not be the priciest one around, don't be fooled into thinking this little black beauty (it's just 2.85″ thin) does a budget job. It doesn't. There is a rather hefty suction power (1300pa if you want to get technical) to it and it's more than capable of removing those tough pieces out of carpets and rugs in particular.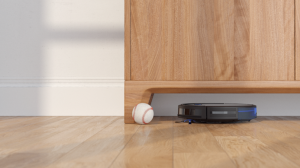 The vacuum has a good-sized dustbox that can hold up to 0.6l and it's ability to feel around the home, with sensors to stop if falling off steps for example, is impressive. It has a healthy 100 minutes runtime in it but it also cleverly navigates its way back to its charging base when low on power. And it's so quiet when it's on the go that you almost forget it's there.
For parents who already have 1,001 chores to do, not to mention looking after the kids, the luxury of letting RoboVac go off and do such a wonderful vacuum job while you either relax or get on with other things feels like something of a lifesaver.