Okay, you're a parent, but you could be a dog owner, too. If that's the case, check out our choice of mutt-friendly family motors.
Dogs are man's best mate. They're part of the household and don't like being left out. That means you need a mutt-friendly motor, and some are better for the job of hound-hauling than others.
But before you even get your new car, it's vital to ensure you have the correct travel equipment for your dog. A pet carrier, dog cage, seat belt harness or dog guard are ways of restraining your pet, so they don't distract you or hurt you, or themselves, if you need to brake hard.
You also need to consider the "wear and tear" factor when choosing your vehicle. To stop your car upholstery getting plastered in mud, drool, and hair, it's worth investing in washable, waterproof car seat covers and a boot liner protector.
We've pulled together three examples of cars that may work well for you and your pup. But remember, as much as you love your dog, your car should be chosen based on your family's needs first and foremost.
Skoda Superb Estate
With its expansive, high-ceiled boot, Skoda's Superb Estate is an admirable choice, especially if you own a large dog. With 660-litres of boot capacity and lots of cabin room, the car is excellent for your whole family, too. The Superb Estate comes with 60:40 split rear seats, and these can be folded down to give 1,950-litres of class-leading room. This means that when you don't have any back seat human passengers joining you, it's enough for more than one four-legged friend to accompany you on your drive.
Mazda CX-5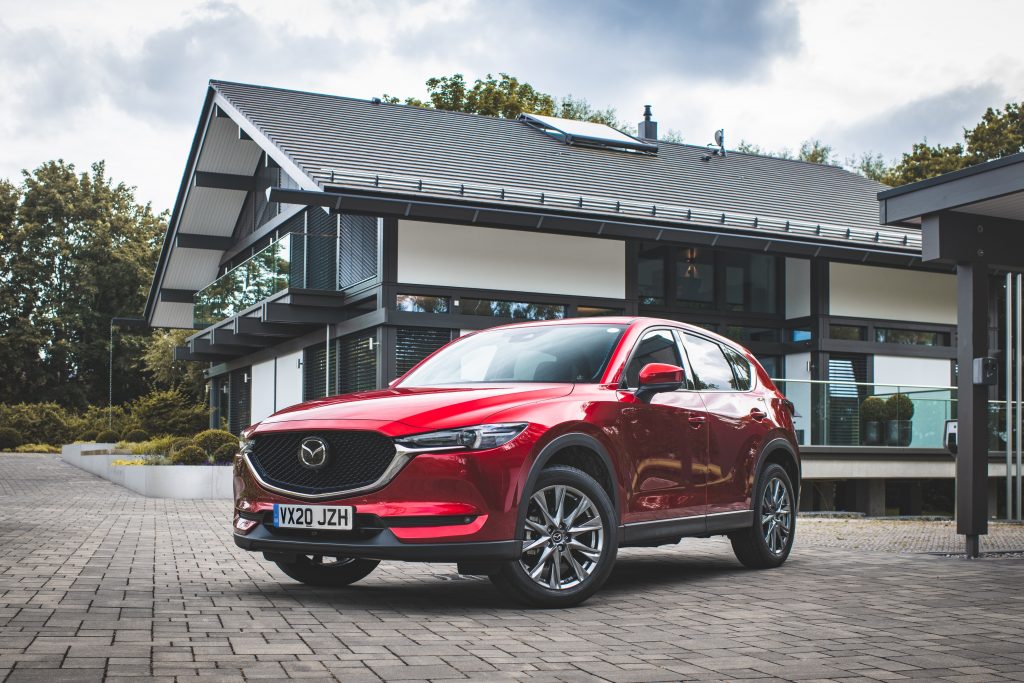 Most sport utility vehicles (SUVs) are perfect for conveying your canine out to the local park. Mazda's CX-5 is no exception; it has lots of front and rear legroom and a spacious load area (506-litres), plus a first-class feel and low road noise levels for an enjoyable ride. Simple-to-use features include split-folding rear seats. It's an excellent choice for most doggie owners, especially if kids are involved, as it's on the record as being one of the safest motors about.
Honda CR-V
This Honda SUV is suited to many pup lovers' way of life. It drives like a regular car; it has the room of an estate; some grades come with four-wheel-drive, and it's fitted with an efficient hybrid petrol engine. With the rear seats up, the cargo capacity is a commodious 497-litres, and this balloons further when the seats are folded down. This means your canine will have loads of space. The CR-V is an excellent vehicle for your muddy mongrel to be taken back home in, once he's had his walk. Just be aware that boot room in the Honda differs depending on whether you select the five or seven-seat option. The seven-seat model offers only 150-litres of boot space with all seats in place.