Four-in-10 parents in the UK would already prefer their children to jump straight into a fully electric vehicle and skip petrol and diesel car driving when learning to drive.
The research, carried out by Peugeot UK, found 40 per cent of parents would like to see their children learn to drive in an electric car, while a quarter of parents admit their kids regularly pester them about switching from their diesel or petrol motor to an electric vehicle (EV).
While the lower running costs and environmental benefits of EVs are understood, Peugeot's study also found 28 per cent of respondents believe learning to drive an EV and owning one would be more difficult compared with a traditional car.
To showcase just how simple EV driving, and ownership is, the automaker provided a class of 10 to 16-year-olds with a driving lesson at Bedford Autodrome, with tutorials on how to live with an electric car. Sat behind the wheel of the Peugeot e-208, the young drivers were taught basic manoeuvres. These included starting, stopping and parking, along with how to conserve your miles, charging your car, and switching between driving modes.
Following the young drivers' lesson, the youngsters went head-to-head against their parents in an EV challenge to see who could conserve the most miles. Driving six laps of the course, covering over three miles, the young drivers utilised the skills they had learnt about electric driving to come out on top, conserving twice as many miles as their folks.
The award-winning e-208 was the first of a new generation of fully electric vehicles and is part of the brand's electrification strategy, which aims to provide electrified variants of each model in its range by 2024.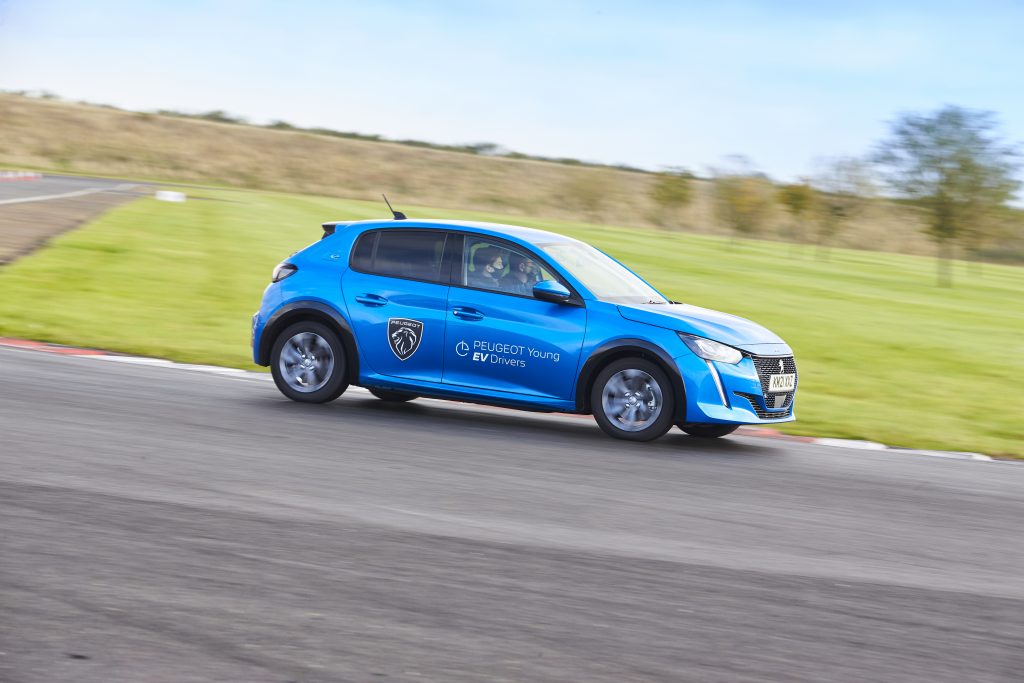 The Peugeot e-208 features a 50kWh battery connected to a 136hp electric motor. Capable of up to 217 miles from a single charge, the e-208 also supports up to 100kW rapid charging with up to 80 per cent charge taking just half an hour.
You can see Peugeot's young drivers in action behind the wheel of the e-208 by watching this video.