We hope you enjoyed your Easter break. Here are the top three trending story that you might have missed buzzing around the internet.
Extinction Rebellion make a stand at the Natural History Museum…
Mass crowds covered busy hubs such as Oxford Circus, Waterloo Bridge and Parliament House – all in the name of climate change. Extinction Rebellion has held 'die-ins' all over central London and it doesn't look like they're backing down anytime soon. The latest protest was held in the Natural History Museum. This particular 'die-in' included over 200 protestors. Some chose to lie on the floors of the museum, while others dressed in red veils and painted white faces and gave a classical music performance. Over 1,000 arrests have been made but the rebellion still seems to be going strong.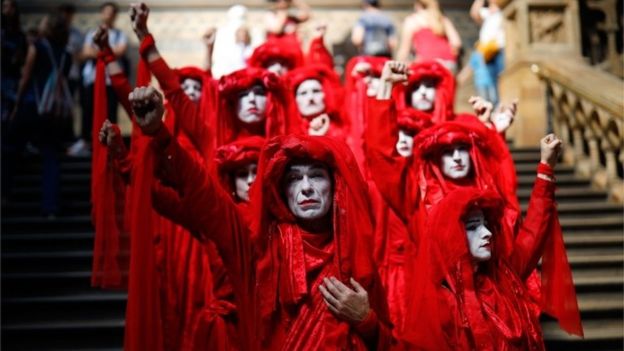 Callum Hudson-Odoi ends season early with serious injury…
Chelsea's Callum Hudson-Odoi suffered a ruptured Achilles tendon in the game against Burnley, which ended 2-2. It's said that he could miss at least six months while recovering from it.
Prince Louis makes modeling debut with this cute photo…
Prince Louis has graced the internet with his smile. But even more exciting are his two new teeth just in time for his first birthday. Proud momma, the Duchess of Cambridge took these photos at their family home in Norfolk.