Construction sets are the perfect way to engage your child's imagination this Christmas. Whether you opt for something mechanical or just the timeless magic of bricks – you could soon have a little architect or builder on your hands!
Our guide, aimed at kids (and adults!) with active hands and minds, has all you need to find them the perfect present to unwrap.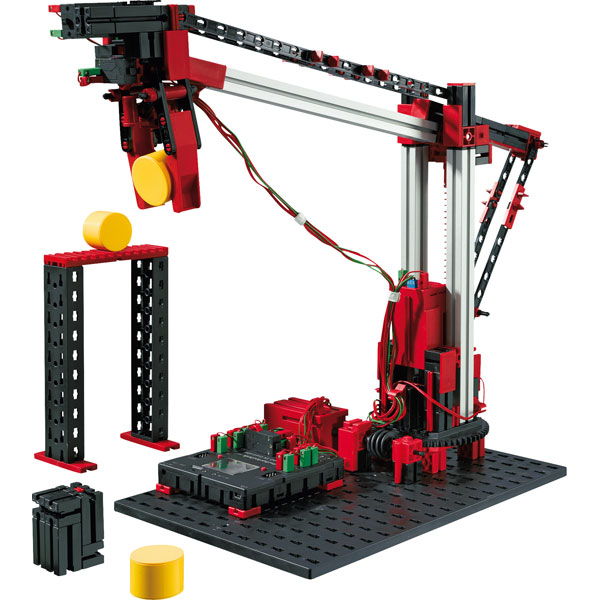 FISCHERTECHNIK ROBO TX AUTOMATION ROBOTS BUILDING KIT
With Fischertechnik you can experience technology directly and understand it easily. Discover how the multitude of different components allows you to create continuously new models with innumerable possibilities. From ingenious basic modules to refined technical details – everything can be combined – for play without limits!
THINGS WE LOVE ABOUT THIS SET
Both educational and challenging, this set takes building to a whole new level, with the freedom and learning required to engage in proper technical abilities. It lets you to play with different aspects of technology, giving you proper knowledge of how things work, whilst being really fun. This is definitely something perfect for dads to share with their kids and as a bonus, the PLUS set also lets you play with motion, light and sound.
RRP £161 PRODUCT INFO FISCHER WHERE TO BUY AMAZON TWITTER @fischertechnik
LEGO STAR WARS AT-AT
Who can stop the Empire's intimidating AT-AT™ – All Terrain Armoured Transport – walker? Seat the AT-AT™ Driver and a Snowtrooper™ in the cockpit of this mighty war machine and move the head to aim the spring-loaded shooters. Pose the legs, trigger the trap door in the body and open up the side hatches for enhanced playability. Includes five minifigures with assorted weapons and an accessory: AT-AT™ Driver, General Veers™, Snowtrooper™ Commander and two Snowtroopers™.
THINGS WE LOVE ABOUT THIS SET
A must-have for any Star Wars and/or LEGO fan, this is by far one of the coolest gifts we've seen this year. This grey-faced behemoth is a sight to behold once built and comes with five awesome Star Wars minifigures, so you can recreate all your favourite battles right out of the franchise!
RRP £109.00 PRODUCT INFO LEGO WHERE TO BUY LEGO TWITTER @Lego_Group
REVELL MODEL KITS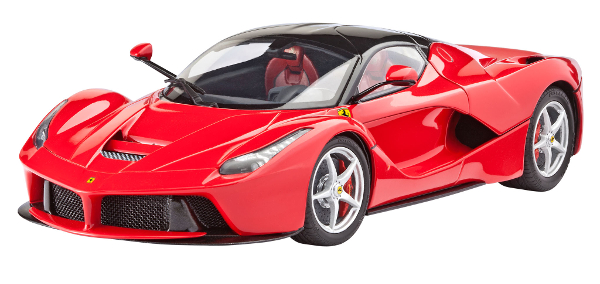 The 1:24 scale Red Bull Racing Vettel & Webber Model Sets from Revell are the F1 racing cars of World Champion Sebastian Vettel and team mate Mark Webber. Each model set includes the kit, paints, brush and glue, along with authentic decals. The newly tooled, 1:24 scale La Ferrari Model Kit from Revell is the most powerful and efficient Ferrari ever built, with a maximum speed of over 218 mph and acceleration of 0-250 mph in 7 seconds.
THINGS WE LOVE ABOUT THESE KITS
The ability to see your favourite racing heroes' vehicles come to life in front of your very eyes is a treat that cannot be missed, for parents and children alike. With every detail integrated into the models, Revell's model kits are an excellent addition to any collection and make for a great-value gift.
RRP £24.99 (Model Sets), £22.99 (Ferrari) PRODUCT INFO REVELL WHERE TO BUY AMAZON TWITTER @RevellGermany
LEGO TECHNIC VOLVO L350F WHEEL LOADER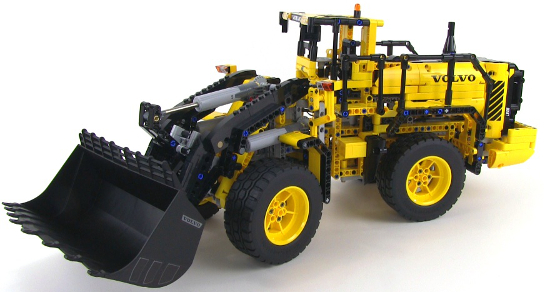 Developed in partnership with Volvo Construction Equipment, this meticulously detailed, fully remote-controlled model has all the features of Volvo's largest real-life high-tech wheel loader. Activate the Power Functions motors, turn the articulated servo steering and watch the detailed six-cylinder engine pistons and fan move as you drive it into position. Then it's time to lift the arm and tip the giant bucket-the largest element ever produced for a LEGO® Technic model!
THINGS WE LOVE ABOUT THIS MODEL
Building something from scratch has a satisfaction all of its own, and then to be able to control it by remote control is pure pleasure. This beast of a loader has meticulous detail ingrained into its design, so you can see every movement in stark clarity. This is a real stand-out set for Christmas and will definitely go down a storm with your kids.
RRP £169.99 PRODUCT INFO LEGO WHERE TO BUY LEGO TWITTER @Lego_Group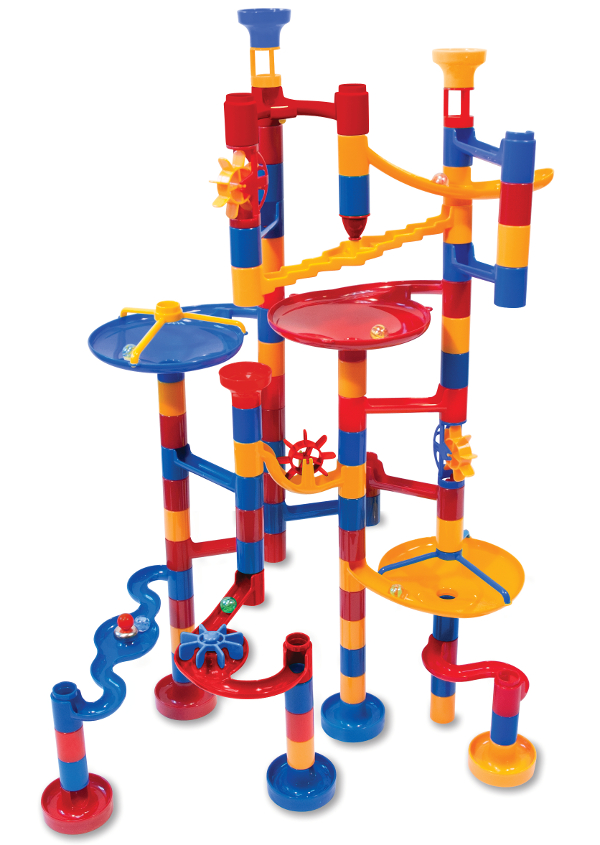 GALT MEGA MARBLE RUN
The Mega Marble Run is a 100 piece construction set with paddle wheels, whirlpools, wiggly raceways and 180 degree turns. The colourful marble maze will provide hours of entertainment as the marbles disappear inside columns and zoom down chutes and stairs. With the colourful slot-together plastic pieces, children will be able to create simple runs, or complex structures, to watch the 20 marbles whiz down the tubes and around the vortexes. Children can also experiment with different configurations of height and length to achieve the quickest, most exciting runs.
THINGS WE LOVE ABOUT THIS SET
This is a great gift for any child, and gives them a platform to let their imagination run amok in the best of ways. Letting them watch their visions come into being, the Marble Run is a great way to let kids have hours of creative fun. Not to mention, it will keep them occupied while you get on with Christmas dinner or prepare for the in-laws!
RRP £29.99 PRODUCT INFO GALT WHERE TO BUY GALT TWITTER @galttoys
THE MILANO SPACESHIP RESCUE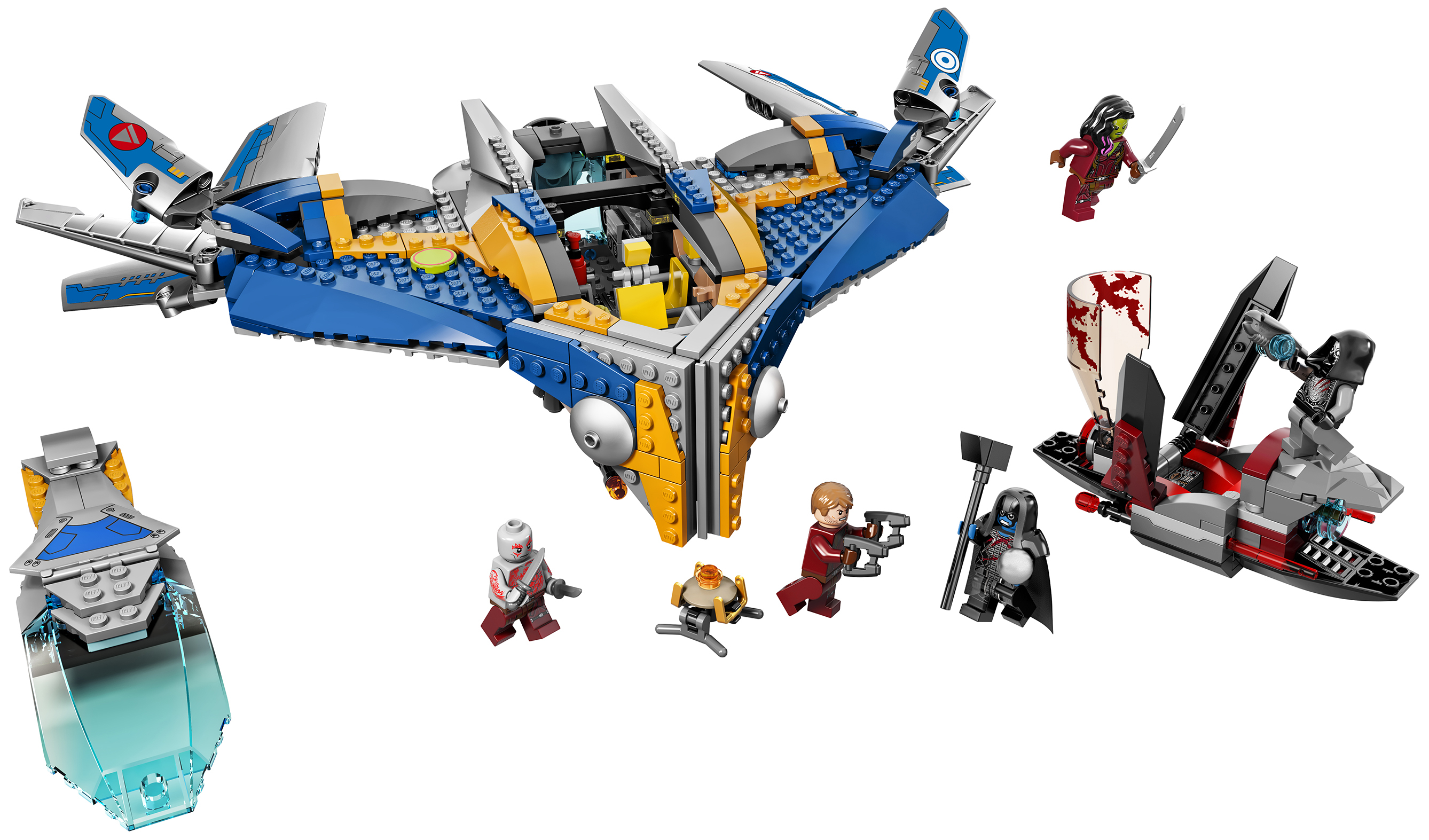 Prepare for an epic clash between the Guardians of the Galaxy and the ultimate villain, Ronan! Ronan zooms into this epic deep-space battle in his personal Necrocraft, backed up by the Sakaaran, and holding his all-powerful Cosmi-Rod ready to strike. Luckily, Star-Lord is prepared to launch a counter-attack with the equally potent Hadron Enforcer and 2 iconic space blasters. Steer the mighty Milano Spaceship into battle with Gamora and Drax, firing the stud shooters and flick missiles to repel this evil threat to the Galaxy.
THINGS WE LOVE ABOUT THIS SET
Just when we thought things couldn't get any cooler, we have a product from Marvel's newest line of superheroes, Guardians of the Galaxy. With all the major players involved in the Guardians mythos, this LEGO spaceship is tremendous fun to build and play with. Though we must admit, we do miss Rocket Racoon and Groot!
RRP £69.99 PRODUCT INFO LEGO WHERE TO BUY LEGO TWITTER @Lego_Group
MECCANO MULTIMODELS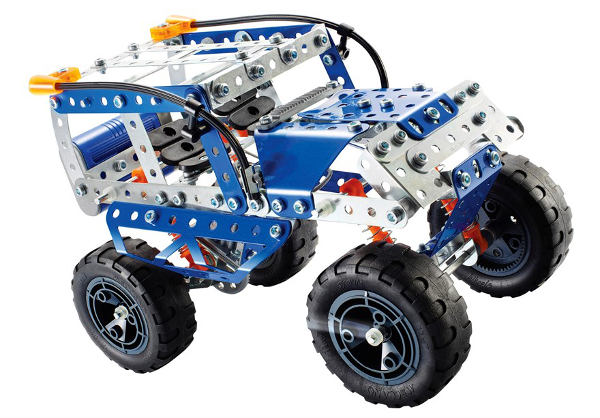 Build, rebuild and create with Meccano Multimodels! The Meccano metal construction system unlocks endless possibilities as you use 2 real tools to build a variety of functioning vehicles. Build a robust Off-Road vehicle equipped with front and rear suspension and bring it to life with the 3V electrical motor. Take it all apart and rebuild 24 other motorised models including a Stealth Plane, Motorbike, Robot, and more! Includes 345+ parts including working gears and suspensions, 3V electrical motor, 2 real tools and instruction sheet.
THINGS WE LOVE ABOUT THIS KIT
Meccano have always brought a different kind of control and playfulness to building, and with the Multimodels kit offering real tools to play around with, it's honestly like making real cars, just scaled down to size. With so many parts involved, the challenge stays refreshing and engaging, and you'll be hard pressed to find anyone with an interest in building or mechanics who doesn't love this!
RRP £34.99 PRODUCT INFO MECCANO WHERE TO BUY SMYTHS TWITTER @spinmasteruk