PC gaming has quite a weird place in pop culture. It is generally referred to as the best option.
It far surpasses the capabilities of consoles, at least of previous generations – as the performance of the Xbox X Series and the PS5 suggest that the gap is closer than ever – and their flexibility. However, despite that, most of the gaming talk revolves around console gaming. This can be for simple reasons. One is that consoles are convenient, in a plug-and-play way.
This convenience makes them alluring for people who want gaming to be quick and simple – and this doesn't come at the expense of their astounding performance. Two, is that it is true that certain games play differently on certain consoles. For instance, the blockbuster games like the FIFA series and the Call of Duty series, in general, are primarily console games.
Their communities, aside from Call of Duty: Warzone (though there is cross-play on this, which makes it that anyone playing on anything can play together), favour consoles. (Gamers will buy consoles if they use gaming as a construct to socialise and their friends have consoles.) For other titles, though, due to the processing power and better graphics, there is no question that PC is superior – there are even games which are PC-exclusive too.
Despite superiorities in key areas, PCs are seen as difficult and expensive. These are both, in certain situations, true. The "certain situations" bit is key, though. They needn't be difficult and they needn't be expensive. Here are a few tips for how to begin building your custom PC gaming rig.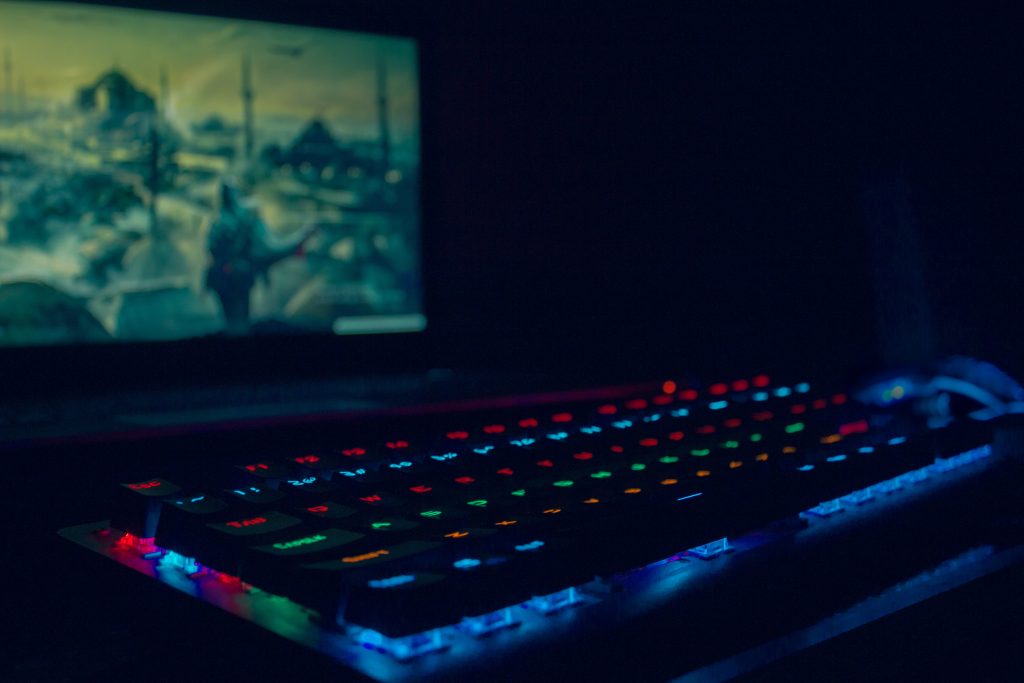 What Sort of Games Do You Play?
It's important to know, before you begin building your own custom gaming PC, what games you want to play on it. You, as a gamer, probably have tastes: RPGs, massive multiplayers, strategy. These tastes may be diverse or specific. You may, like some people, only stick to one title: World of Warcraft, Counter Strike: Global Offensive, or Rust, for instance. You may experiment with whatever friends are playing, whatever has just been released or is receiving high praise. Whatever it is, each game will demand different things from your computer. There will be some that are less taxing – require less processing power, lower graphics, and less keyboard-mouse intensive gameplay – and others, more.
Cyberpunk 2077 is notoriously taxing. In fact, it was unplayable on PS4 and Xbox One, in some cases – and these were the most powerful consoles upon the title's release. Microsoft Flight Simulator 2020 is another example of a game which will push your rig to its maximum, but you'll want it to because the game has sur-realistic graphics.
PC gaming isn't restricted to just those that can be downloaded, though, unlike console gaming. Many gamers enjoy playing those available in browsers. The popularity of online casinos is indicative of this. This type of gaming has minimum requirements. While you can use sites like OLBG.com to find great bonuses casinos have on offer, they also have reviews that help detail functionality of websites. However, in general, they aren't demanding. If you do want to play at online casinos on your custom gaming PC, then it shouldn't move the line of the maximum specs.
You'll want your efforts, and money, to go towards future-proofing your PC. If you're investing, you want to invest well. It's likely, and obvious, games – and also PC components – will improve, and that they'll be capable of more and more. On a budget, though, you can keep it lean, especially if, as mentioned, what you play or intend to play is manageable.
Extras
Of course, your gaming PC is still a PC. You might need it to be flexible. You might want to curtail the graphics card and invest that into a processor, for instance.
There are examples of people who use PCs for recreational coding and programming projects. They develop metrics and visualisations using sports data because they blog about sports betting and want to improve their tips; PCs can be thoroughly tested while running simulations. They have to make sure that the PC can cover everything they need it for.
The same applies for editing footage or recording music. It's worth having these power-needs in mind. This is prudent if you're considering streaming – on Twitch, YouTube, or Facebook – which places a few extra demands on your rig, and means you have a few extra must-haves. Streaming and gaming at the same time can be achieved on the same rig; you'll want your PC to be as powerful as can be, as doing both can make your PC function as a heat source for the room. Many top streamers have two PCs so they can have a process which is as efficient as possible, but that's quite a luxury afforded by contracts with esports organisations and/or a good base of subscribers.
Outside of your PC, to stream, you'll need a camera and a microphone. There are extras like stream decks, which are external devices with a screen that can help you adjust audio, put promotional tweets into your chat, and other actions to ensure your stream is going smoothly. Excellent internet connection goes without saying, as you'll want upload speeds of roughly 3mbs to have a stream that isn't jumpy or pixelated. Streaming software is also essential so that your gameplay is captured.
Tips for Saving Money
PC gaming has the reputation for being the expensive way to game. It's true. It can be costly to build a custom rig. We all have a dream setup that includes all the top-of-the-range components that will future proof your PC for a worthwhile number of years. However, there are ways to still have a solid rig without breaking the bank. PC gaming enables people to have some fun, break away from the stresses of day-to-day life, and socialise – so budgets shouldn't limit access to such important things.
Firstly, you may already have a PC or a laptop. With this, you're not working from scratch. Graphic cards can be fitted (with an extra power source, if necessary) into an existing device that does considerable work in making it perform better. You could, if you want to build a new PC, reuse old components in the new build, rather than buy new ones. Be sure that they are compatible and not outdated.
Newly released components will always be more expensive. If you have the money to cop them early on, go for it. However, midrange versions come onto the market quite soon after that are good quality and a reasonable price.
PC rigs can be made to look pretty. They have neon lighting and a clear case. They're a visual statement. On a budget, though, it's best to have something that functions. Skipping out on this aesthetics might be the best course of action.