Back in the summer of 2018, Manchester United striker, Anthony Martial, was fined £180,000 by his club.
The French striker had been on United's pre-season tour of America, but given leave to fly home to France to be at the birth of his child. Rather than return to the tour after a few days, Martial decided to stay on in France. That action stirred the wrath of then-manager Jose Mourinho, who was unwavering in his stance that Martial should be punished.
Now, there were many facets to this case, which were discussed in detail by the media at the time. Some law firms even promoted it as a cause célèbre, using it as an example to highlight the rights of new fathers with less famous employers than Manchester United. There was a suggestion that Martial might be transferred due to row. But the storm blew over in the end, and Martial is still at United today. Mourinho, of course, is not.
Last week, however, another United player went off on paternity leave – goalkeeper David de Gea. Unlike Martial, de Gea has been given the club's blessing to spend a couple of weeks in Spain with his wife and new child. There are many differences between the Martial and de Gea case; not least the fact that current manager, Ole Gunnar Solskjaer, seems to have a less combustible relationship with the players than the previous boss, Mourinho.
The De Gea Case Is A Rare Example
But perhaps the biggest difference is the timing of the paternity leave. Martial missed some of United's tour of America, i.e., friendly games. In de Gea's case, United are right in the middle of the business end of the Premier League season. The team is aiming for a strong finish in the Premier League, and it is in the latter stages of the Europa League and FA Cup – you could hardly think of a worse time for your goalkeeper to miss a handful of games.
In truth, de Gea's leave of absence comes as something of a surprise. His name often crops up in fantasy football tips, so you could see some anger from fantasy managers who are suddenly without their main goalkeeper for several games. But as for fans of 'real' football, the reaction has been a supportive one. Yes, he has a fine understudy in Dean Henderson, and his shaky form might warrant a break to recalibrate, but most Manchester United fans seem to understand fully.
And yet, the reason de Gea's case is newsworthy is that it is so rare to see a player given an extended period of leave, particularly in a busy part of the season. Harry Kane, for example, became a father (for the third time) on 29th December 2020. He played for Spurs in the games either side of the birth, against Wolves on the 27th December and Leeds on the 2nd January. Kane even opened the scoring in the latter.
Some Players Will Be Happy To play One
Coincidentally, Spurs current boss is Jose Mourinho. But to be fair to the Portuguese manager, the culture of extended paternity leave simply does not exist in elite sport. Should that change? It's a difficult question; not least because there does not seem to be demand from the players. We are speculating, but you guess that Harry Kane was more than happy to turn out for Spurs days before and after the birth of his child.
Often players will miss just one game. For instance, Wayne Rooney missed a Champions League tie back in November 2009 to be at the birth of his son, Kai. He was back playing for Manchester United a few days later, however. Had he missed that next game, a crucial Premier League fixture against Chelsea, fans might not have been so understanding.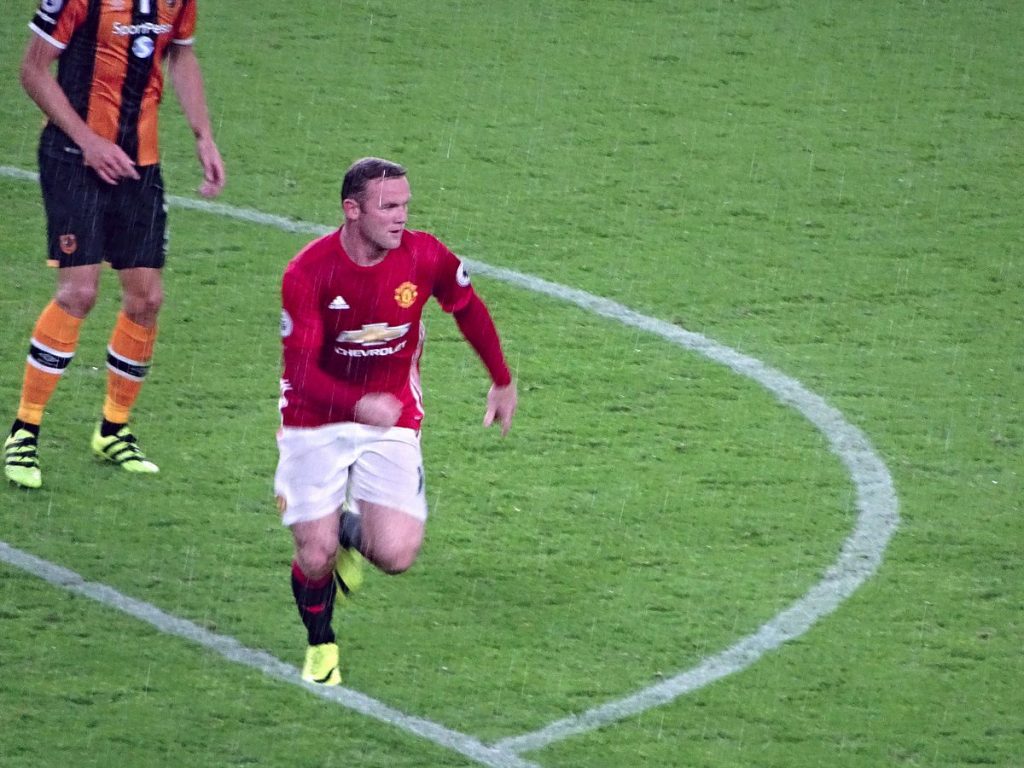 We should also point out that there is a difference between foreign players like Martial and de Gea, and players like Kane and Rooney. The former pair clearly face logistical hurdles, given that their families might be based in their home countries.
Last year, FIFA brought in new rules to "protect" female players with maternity rights. But there has largely been little discussion on paternity leave. The cases like de Gea, Martial and Rooney might hit the headlines, but it is the lower league players who might benefit most from some protection with their rights as new fathers. They do not have millions set aside in the bank should they lose their job after refusing to miss their child's birth.
Everyone knows Bill Shankly's famous quote: "Some people believe football is a matter of life and death…. It is much more important than that." But is it really more important than the birth of your child?