The all-new Skoda Enyaq iV is one of the most significant new models ever introduced in the brand's 126-year history.
Fully electric and designed from the ground up to deliver a completely fresh driving experience, it sets new benchmarks for space and technology. Based on the Volkswagen Group's modular electrification toolkit (MEB), the ground-breaking all-electric SUV marks the start of the brand's electromobility journey, paving the way for a new generation of all-electric Skodas.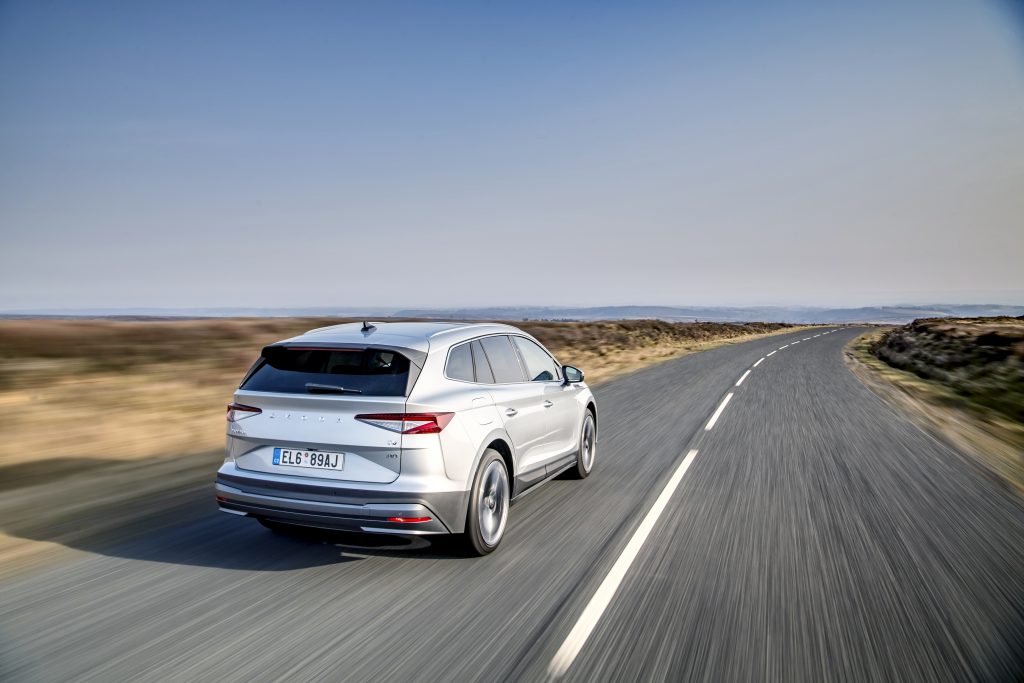 The Choice is Yours
As befits a car that is starting a bold new era in Skoda design and engineering, the Enyaq iV introduces a new range structure based around battery sizes rather than traditional trim designations. You can choose between a couple of battery pack sizes; 62kWh and 82kW and then opt for one of five interior design selections and pick from option packs.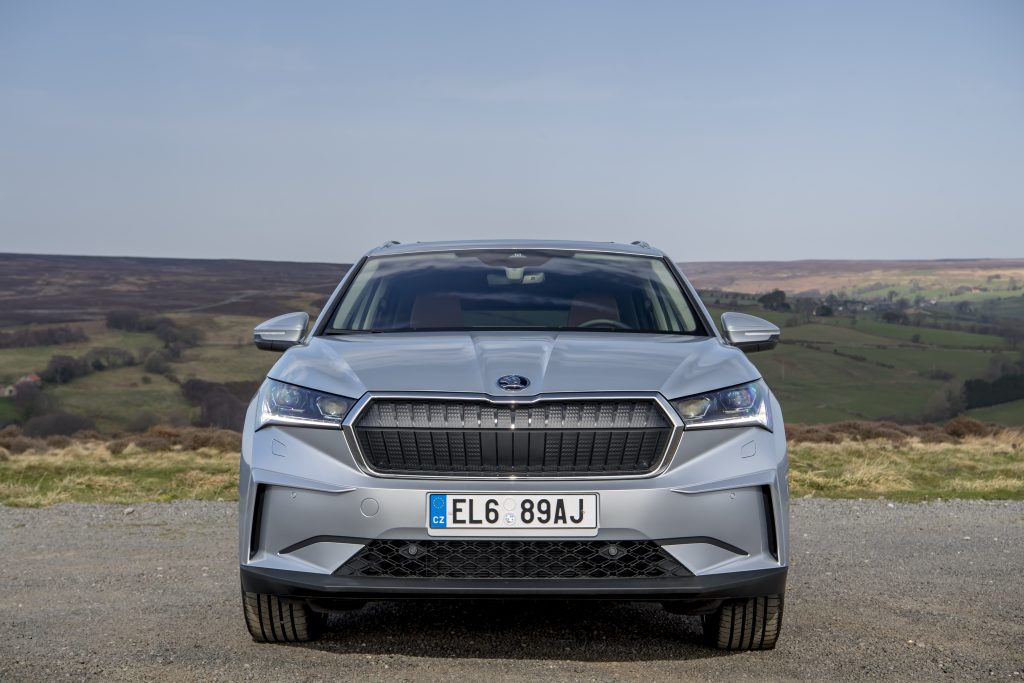 Powertrains and Range
The Enyaq iV introduces an all-new drive concept that fully exploits the possibilities that Volkswagen Group's MEB modular electric car platform has to offer. The MEB consists of what is known as the skateboard platform, in which the battery is incorporated into the floor to save space. At launch, both Enyaq iV 60 Nav and Enyaq iV 80 models feature a rear-mounted motor and rear-wheel drive, marking a return to the drivetrain layout that came to typify the brand's output in the late 60s and early 70s.
The entry level 62kWh battery model is equipped with a 179PS (132kW) motor that drives the rear wheels through a single-speed transmission. It has a WLTP combined range of up to 256 miles on a single charge. The larger 82kWh model that we drove generates 204PS (150kW) and is capable of returning up to 333 miles on a single charge (WLTP).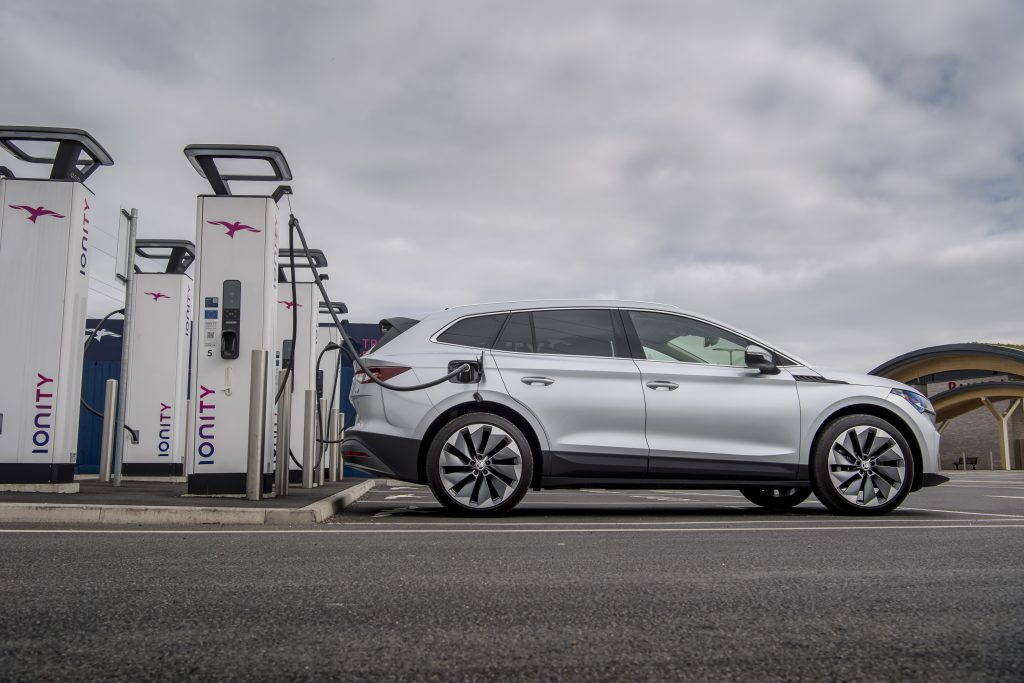 Charging Options
The Enyaq iV offers three charging options. In addition to using a standard household 230V socket with 2.3 kW alternating current (AC), it can be charged at home overnight using a wallbox of up to 7.2kW. Depending on the battery size, the 7.2kW wallbox charging process takes nine to 13 hours. As a third charging option, the vehicle can be connected to rapid DC charging points with a charging capacity of up to 125 kW. This allows the Enyaq iV to be charged from 10 to 80 per cent in approximately 38 minutes.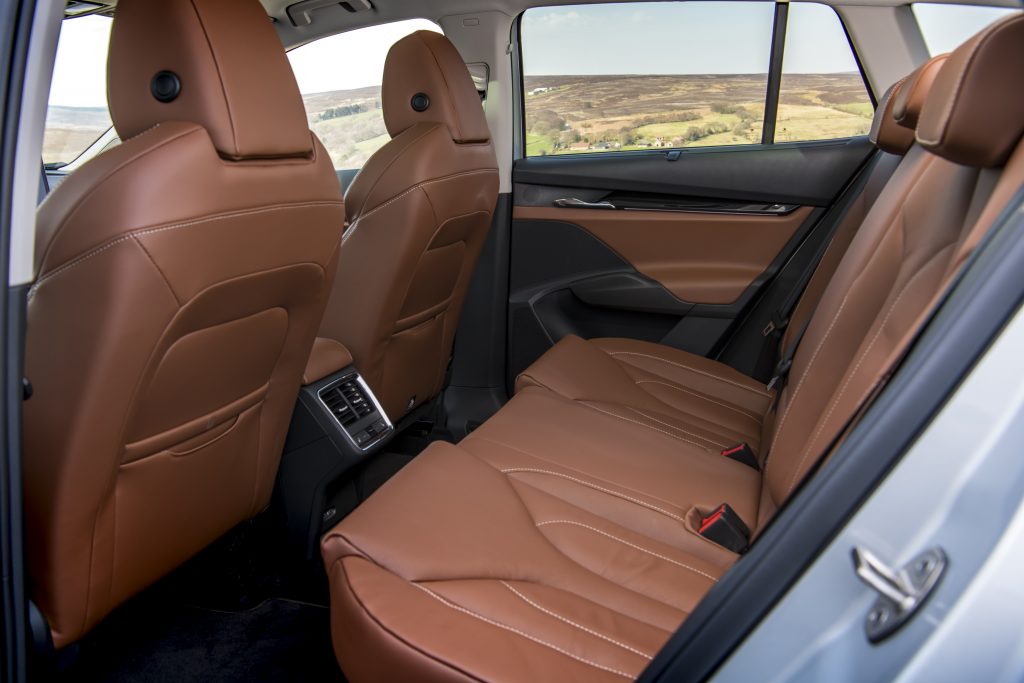 Practical Interior
We've already touched on room, but there's no harm in hammering home just what an awesome family car the Enyaq iV is. Measuring 4,649 millimetres long and 1,879 wide, the Skoda delivers the space and practicality families have come to expect from Skoda's SUV models. Thanks to its all-electric platform, the SUV has a cabin unburdened by the packaging compromises of a traditional internal combustion engine car. As a result, you and and your passengers can enjoy a spacious interior with a flat floor and a boot that can hold 585-litres of luggage. This can be extended to 1,710 litres with the rear seats folded.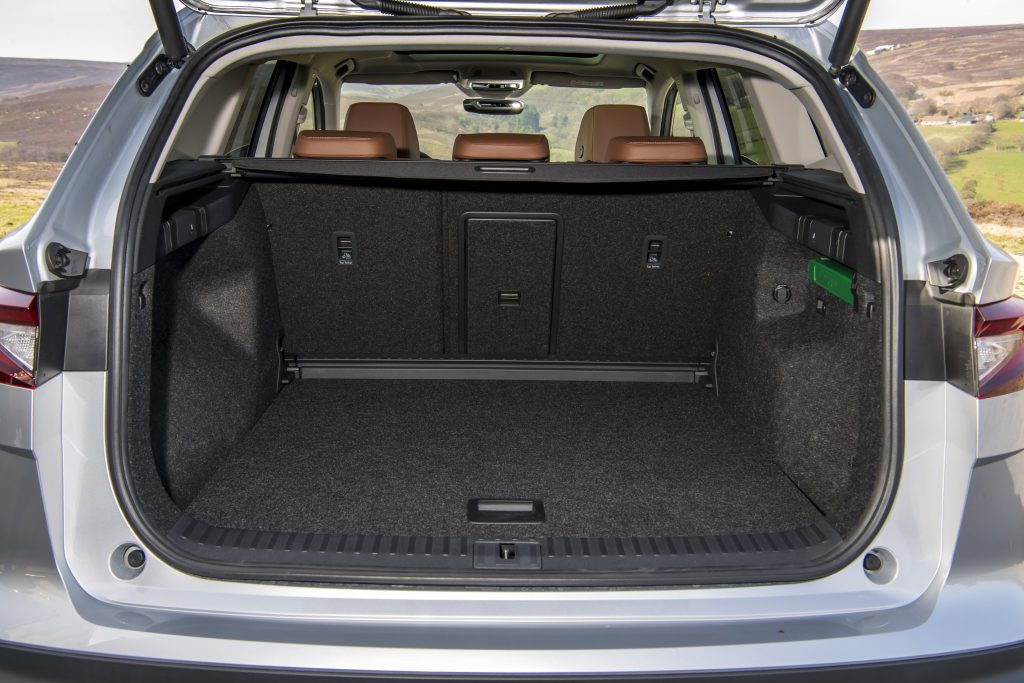 Connectivity
What's more, all Enyaq iV variants offer state-of-the-art connectivity and infotainment features. You are shown all the relevant information via a free-standing, 13-inch central display and, if desired, a head-up display with augmented reality as an optional extra. A permanent internet connection ensures that all information is always up-to-date, while a connected app allows you to schedule and control charging and cabin pre-conditioning remotely.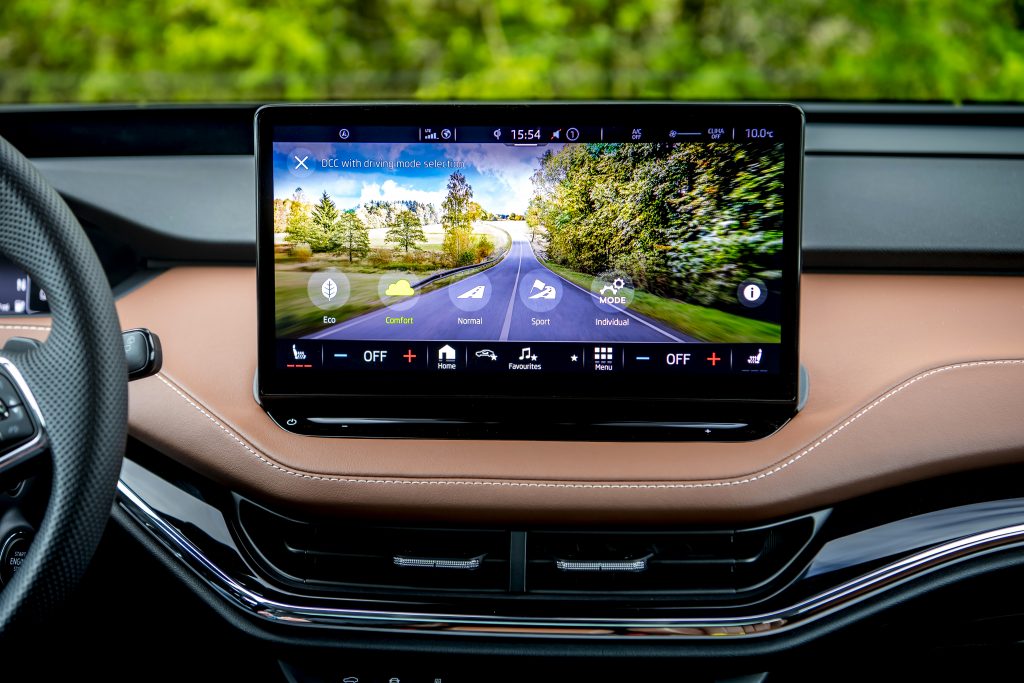 Behind the Wheel
As for the drive, the £40,920 Enyaq iV 80 we drove feels big, strong and planted. The car accelerates from 0-62mph in just 8.5 seconds and has a top speed of 99mph. Our route from Milton Keynes (exotic, we know!) to the rural edges of Northamptonshire and back meant we drove the Skoda on a variety of roads. We only twitched about the Enyaq's size in small market towns and villages. It's a broad car, but then we were in an early left-hand drive version, so we were perhaps hyper-aware about kerbing the iV's sizeable 21-inch alloys. The light steering gave us plenty of confidence to perform a U-turn, though, and the performance, especially when "Sport" mode is selected, is almost clinically quick. We also enjoyed "Comfort" mode – in this setting the Skoda becomes a refined chariot with barely any whine from the motor.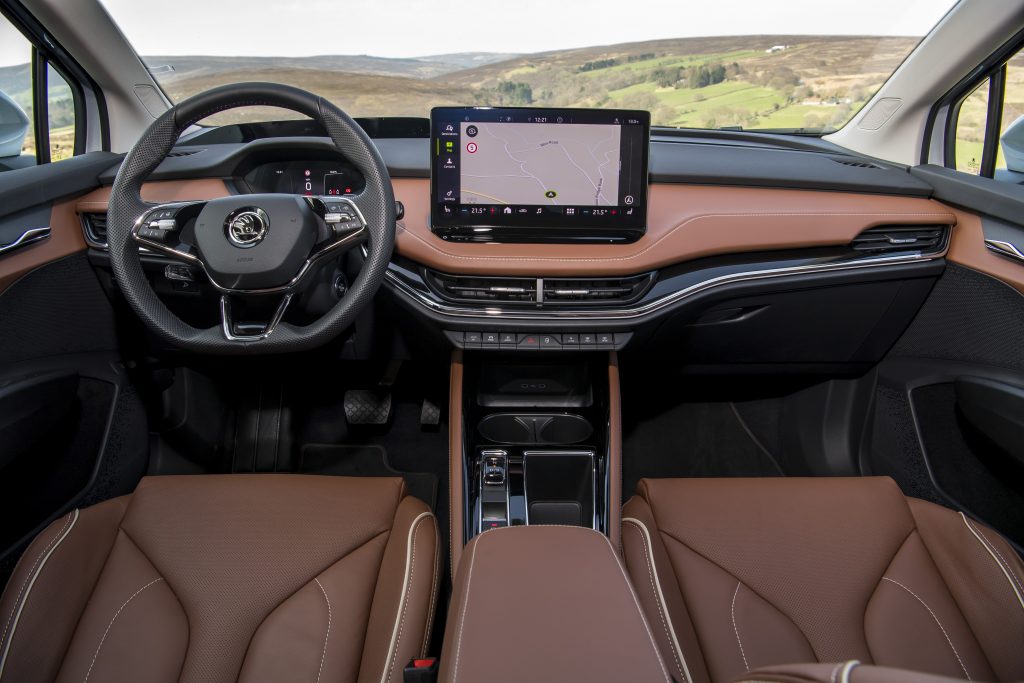 Fundamentally, the Enyaq iV is a package that looks good and feels good. Electric cars are here to stay, so if you're thinking about dipping your toe into the EV market, then as far as family SUVs go, this is one of the best on the market.